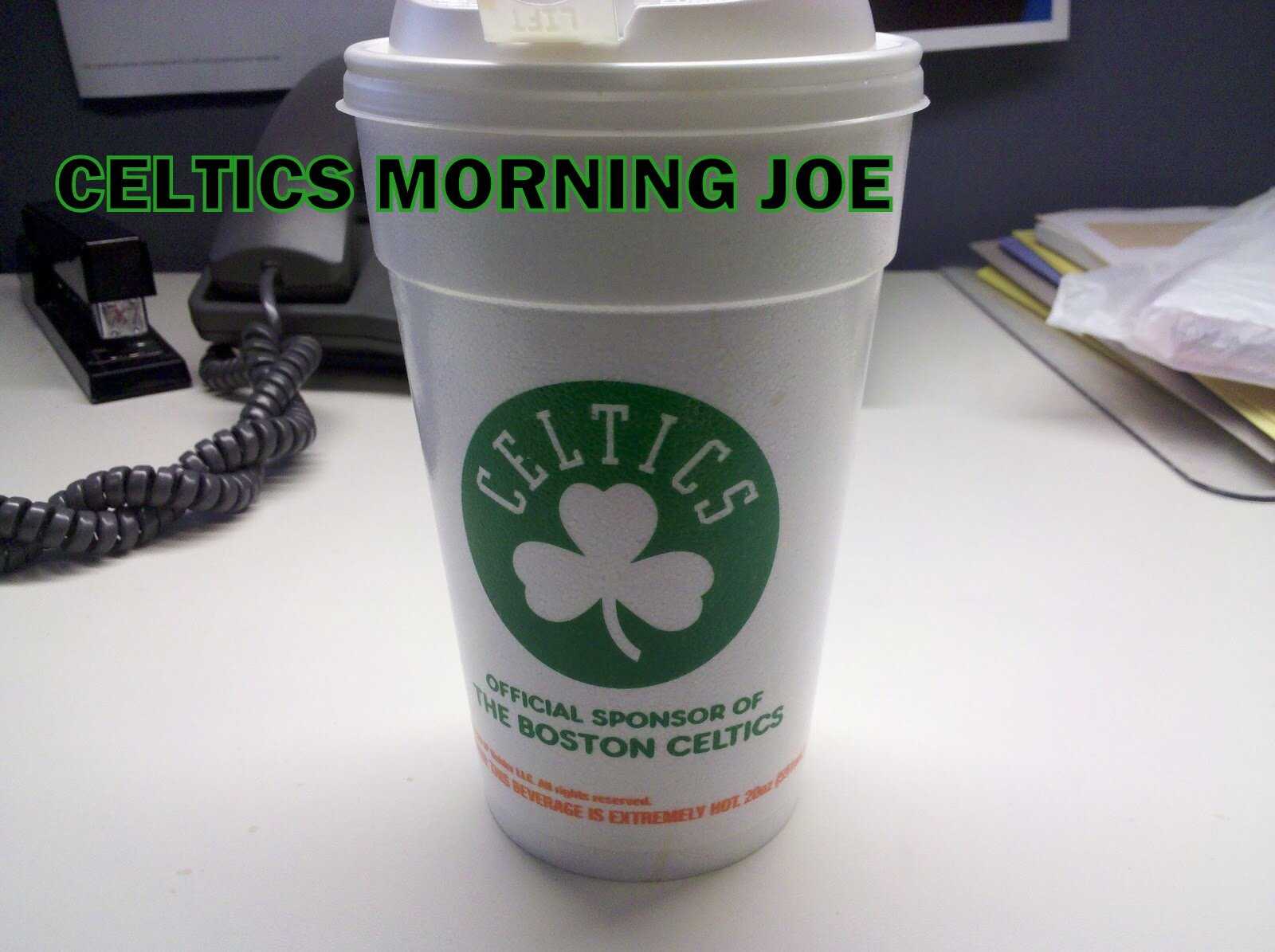 It's an early gloomy morning. And it seems  as if the sun forgets to rise.  Much like the Celtics forgetting to play defense for the first month of the season. The Celtics have shown minor improvements, and maybe it was the soft label that Doc pushed on the team.KG is the last guy you want to call soft, and he's  helped with the ramped up defense.

"I don't want to say that," Garnett said when asked if the Celtics had turned the corner defensively. "I want to see how we are after another four or five games, so we can put together a nice defensive stand. Then I can come back with a little more of an answer.
"But for right now, we're just going one day at a time, one practice at a time and one game at a time. Hopefully, then we'll be more consistent with what we're doing."
The Celtics allow 96.7 points per game this season, so far, and that's the highest points allowed total so far in this era, but the points allowed has gotten better throughout this season. The Celtics allowed 99 points five games ago. And the Celtics have given up just 87 points in their last five games. The Celtics in this era have given up 91 points per game in the past five seasons. The Celtics currently rank 15th in field goal defense (44.4 percent). The Celtics usually rank in the top five, or number one like last season. The improvement has shown up.The Celtics, and Doc explain why it's better, and what has improved.
"It's been great, it really has been," said Rivers. "You know, we can't string a streak of wins together yet, but you can feel us playing better. So you feel like it's coming, just nothing's happened. We're treading water, but I like our trend. I like where we're going.
"The pick-and-roll defense has improved dramatically. Our rotation still is not there, but they're much better. Without Avery (Bradley), we just kind of backed off of pressuring the ball. So I know that's an area we're going to get way better. Because when he does it everyone does it and it helps your team. Right now, it's just hard to do."
"We're confident, we see we're getting better day in and day out on tape, but when we see it when we lose we kind of look back at it like, 'Are these things working for us?' " said Courtney Lee. "But like I said, you can see us coming together. Our rotations and everything is getting better, so we just have to stick with it. I think we're pretty close, man, we can start with (Sunday's win). . . . A lot of it is doing your work early, being there on pick-and-rolls, rotating, talking to each other and being in the right spots."
I think the defense has improved, and the numbers show it, but just watching this team leaves me feeling that they have improved. The Celtics are close, but they still lack an interior presence.  Can they continue to improve without solid defense inside the paint? The Celtics are in search of who they are, but the Celtics continue to inch towards being who they are.