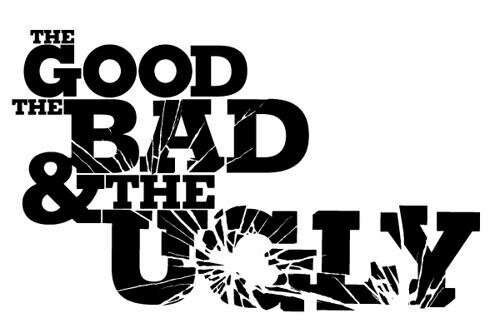 The Good
The Celtics out shined the Magic on the glass 51-42. That's what I'm talking about. But when your starting power forward is Big Baby, and some tall guy. The Celtics should beat the Magic on the glass. Bass was a beast with 12 rebounds, and that's money from Bass. I wish we could get that more oftern from Bass. McRoberts did have 14 rebounds for Orlando.
Sullinger had 6 offensive rebounds. The kid keeps getting better. If I want to take good things from this game. I want to take the rebounding, and Sully's play. Yes KG,and Pierce, and Rondo had good games. But Sully has become consistent. In Jared's past five games he's averaging 10 points, and 6 rebounds. You can't ask for more with the rookie coming off the bench. He's truly a x-factor for the C's.
Barbosa continues to show that he's a better 6th man than Green. Barbosa put in 15 points in 11 minutes. He's so good at what he does. Without him the Celtics are a scoreless bench at times. I can't express how thrilled I am about Barbosa.
Points in the paint! The Celtics scored 60 points in the paint, and that so far is their biggest output in the paint in this young season. The Celtics did a fine job allowing just 34 points in the paint.

The Bad
Hmm, Jeff Green is back! He followed up his 17 point performance with a whopping 1 point game in Orlando. How did Doc feel about Green?
"I thought Jeff played great, he just didn't score," Rivers said. "He blocked shots, rebounded -- just played a good floor game for us. He just missed some makeable shots, but you can't do anything about that."
I agree, and I also disagree. Green forces way to much. I'd rather Green pass up shooting at times. As they say less is more. Because I'd rather Green do things right. Why take bad shots all night long just to take shots. But he was 0-of-9 from the field, and that's just so weak.
Pick-and-roll defense needs to improve. Scal was preaching it all night long on the broadcast. The Celtics need to work on pick-and-roll defense. Something they'll be fine in at some point. They've always been very good in that department.
The Ugly
Three-point defense. It's a major concern of my, and I think it should be for all of us. The Celtics lost game seven in the Miami series because the Heat drilled three's all night. The Celtics have naturally been very good at guarding the three-point line. But this season the Celtics rank in the middle of the pack giving up 36%. All the defensive numbers need to improve across the board for the Celtics.

Categories: The Good, the Bad, and the Ugly