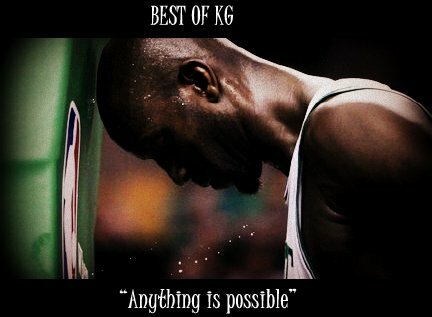 Some moments during the past 6 years you can remember everything about it. This game was an ulgy showing with the Celtics down 27. I remember I put my TV on mute, because I was tired of hearing about how bad the Celtics are. I was watching the game, but in complete silence. The Celtics season didn't start out as expected. They were 7-9 heading into that game, and they were without Rondo during that...
Read Full Post »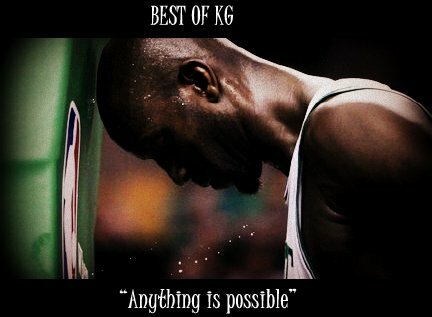 Kevin Garnett scored the first seven points of the second overtime, boosting the West to a 155-145 win in the first double-OT All-Star Game. KG was named MVP and finished with 37 points, the most since Michael Jordan's 40 in 1988. In his final mid season classic, MJ nearly won the game when he hit a jumper late in the first OT. This was one of my all-time favorite All-star games if not ...
Read Full Post »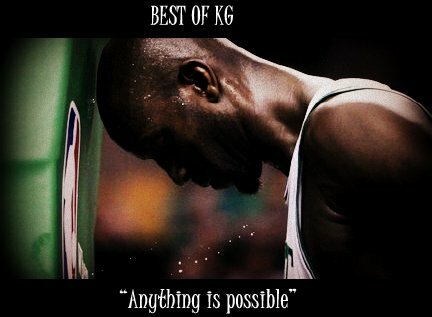 I thought it was fitting picking this as a top moment in KG's career.Haslem knocks KG down, and to show us that he's okay. KG elaborates with a set of pushups. Rondo also adopted this in game 6. KG shows again his influence.

KG's pushups

Read Full Post »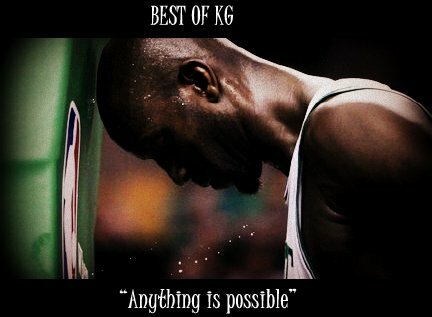 I wonder if Mchale knew what he had then. Kevin Mchale had a feeling, and KG has become one of the best power forwards ever.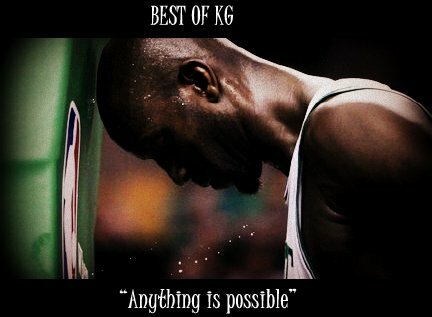 This is stuff you don't see everyday in the NBA. It's heartbreaking,and touching at the same time.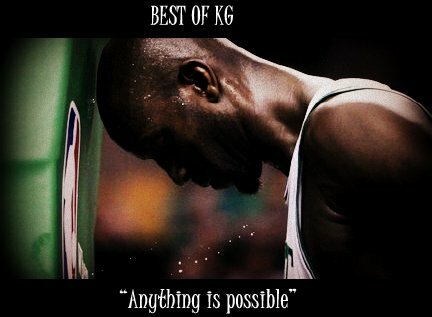 KG was robbed of the MVP award, but this was just fine. He changed the culture in Boston with defense.
Read Full Post »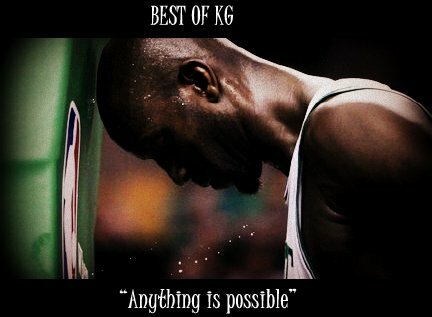 Something that most of us avoid at any cost became a phrase of fire and heart. It became one of those moments when you ask the question where were you when that happened. A bar fight brokeout on a night in early 2012. The lockout season was full of moments of the Celtics not giving up. In most seasons the Celtics follow that mantra. But in 2012 the Celtics bunch bounced...
Read Full Post »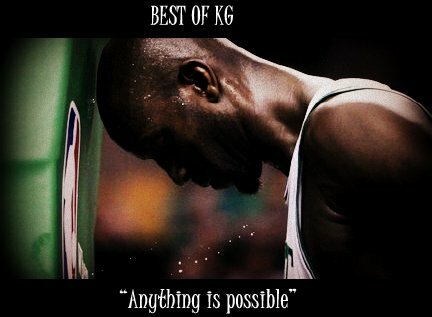 You can see the nightmares replaying in his eyes. I can imagine Kevin trying to sleep with his eyes open because the thought of seeing the ball hit the rim instead of seeing hit the bottom of the net is torture. KG was that artist late up at night who couldn't get the brush to do what he wanted. KG was th...
Read Full Post »