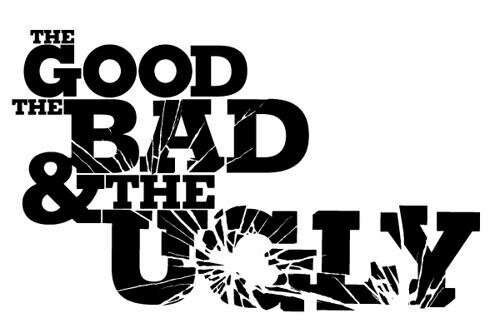 The Good
The Bench

Green pulled a rabbit out of his hat against  his former team. Many of us, and I can't say everyone,  has mixed feelings on the player. I just posted about him after the Spurs loss. Green shows us that he can be like James Worthy. And he can also be the timid kid in the corner waiting to jack up three's. With Terry in the starting lineup. Green has taken over as 6th man.
The bench put up 35 points against the Thunder. And the bench has suddenly improved behind Sully, and Wilcox. Green, and Lee seem to be least consistent. And we need the most of those two. But Green is the guy that can be someone truly special.
Pierce has another good game. It was within in the offense 90% of the time. Pierce had some moments of heat check moments that he shouldn't have happened. But his 27 points were needed. When Pierce scores over 25 points the Celtics usually win. I think Doc did a fine job with his minutes. Pierce played 31 minutes overall, and that's great with the production, and the win.
KG was solid. He played 32 minutes, and he put in 18 points, and he grabbed 9 rebounds. That's great along side Pierce's performance. KG had a solid 4 assists after posting one of his lowest assist averages in his career so far. KG came in the final five minutes, and his ability to takeover on the defensive end has stopped, and he was key on the offensive end.
The Bad
Bass had an amazing drive to the basket Friday night. But outside of that move, and dunk. Bass has become to much of a jump shooter. He's very streaky at best, and he's vital in the Celtics offense. Bass  has a very good ability to get to the basket. But he continues to not pass, and he continues to take bad shots. No pass Bass needs to pass. Bass was 3-of-12 from the field for 6 points.
The Ugly
Points in the pain bug me. The Celtics continue to allow the opponent to score inside. The Celtics gave up 46 points in the paint. I think as the game went along the Celtics improved. They clogged the paint. And they pressured Durant, and Westbrook. The defense was there, but the interior needs to improve.

Categories: The Good, the Bad, and the Ugly