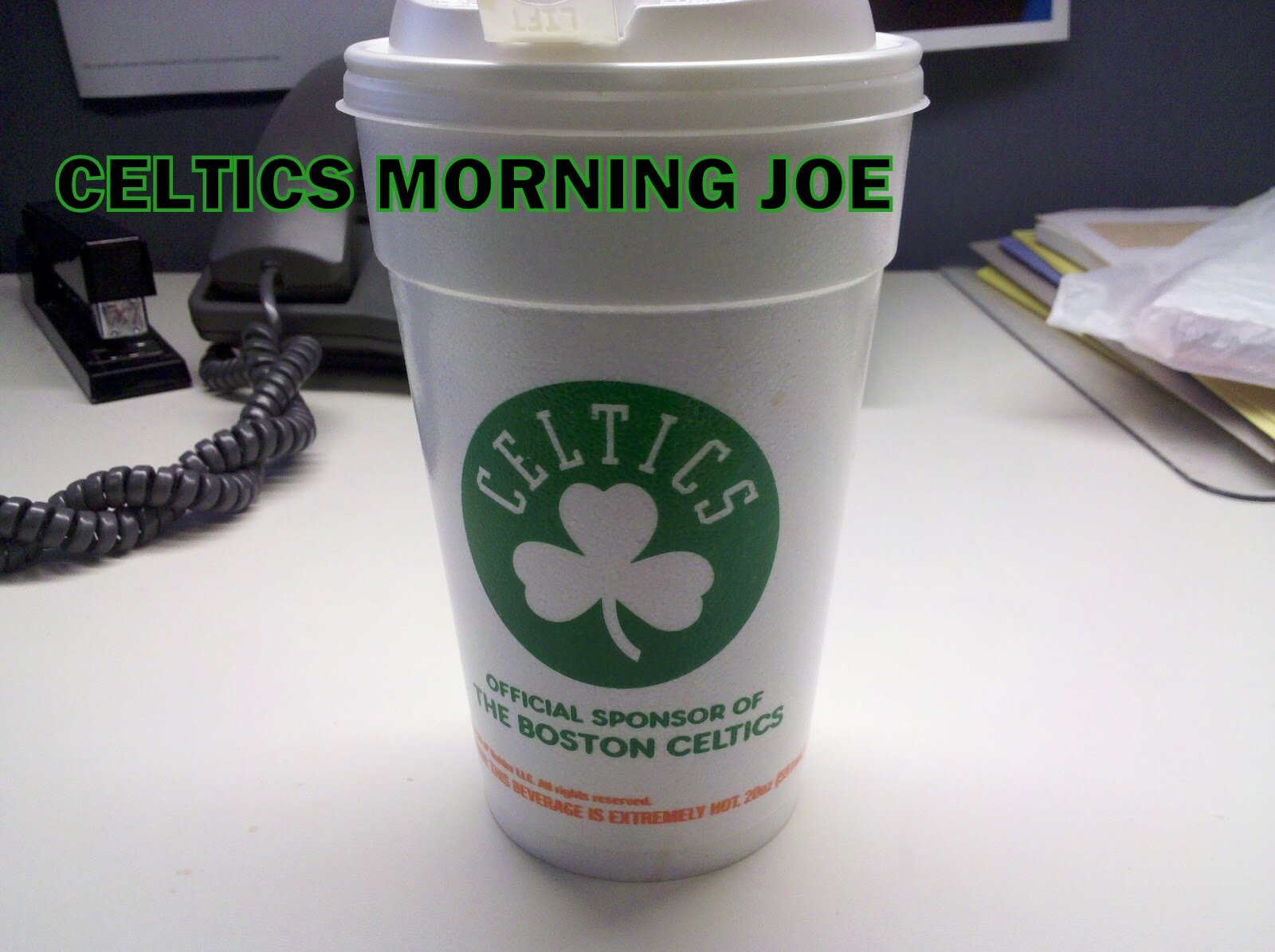 The return of Rondo has all of us a bit chipper these days. It's been 11 months since Rondo has hit the floor with the Celtics, and all of us can't wait to see what Rondo can do after the injury, and first of all I think most of us are just happy to have him back. The practice court Sunday was a buzz with Rondo's return, and many of his teammates are thankful.
"Now we have highlights," said Celtics second-year big man Jared Sullinger. "Before we didn't really have a lot of highlights, other than Jeff [Green] dunking or Jordan [Crawford's] spin move. Now we have a little bit more highlights with the ball fake to the up-and-under layups to the Hakeem shake. We got highlights now. It's a lot of fun to do the 'Oooohs' and 'Aaaahhs' in practice."

Rondo gained medical clearance Friday to return to full-contact practice activities. The Celtics extended their practices a bit this weekend in part to get Rondo some additional run as he ramps his way towards game action. Rondo isn't expected back on the court until next month.

But his teammates continue to rave about how he looks right now.

"I feel like he hasn't missed a beat," said Sullinger. "He's still competing just as hard, his eyes lit up, he has the eye of the tiger, he's ready to get back out there, obviously."

Celtics coach Brad Stevens said he's keeping tabs on Rondo, but admits he has to focus on the players that will be available for upcoming games like Monday's visit from the Minnesota Timberwolves.

"Obviously, I was watching him, but I was watching the other 13 guys more intently, because those are the guys that are going to play tomorrow," said Stevens. "He fit right in."

Stevens noted that practices always seemed to jump up a bit with Rondo's presence on the floor, even when he was simply going through skeleton (non-contact) work earlier in the year.

"I will say that when he started in drills, even in October, doing shooting drills or catch-and-shoot drills, he made a difference," said Stevens. "And I would say that would be the case with any accomplished older player, just because they understand. But he certainly has made a difference in the drills."
I thought Rondo's jumper looked better,and during his rehab the first thing you can do is shoot the ball, so it doesn't surprise me that Rondo can shoot the ball better. With the return of Rondo coming soon, this team should be on pace for the Atlantic.That's if the Nets continue to fall apart. But they seem much better in the past 10 days. The Raptors have oddly improved, and are keeping pace with the Celtics. I think will see some magical stuff from Rondo this season, even if he's coming back from a big injury. Rondo is gifted, and his IQ on the floor will be tested, and I think he'll pass the test.

Categories: Celtics Morning Joe