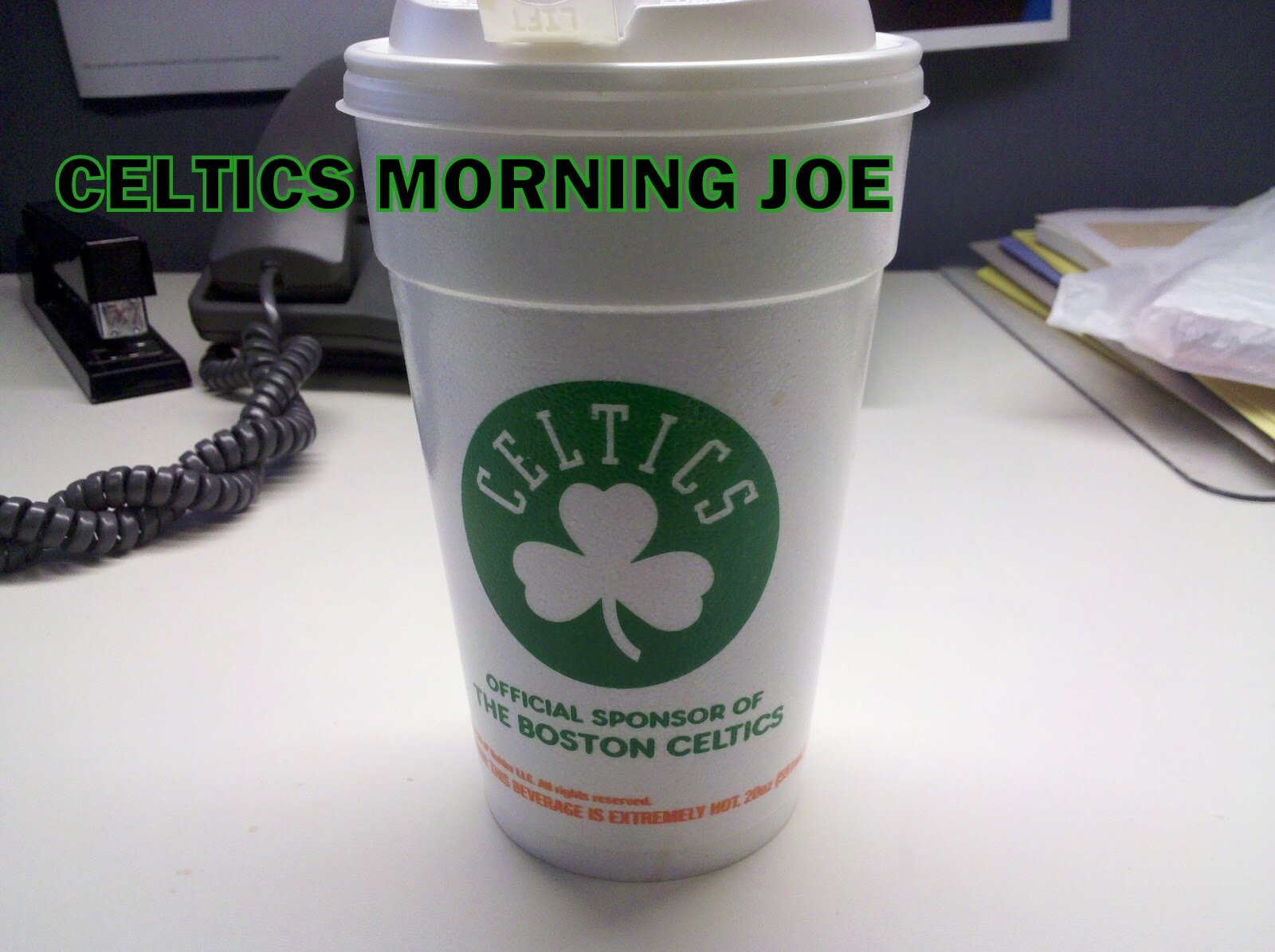 Sometimes it feels like KG will dance around  just once more. All eye's will be on him as he hits the court Wednesday. Speculation has been apart of this season. KG could have hinted at his potential retirement when he said that this is his last All-Star game.  As he glides across the floor with one goal in mind tonight. I think us as fans need to step back and enjoy it win or lose. These may not be the last games of KG in Boston,or on a NBA court, but we still need to enjoy the last games,or years of Kevin. One day it will be just gone without warning.

I always imagine father time knocking on the locker room door. KG opens the door slightly. Father time just looks at KG, without a word spoken to the future hall of famer. Kevin doesn't have a look of surprise or fear. But a calm feeling that could relax anyone. He walks up with his face changing into the KG we see as he gets ready to pound his chest before tip-off. He grabs father time by the collar, and says without hesitation,or without a squeak, or screech in his voice. Get out, it's not time. I'm not ready.
"I'm thinking about the game Wednesday, and pretty much I haven't thought about post-, after," Garnett said. "I'm focusing on what it's going to take to get to the next game."
Not even a serving of a healthy Rajon Rondo and what that would be like next year interested him.
"I haven't even given it any, like I said, even any type of next year, post-, pre-, nothing," he said. "I'm just trying to focus on this game coming up. The challenges of being on the road are very difficult, obviously. We have belief that we can win on the road. Obviously it's all about going out and doing it. They play very, very well at home, so our work's cut out for us. We've got to be ready."
His comments worry me, and they don't worry me. What doesn't worry me is the simple fact that KG is still in a playoff series, and his mindset is in the here and now. What worries me about KG's comments is the fact that he's not saying I'm signed through the next two seasons, or that I'm here for the next two years. He's not saying anything close to that.
I can't see KG passing on next year. Just one more go around with Rondo. KG seems to have something special with Rondo, and I feel that KG will come back for him.
"People have no idea what he goes through," Rivers said, "and you can't, unfortunately. It really is . . . watching him just in there now doing all the stuff that they are doing, the stretching. He just plays because he loves it and it's will. A lot of guys would just not play anymore."
I don't deny that KG could be in a lot of pain. But more rest in the season could be in order. KG was worked heavily throughout the season. Doc,and Danny need to get big this summer, KG can't do it alone. It will help having Sully back, but the Celtics need to bring in big men they will actually use. Wilcox,and Randolph haven't seen much time at all this postseason. They need to keep KG fresh.
The seconds are ticking away on Kevin's amazing career.  And the minutes are crawling behind him. Time is running out.We all have that moment when we look at our reflections. It's just another illusion because deep down we know were decaying. Beneath our skin were slowly fading. It's depressing when you think of it all that way. KG's days on the court are further and further away from his last season in Minnesota, and even further when he lost one of his best friends Malik Sealy in a tragic accident. We've been apart of some of KG's greatest triumphs, and some of his toughest moments. I think I'll miss being apart of KG's life from a far away distant. Not knowing the man personally, but getting to know the person by his actions on and off the court. When ever the car pulls over to drop KG off. The ride will be remembered as a life lesson. A moment of personal discovery

Categories: Celtics Morning Joe