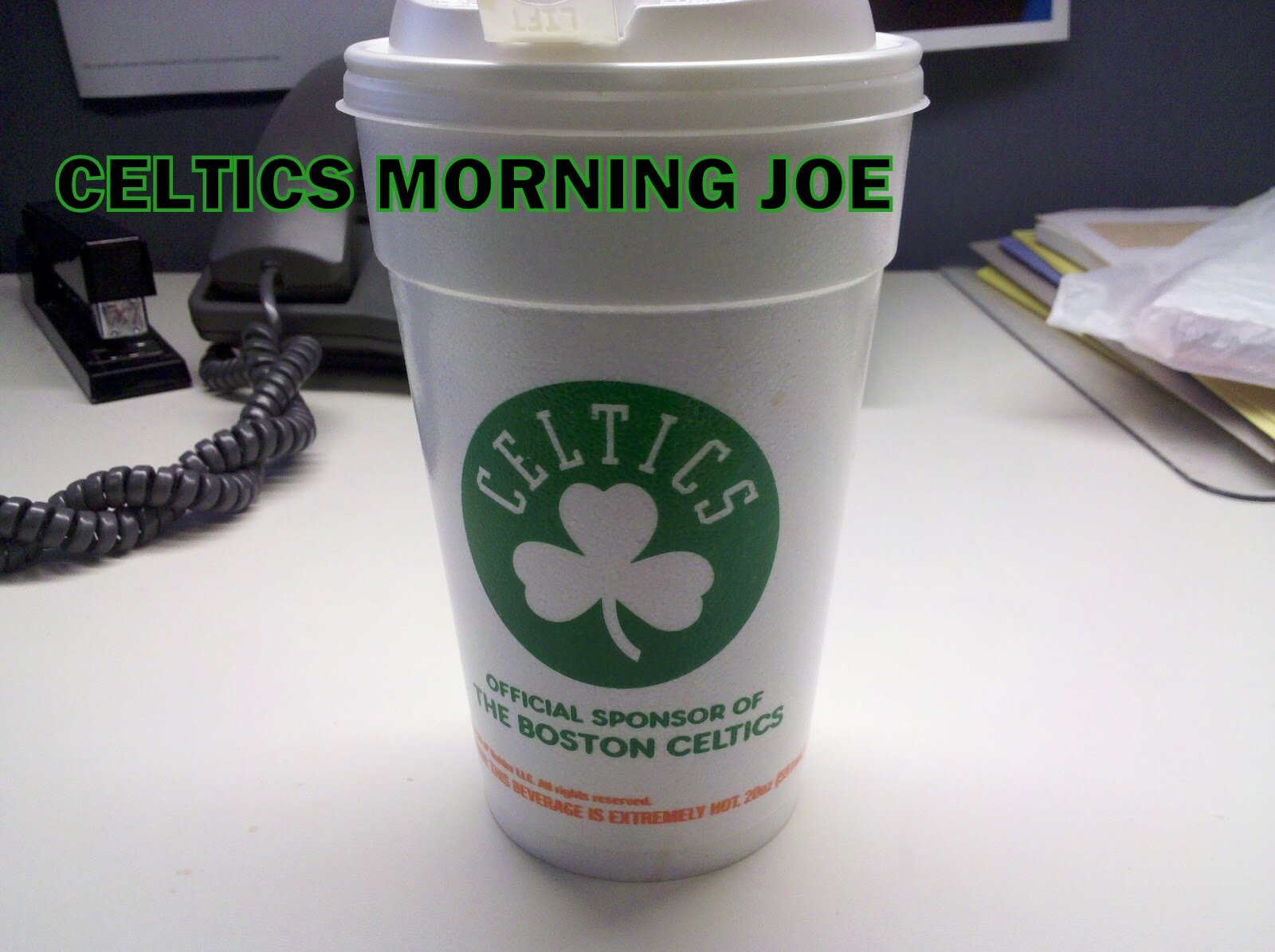 Randolph has showed us in past games that he can rebound, and that he can offensive rebound and put in second chance points. Randolph flirted with his first career double-double -- posting nine points and a career-high 13 rebounds over 22 minutes. The Celtics have been lacking someone to put up points, and boards like this since they lost Sully. Hopefully Doc continues to keep Randolph in the rotation. Every rebound, and his two blocks, along with those 9 points seemed to rock the garden every time. It was 100% hustle. His performance was filled with Tommy points.
"It meant one more win for us," said a selfless Randolph. "It wouldn't have meant anything if we had lost. The most important stat for me is not rebounding -- it is, what is my plus-minus? When I go in the game, is our team plus or minus, as far as overall points, and I can care less if I have a rebound, a point. Obviously, those are things I'm going to need to do to add value to the team and help the team do that, but the Celtics brought me here to come in and give their rotation guys some rest and be able to come in and buy minutes. When I'm out there, hopefully the team can still play well and have a big man out there."
"He does what he does. He's proven that he can rebound, and he mixes it up," Celtics coach Doc Rivers said. "And he's been put in those positions and he's been doing it. So I'm really, really happy for him. Our guys -- I thought he gave us so much energy. You can see the bench jumping around for rebounding -- that's really impressive. And then I thought he did a lot of good things with the ball once he got it. Some of the times he put it back up, a lot of times he threw it back out. I just thought he did a lot of good things. I'm really happy for him."
Randolph's numbers came on a night when Pierce registered his third triple-double of the season, Jeff Green went off for a team-high 27 points and Jason Terry added 24 more while hitting five 3-pointers. But the talk afterward centered around Randolph.
"He's player of the game to me," Avery Bradley said. "He played great tonight. I have a lot of respect for him. He plays so hard. And it's hard to learn our system so fast, and I felt like he did a great job."
It seems natural for Randolph, and I'm surprised he had to play in China to play pro ball. Danny found a gem in the 29 year old Randolph. I just hope Doc sticks with him. Randolph won't be perfect, and I get that. He can't give us 13 boards every night, but the effort is half the battle for bigs. We just need the effort when Doc puts him out there.

Categories: Celtics Morning Joe