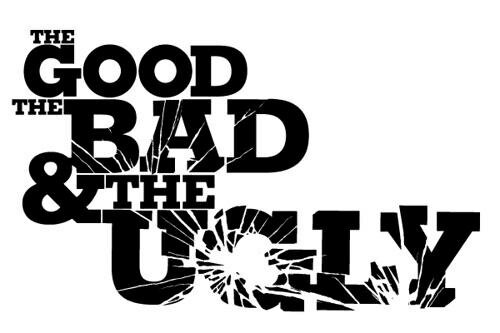 This is the rumor right now, and the good news? Rondo's name has been removed from this possible trade that has been in talks between Boston and New York.The potential trade they may take place, or may just go away has a lot of good things, and a lot of bad things, with some ugly details under it all.
Facing Uncertainity, Here's the Trade the Knicks Might Need to Make with Boston | Bleacher Report
In that scenario, according to the source, the Knicks would acquire power forward/center Kris Humphries and small forward Gerald Wallace, while the Celtics would lose two massive salaries for one, Stoudemire, who the Celtics would have to retain only until 2015 (Wallace is through 2016). The Celtics also plan on "stinking in 2014-15 anyway," according to the source close to the team, so Stoudemire's financial presence wouldn't necessarily hurt them as they have plenty of salary-cap flexibility and can continue to add roster pieces.

Interestingly, according to a source familiar with the Knicks' previous free-agency plans, they and the Celtics actually explored trading Wallace, Humphries and Courtney Lee for Stoudemire and Shumpert over the offseason. Now that the Celtics envision Avery Bradley as their shooting guard for the future-"They like him at $6 million a year," the source close to the Celtics said-they don't have a need for Shumpert.



So let's dive right into it.
The GOOD
How much does Amare have in the tank. First look into it all shows that Stoudemire has many years of being the next Jermaine O'neal. What if he has more in the tank? What if the Knicks have been holding him back, or what if the offense, and system along with Melo just don't work for Amare. I think a point guard like Rondo could extend Stoudemire's career. He has two years left on his deal, and that's not a bad part of the deal, but what about next year? This trade could be worth it if Amare can stay healthy, and the question is why would Danny make this?
The Bad
I think this trade will hurt the rebuild in some ways. What's the message with bringing in Stoudemire. Is it just to trade bad contracts for a better bad contract. Does Danny believe that Amare has some gas in the tank for the next 100 miles.
The Ugly
The Celtics next summer will have $48,206,135 in committed contracts. That's enough cash to add a max player. But who can the Celtics sign to a max deal? Do you think Lebron would sign with the Celtics? Not happening. The Celtics best option is to find a team to trade with that may have a max type player who may not resign, or that wants out of town. What about someone like Kevin Love? A dream of mine. What will the Amare trade do if the Celtics take on his contract. The Celtics will go up 10 million in cap spaced used. That would leave the Celtics 12 million to sign someone. Also the Celtics will look to resign Bradley this coming summer, and that's likely another 3-5 million added to the payroll.

That's the ugliest part of this deal, but honestly would not having major cap next summer be that bad?

Final statement
The deal won't bring the Celtics any closer to another banner, but the trade won't kill the Celtics. Danny's grand plan is unknown, but If I had a guess. I would have to say that the summer of 2015 will set the Celtics into contention. First of all the Celtics have young guys like Sully and Olynyk that they can build around. Those guys will be solid role players for years to come. Players you need to win. The Celtics have two first round picks this coming summer. Who knows where those picks will be in the draft, but those picks that can be used in a couple ways.
The Celtics will have a lot of cap space during the summer of 2015. If the Celtics do the Amare trade. They will have 16 million in committed salaries. The big free agents that summer are not great, but good enough to build a team around Rondo. Aldridge will be a free agent, one of my dream players for Rondo.
The deal won't kill the Celtics long term plans. This year in some ways is a wash. Rondo's getting back, and Stevens is building a culture. Next year some of the same things, but Rondo should be fully back. Who knows, maybe this trade is heading into a better trade. I think it shows that Danny is looking to get better quicker in some ways. He's not dealing Rondo, and I think he's trying to set up this team for that summer when Rondo is a free agent.
Categories: The Good, the Bad, and the Ugly