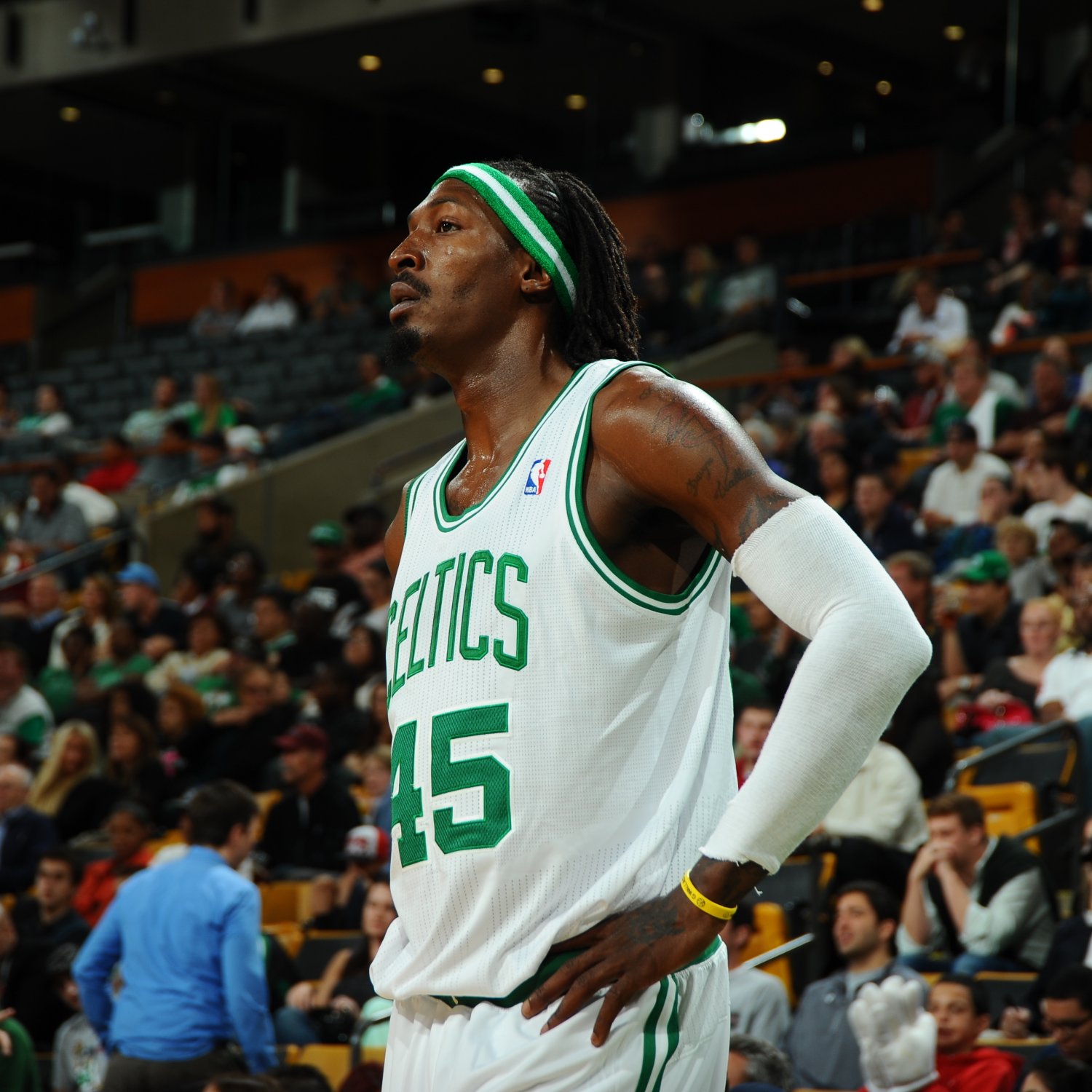 Gerald Wallace has tried to take the role as vocal leader, and I don't know if it's worked one bit, and no jab on Wallace.  I don't think he's the voice that the Celtics need, or that they want to hear. I don't think a young team responds well to public call outs. I think that works on a team that's full of veterans. Wallace is trying, and he could e saying worse.
"It's hard," Wallace said. "It's like starting from scratch zero with this team and trying to figure out what direction they're headed in and what pieces they're going to put together. For me, I've already been through that situation. I was on an expansion team in Charlotte. I've established myself. To have to start all over on a team that's starting from scratch is very difficult."

For a guy in his 13th season, the fit seems difficult at best. Wallace, who arrived from the Nets in the offseason blockbuster trade that sent Paul Pierce and Kevin Garnett to Brooklyn, is still a good player and would probably be more in place as a complementary piece of a team looking to win now. And one could wonder what his long-term value is on a club building for the future.

In light of this, it's not surprising to learn that the Celts have tried to discuss Wallace in trades, though with $10.1 million coming his way this season and the next two, the options are limited in this regard.

"My thing about that is I don't ask for trades," Wallace said. "I don't like to be traded. You know, once I get a place where I'm comfortable, I just want to know what's expected of me and what my role is. For a guy that goes out and puts 110 percent of himself into it, you're giving your all and you just want to know that. This is nothing against coach Brad (Stevens). Everyone has to figure out how we need to play with each other and how we can play together defensively and offensively to get the best out of each other.

"The thing is, the season starts so fast. It's more like learning on the job. It's not like college where you have that time to get to work as a team and grow and understand and see your players. In fairness to coach Stevens, he's having to watch during the season to figure out his rotations and what guys like to do and how they play. I mean, that's tough because these games actually count."


Wallace is in a tough spot. He's at the point in his career where he's searching for rings, and not for superstar status. Wallace has showed hustle, and the thing is that his teammates have as well. Even someone like Jeff Green who hasn't played great this year has put in a lot. He's just not a mega star, and he is who he is. Wallace is stuck in a rebuild, but he's not asking for pity, or for a trade. The team has a leader, and that's Rondo. A team has many leaders, but sometimes a young team responds to stars, like Rondo. Wallace will be needed to help Rondo, but they need the same voice, and they need to be on the same page as Stevens.

Categories: None