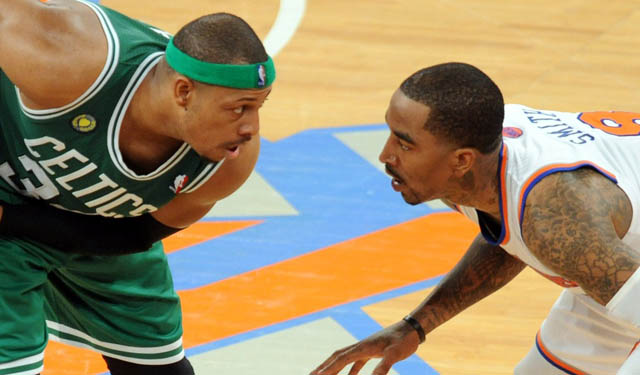 Pierce hasn't made many fans in New York. The Knicks have picked Paul Pierce as their target because he's made a couple of comments that they don't particularly like. This was the one that seems to have the Knicks irritated "time for the Nets to run New York". Smith called Pierce bitter, and that he'll pay for his actions. Come on..
"I just look at him as a bitter person just getting out of Boston. He doesn't really know what New York is all about. He's been playing in Boston his whole career," Smith told ESPN New York on Saturday.

Smith, speaking without anger in his voice, added: "He just knows, just know that his words have consequences and he's going to have to pay for them."



Smith is talking like he's won a championship in New York, or that he's been there a decade. He's going on his third year there. The Knicks haven't done much in New York. They've been bounced out in the first round twice, and last season they were handled by the Pacers in the second round. What do you know about New York Smith? You know how to party in New York I suppose. Maybe you'll get drunk again during a playoff series.

Categories: None