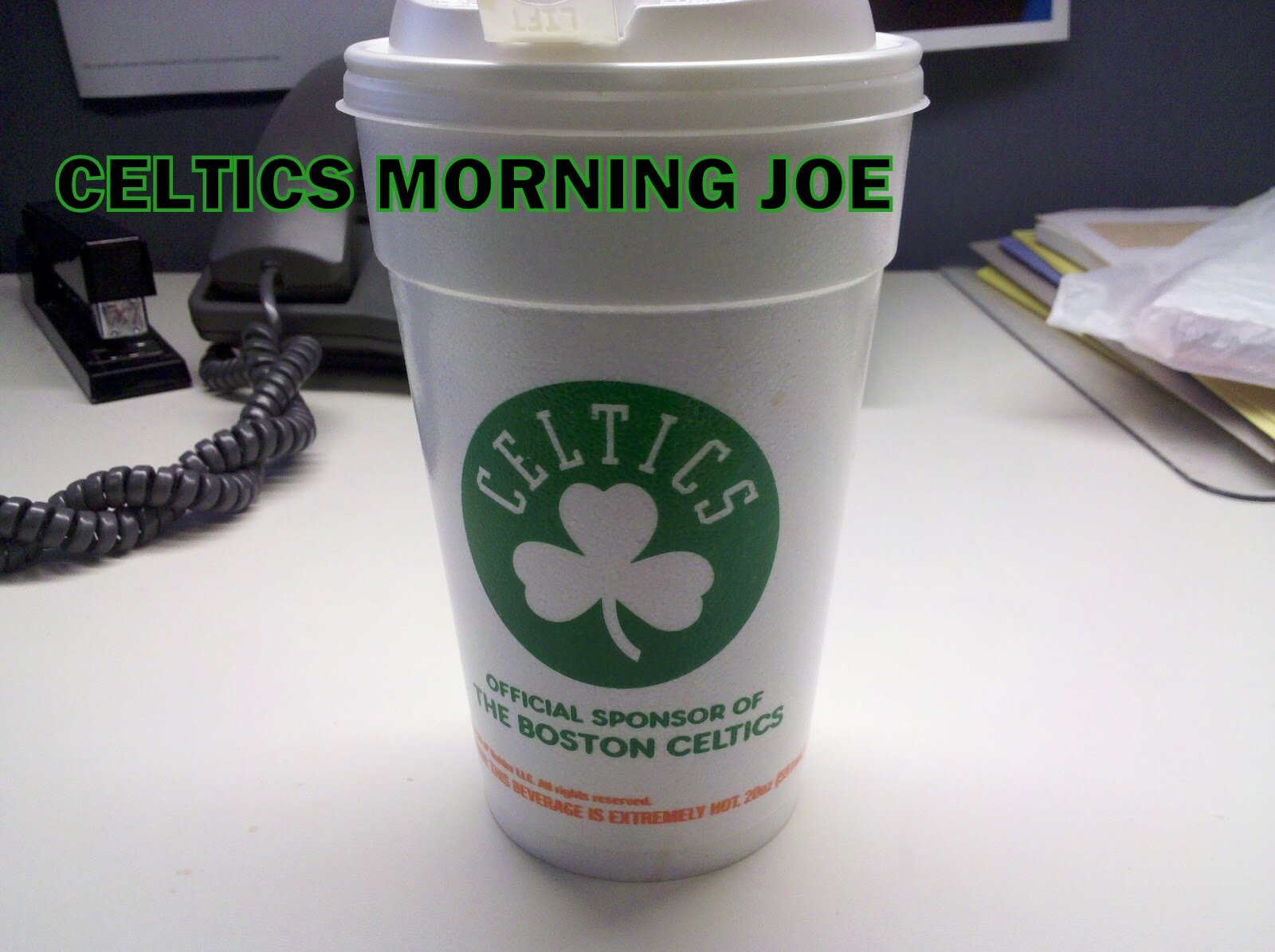 I woke up this morning, and I thought of a few things. First off, I don't talk about Red enough. Auerbach was crucial in breaking down color barriers in the NBA. He made history by drafting the first African-American NBA player, Chuck Copper in 1950, and introduced the first African-American starting five in 1964, along with making Russell the first African-American head coach after Red retired in 1966. Auerbach is remembered as a pioneer,and his resume was once untouchable, and in some ways, it still is. Yes Phil Jackson surpassed Red in titles, but what did Red say about Jackson?






"You know what bothers me? All these ballplayers, they all want to play for contenders. That's bullshit. You play where you're playing and do the best you can and let things work out. It's like coaches. When you get a good coach, whether it be a Phil Jackson or somebody else, what the hell does it take to have a ready-made ball club that's star-studded"?






The second thought I had this morning was what if Red saw Rondo play. What would have Red thought about Rondo? Red was always the type to appreciate smart players like Rondo. Without a doubt Red may have been Rondo's biggest fan. I also think Red would have been the perfect mentor for Rondo. Paul Pierce had built a relationship with Red, and I think Red would have taken to Rondo easily. Through my travels I came across this article at Sports Illustrated.

But Red and Me (cowritten by Alan Steinberg) mines some new territory: The idea that the coach and player were—more than mentor-mentee or antagonizer-antagonist—lifelong friends. Granted, this conceit might be partly a device to package old material in new Celtic-green wrapping. But it's nevertheless an interesting subject that plays out well against the backdrop of this year's NBA final four: In today's sports world, can player and coach be, in fact, friends?

The evidence suggests otherwise. During the second round of the playoffs the Magic's Dwight Howard, whose defense-oriented game echoes Russell's, publicly criticized his coach, Stan Van Gundy, for not calling enough plays for him. That didn't happen with Russell and Auerbach, who were united in their efforts to get under the skin of only their opponents. Cleveland's LeBron James and Mike Brown collected hardware together (MVP and coach of the year, respectively) after the Cavaliers' 66-win season, but their relationship over their four seasons together can best be described as Brown's trying to stay out of James's way. It didn't work that way when Red had a whistle around his neck, despite Russell's strong personality.

It was only three months ago that Nuggets coach George Karl suspended his young star, Carmelo Anthony, for a game because Anthony ignored a substitution—one of, oh, 173 times that Karl has clashed with a player during a coaching career that includes stops at Cleveland, Golden State, Seattle and Milwaukee. And, most notably, the Lakers' Phil Jackson criticized his superstar, Kobe Bryant, for being selfish and immature, in the coach's 2004 book, The Last Season. Auerbach almost never bumped heads with one of his own, not in public anyway. As he saw it, books were for enhancing the franchise's hagiography and torching non-Celtics.

So why were Russ and Red able to sustain a lifelong friendship? One factor, in Russell's telling, is that Auerbach recognized his on-court genius (one thing you never get from Russell is false modesty) and treated him more like a colleague than a player. Auerbach famously allowed Russell to set his own practice schedule. Russell would disappear for, in his words, "days at a time," and when he was with the team, he might as likely sit in the stands sipping tea as run through drills.



For all of Rondo's alleged troubles, when was he suspended by the Celtics for behavior problems? The league has taken action against Rajon for questionable incidents,but not his own team. I think Rondo would benefited from Red if he was around, this quote stuck out to me in the article, and I think it's what Rondo needs from a coach in some ways."So why were Russ and Red able to sustain a lifelong friendship? One factor, in Russell's telling, is that Auerbach recognized his on-court genius (one thing you never get from Russell is false modesty) and treated him more like a colleague than a player"
Rondo needs a coach that will treat him like an adult, and as an equal in some ways. Auerbach recognized Russ's on-court genius? I think Red would have been pleased with Rondo's I.Q as well. This is where Danny comes in a bit. I said in my 'Morning Joe' post yesterday that I see Rondo and Danny having a stronger relationship then what Danny had with Pierce. That's an observation of mine only. Red would have been a big influence on Rondo, I don't doubt that for a moment. Rondo fits the mold that Red looked for. I would have loved to see a relationship between Red and Rondo, but if Stevens plays his cards right. He could have something special with Rajon. I don't think Rondo missing for days, like Russ did with Red is what I'm saying. But if Rondo and Stevens can have a fraction of what Red and Russell had, then they have a chance.

Categories: Celtics Morning Joe