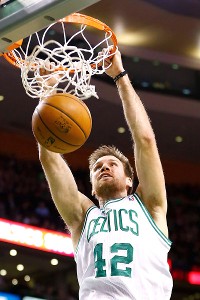 It's a shame, but I'm not heartbroken either. He was tough, scrappy, and everything that you would want in a backup big. Thanks for the time Shav.




The Boston Celtics have released Shavlik Randolph before his contract was set to become guaranteed, the power forward told ESPN's Jeff Goodman.

Randolph's $1.1 million salary would have been guaranteed if the Celtics did not waive him by the end of the day Thursday.

The Celtics' roster now stands at the regular-season limit of 15 players, all of whom have guaranteed contracts. Those players account for roughly $72.5 million in salary, slightly over the luxury-tax threshold of about $71.75 million.
Categories: None