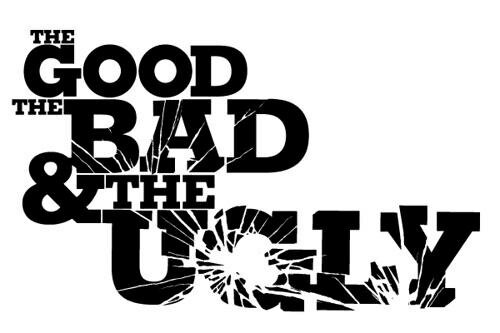 I think it's hard to fully judge Bradley's 2012-13 season. He missed the first 30 games of the season, and he played just 50 regular season games. Not only that, but once he returned to the Celtics. Rondo was gone, and because of that. Bradley had to step into a role that really doesn't bring out the best in him, and to be fair, Bradley is at his best when Rondo is running the point. Bradley will have new opportunity with the Celtics, and he's not a for sure starter with a new coach, with Brooks looming in the back after being apart of the blockbuster trade.

This is also a monumental summer for Bradley because it's a contract year. The 22-year-old guard is set to earn $2.5 million next season in the fourth year of his rookie deal A $3.6 million qualifying offer is on the table next offseason, but he will be a restricted free agent if that takes place and outside interest could force the Celtics to negotiate a longer-term deal if they see him growing further with this team led by Stevens and Rondo. So, lets take a dive into his 2012-13 season.
The Good
Bradley earned his first All-Defensive honor, by making the second in 2013. The expectations will become even greater in his 4th season with the Celtics. According to individual defensive statistics logged by Synergy Sports, Bradley held opponents to 0.697 points per play, the lowest mark in the NBA among those with at least 475 total defensive possessions. Opponents shot just 30.8 percent with Bradley holding them up, and scored just 31.8 percent of the time. One stat that needs to show signs of improvement? Bradley averaged 1.3 thefts per game, and that was around 30th in the league. He needs to show us if that can increase near 2 steals per game.
On the offensive end we didn't see an improvement overall, but his point per game increased a bit. In 2012 he averaged 7.6 per game, and in 2013 he improved slightly with 9.2 points per game. Avery's season high was 22 points in a win over the 76ers. His highest PPG for a month came in April when he put up 10.5 per game.
The Bad

Bradley has become an All-NBA defensive player, and the next step is to become a consistent scorer. I don't know if Bradley will ever average 20 a game, but he has the tools to at least average 15 a game. In the long haul, if Bradley doesn't improve on the offensive end, how long can Danny stick with him as a potential staring two guard on this team in the Rondo era. I think we can surround this team with other great scoring options, allowing Bradley to be the best player he can be. His defense for the next 5-6 years will be amazing. If they can build this team around him with scoring. Then they won't need him to go out there, and score every night. What they will need from him is improvement on his three-point shot, and jumper overall. In his third season his shooting percentages dropped off badly compared to his breakout 2012 season.
Bradley averaged 40% from three in 2012, and in 2013 it dropped to 31%. AB did attempt 72 more three's in 2013. I think what many noticed with Bradley was his legs when taking his 3's. It seemed like he was building leg strength. Bradley also dipped in overall field goal percentage. In 2012 he nailed 49% of his shots, and this past season just 40% from the field with 76 more attempts. Avery will have an opportunity this season with regime change, and with the return of Rajon Rondo. These two guys will have their real first crack at becoming something special, and especially on the defensive end.

The Ugly
The ugliest part of the Bradley's season was his lackluster playoff series against New York. Bradley came to life in the final nine minutes of the Celtics season, and the last of the KG era. He sparked the 20-0 run that got the C's with in 6 points. We know the ending, but Bradley showed us some life after averaging just 6.7 per game, and being out played by New York's Raymond Felton. It's obvious that the Celtics will fight for a playoff berth. It won't be an assumption this season, and it's far from a guarantee at this point. If the Celtics return to the playoffs for the 7th straight season. Bradley will have to step it up. I think Avery's poor series should strike a fire inside of him regardless of making the playoffs or not. The good news is that AB is just 22, and with the KG era ending, with a new coach. Things could look much brighter for AB in a contact season.

Categories: The Good, the Bad, and the Ugly