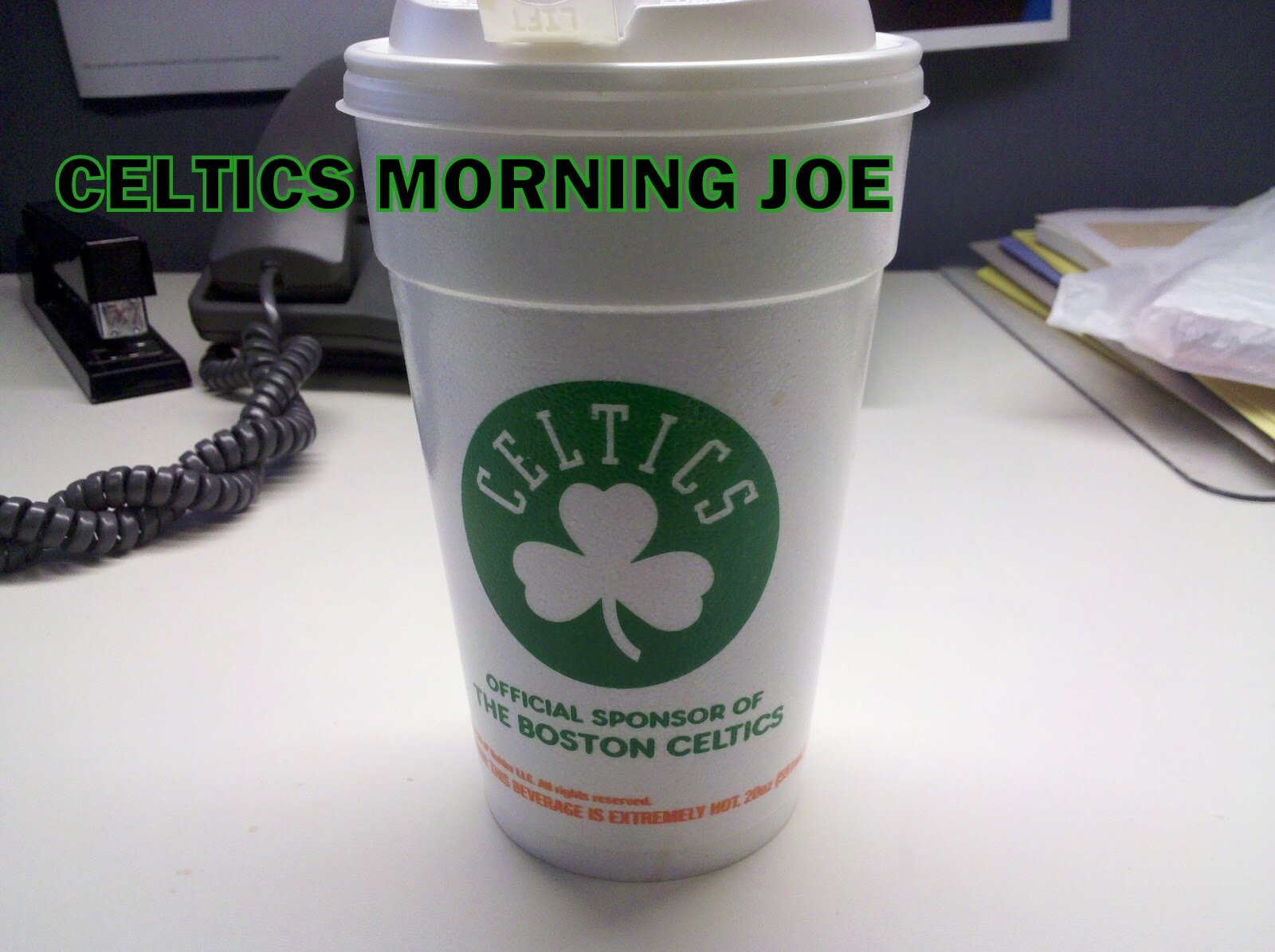 It sounds like Danny is thrilled this Doc mess is over. It allows him to continue with his job. The Celtics are in change mode,or a reshaping of the roster. I won't call this a full blown rebuild. But I think it's clear Danny and Celtics owner Wyc Grousbeck want to lower our expectations going into the 2013-14 season. As they should a bit, because who the hell knows how this team will do, and who will be on the roster. Until we see a dramatic change. This team is a playoff team, and when it comes to contenders for the title. I don't think so. The Celtics have Rondo, and many don't believe in him, and that's fine by me. In my view with Rondo,and with cap space on the horizon. The Celtics will have an opportunity to build quickly. I won't get into the details just yet, because a lot of questions need to be answered. Like who will coach this team.






"I talked to Doc the other day and I said, 'We're all square, you've given us your heart and soul for nine years, we've given you a lot of support; I feel great about it. And I took some of your money on the golf course, buddy, so we're all good,'" said Grousbeck. "I don't feel he owes us more, I don't feel he owes us the next three years. I think he's entitled to take a look at the next three years, and he left in a way, and on terms that got us some benefit back. So I don't feel misused or that we're not even. I think we're even. I just would have been willing to go forward with Doc, and now that we're not, it's energized Danny, he's got a list of coaching candidates, which we're not going to discuss today, but he's got a list of guys and hes got a new spring in his step, and it's energized Danny to rebuild, which is what's necessary."






During Danny's press conference(sorry guys I won't say presser lol) he got off a good shot at Doc. Wyc did pretty much the same thing.



"I think Doc wanted to coach the Clippers' roster and have a better chance near-term of a ring. I don't think he wanted to rebuild with us. I think he wanted to make his win-loss record better. That's what it is with coaches. They are talent; they are not management. They are basically players who have retired, and certainly in Doc's case, he's a player who retired and became a coach, and he's very conscious of the right here and now, whereas Danny and [ownership] are looking to the future, and that's our job."






Doc has become the new Phil Jackson. Jackson didn't stick around for the Chicago rebuild, he took a 'break' and he came to coaching with the Lakers a year later. He also took another break after the Lakers in the 2004 Finals, and they shipped out Shaq and started a mini rebuild. Doc is chasing something, and this story has almost ran it's course with me,or has.

Categories: Celtics Morning Joe