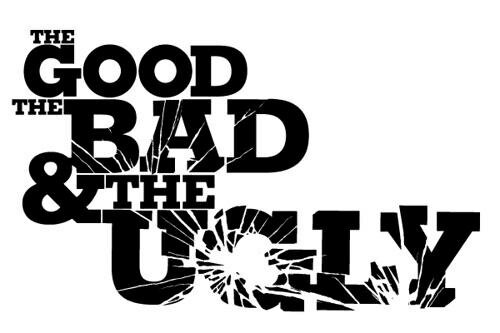 The Good
The end of the bench comes through
Nothing new, but the seldom used trio of Williams, Randolph, and White played aggressive when the Celtics needed something after falling down 21 in the 4th. White was a beast with 4 blocks, and Williams a much needed scoring spark with 9 points. Randolph was solid with 4 rebounds, and 1 block. White had 4 points, and Randolph a basket. Both players had a good +/- on the night. The big question should be will Doc utilize these guys?

Jordan Crawford taking full advantage of Lee injury
Crawford can make some of the most wildest hoops on the planet. Danny brought him in here to take over for Barbosa, and picked the right guy. Crawford had a 21 point high with the Celtics. Jordan played with the most heart tonight, and if Bradley and Green played with  that kind of heart the Celtics may have won the game. Crawford is the spark the Celtics need.
Paul Pierce aggressive for the entire game
Paul was steady with his 26 points,6 rebounds, and 4 assists. But it wasn't enough to lead the KG-less Celtics to victory. Paul seems to be playing more consistent as of late. He's still giving you 18-20 points a night, and he stepped up tonight without KG. That's all you can ask for from Paul.
The Bad
What's up with Bradley?
The defensive god has shown signs of being human. Bayless went off for 30 points tonight on one of the best defensive players on the Celtics. I think Bradley has been having more issues on the offensive end trying to start up the offense. He's around two turnovers per game in his last five games. The Celtics are showing signs of missing the luxury of  not having a play maker, and ball handler. Bradley's defense showed be okay long term, but I don't know if the Celtics should trust him with the ball that often.
Bass can't follow up his good game in Dallas
Noting new, but Bass was a now show once again in Memphis. After having a solid 16 point, 11 rebound game in Dallas. Bass followed up tonight with a 6 point, 6 rebound game. Bass was a +8 in the +/- minus category. I wasn't that upset with his play, but with the Celtics needing something I wanted him to step up. He didn't do that, so he had an okay game, if not bad game.
Green is back on the Milk carton
Jeff Green has been less then spectacular  on this road trip. Green has put up two ten point games, and a thirteen point game after his great 43 point performance. This is what we feared, and Green has the pressure to become a superstar, and I hope he can, but right now he still lacks something to do so. He has the ability, but the mindset from the Miami game hasn't trickled down into the last three games. I hope for all of us that Green finds his way again.

The Ugly
Doc not prepared for road trip?
I praised Doc this past week about being a great coach for this team, and motivator. But one thing that could be an issue is planning. I though it was off of Doc to say that he didn't have the guys ready during camp, and not conditioned. It kind of hurt Rondo as a year one leader, and Rondo did his part by getting the guys together over the summer. Everyone has a weakness, and maybe planning, and being prepared is an issue for Doc.
I could be wrong because I've read, and seen other things that prove my theory wrong. But one pattern has remained with this team since the 2009-10 season. They continues to lose to bad teams, and they play poorly on back-to-backs. The back-to-backs could be because of old legs, but this season with a new young roster I don't buy into it. I know I could be wrong, but something is wrong, and nobody has an answer.

Categories: The Good, the Bad, and the Ugly