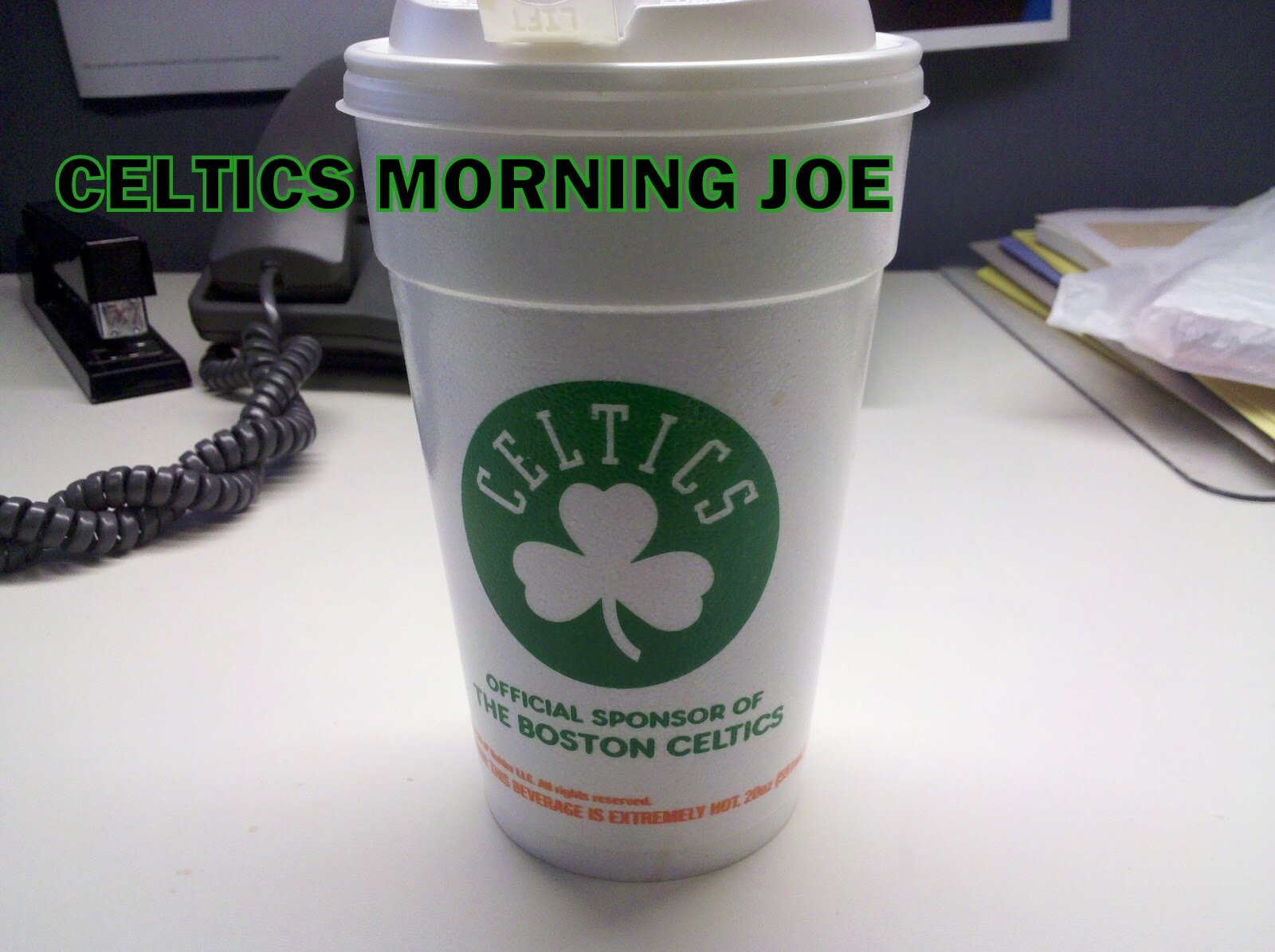 As the mind embraces itself, KG's defensive manner seemed to be the biggest focal point for me in last night's loss. The story would have been great. Mr. Celtic, and Mr. Defense, Bill Russell was in attendance, and the bad news had to be Garnett ouf for the game. Garnett, and Bill seem tied into  existence. Both team players, and both in love with defense. The Celtics have become the top defensive team in the league once again, or at least by the numbers, but last night the Celtics gave up their highest point total in some time, and they allowed the Pistons to shot 47% from the field. The impact of not having Garnett felt like falling off a bike. The Celtics lost their footing, and they couldn't stop the Pistons when they needed to most.
Sometimes Kevin Garnett's value isn't fully realized until he misses a game.
And with Garnett in the trainer's room for the first time this season, the Celtics [team stats] not only turned permissive, but they once again lost their ability to execute down the stretch.
The result last night was a 98-88 loss at the Garden to Detroit, a game that ultimately went bad in all phases, including allowing the Pistons to stick open jumpers at a 47.3 percent efficiency rate and glaring ham-handedness from the free throw line (19-for-32, 59.4 percent).
"The defense wasn't there tonight. You talk about not having Kevin and he does so much for us defensively. (He) covers up so much. That's no excuse. We've played without a number of guys this year and other guys are capable of stepping up despite the circumstances. We're not an excuse team. This is a game we should have won."
I felt since it was the Pistons, the Celtics should have taken care of the game regardless of the injuries. But the biggest injury seems to always be KG. We often talk about his over passing, or not shooting enough,but  we lose the real vision of KG, and that's a defensive master.

Categories: None