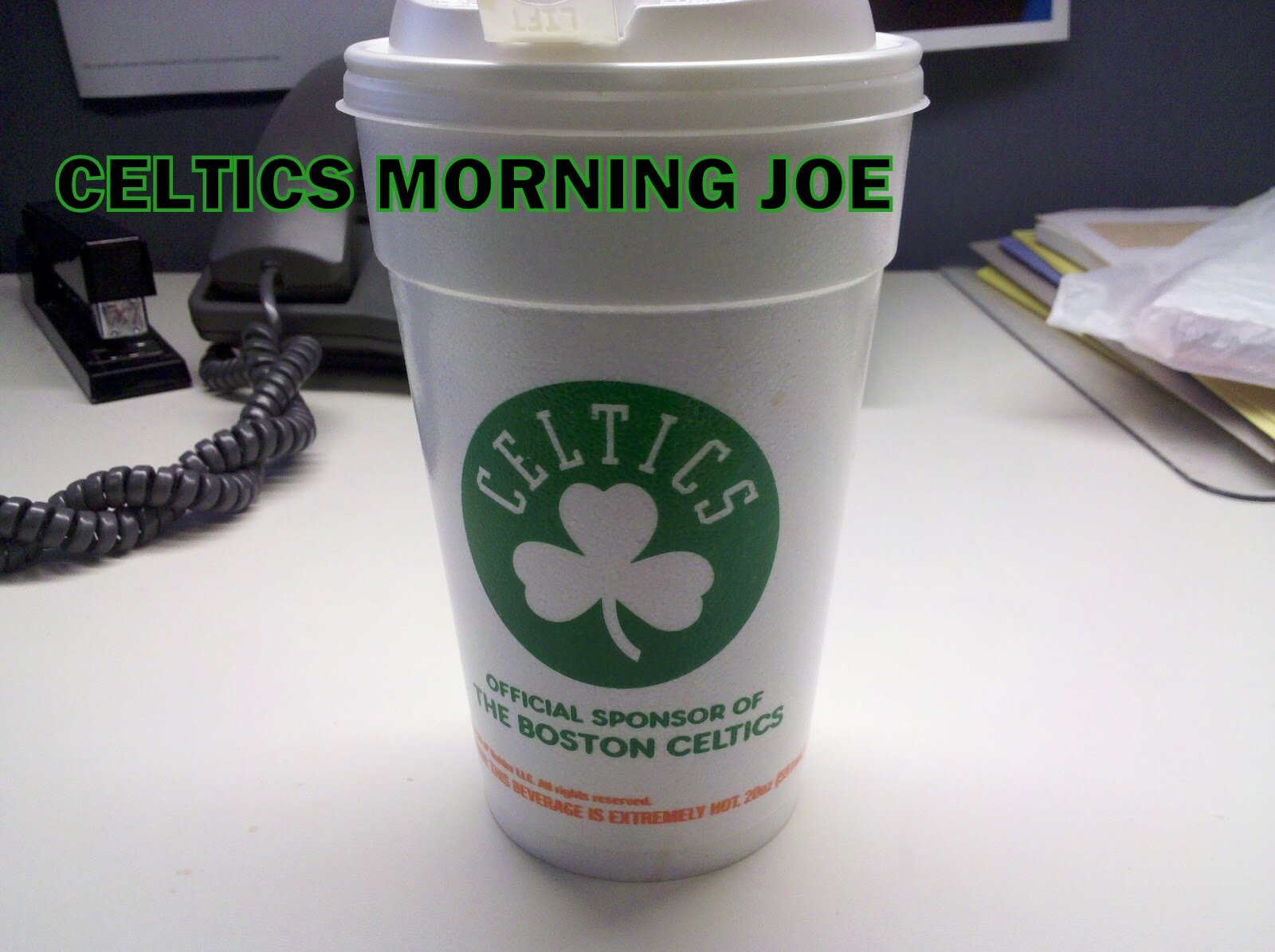 Can you even Imagine KG with the purple,and gold?  The thought gives me a feeling that reminds me of food poisioning.How would the Staples Center crowd even handle KG pounding his fist against his chest,and screaming before the tip.The crowd in LA is so tame that it just seems wrong. What's more upsetting is the thought of KG playing with Kobe. The beauty that came from the chemistry of Ray,Paul,and Rondo will be something you won't forget,and I'm glad that I witnessed this great run.
"I was pretty close [to going to L.A.] to be honest," Garnett said. "What disturbed me about the whole Laker situation was Kobe [Bryant] and Phil [Jackson] at the time. They was pretty bad. That situation was something I didn't want to get into. It was my choice. There was a lot going on and I didn't want to be a part of it."
Who could forget the drama in LA,and I'm not talking about a movie. I'm talking about the drama that almost cost LA their superstar. Kobe went on the Stephen A. Smith show in 2007,and he said he wanted traded. If Danny doesn't bring in Ray Allen. Then the Celtics don't  get KG in 2007. I can't imagine the last four years without KG. I love KG,and all of his good qualities,and bad qualitites.What KG says next will be huge for the Celtics future.
"I'm a great teammate. I'm a great teammate in anything," he said. "A teammate should be the same in anything. When you're a teammate you love to provide some assistance, some strength, vice versa, support, that's what I am. You get with a team, I just hate when you get with guys who are not team (players). I'm a great teammate in anything."
Patrick later jokingly asked Garnett if there was room for him on the Celtics bench to have a one-year deal -- "I could be sort of a Scalabrine type," he offered. 
"You willing to give up that body of yours, man?" Garnett questioned.
"Oh absolutely, absolutely," Patrick replied. 
"Scal gave up a lot," Garnett replied. "He was big for us, man. I know people like to crack the little jokes about Scal. Scal's in the league for a reason."
It would be huge for the Celtics to re-sign KG for a one,or two-year deal for a few million per year. What if the Celtics grab our dream player in 2012 Dwight Howard. Can you imagine KG,and Dwight Howard in the paint on the same team? KG might not be the same player at that point,but he could be in the middle of old KG,and PJ Brown status. We already know KG is a great teammate,and if he wasn't the Celtics would have never won banner 17 in 2008.
Life without KG in green would have been boring. In his four short years in Boston it feels like he's been a Celtic for life,and I'm jealous that KG  wasn't a Celtic for life.
Asked whether he's talked with Celtics president of basketball operations Danny Ainge about an extension, Garnett said, "Truthfully, no, I haven't. ... He'll throw something up in the air, and it'll be funny and we'll laugh at it, but it's not concrete. No."
Under contract for $21.2 million for the 2011-12 season, Garnett said he has not made a decision about whether or not his current deal is his last. As for whether there will actually be a 2011-12 season, Garnett also shared his thoughts on the NBA lockout.
"You trust no one in this, to be honest," he said. "You trust the players, because we are all communicating, and it is negotiating, but you never trust the other side, you know? Because you don't know what they're thinking, and you don't want them to know what you're thinking. You try to come to some common ground that makes sense going forward."
Celtics owner Wyc Grousbeck is reportedly among a group of owners willing to lose all of next season, and that is not lost on Garnett.
"You hear that, but you don't understand some of the motives of some of this," he added. "We have a take, and we have a stand that this game is too beautiful, with everything that's going on and all the story lines that surround our game, I can't see just blowing away the season. But I think if we did, both sides are prepared for that."
Just like he treats the opposing team. The other side is the enemy at this point. It would be a waste of time for KG to be apart of a lost season.He's in the final seasons of his career. Losing a season for him would be a disaster.

The two links
Garnett: No discussion of C's extension yet-WEEI
Kevin Garnett considered joining Lakers in 2007-LA Times

Categories: None