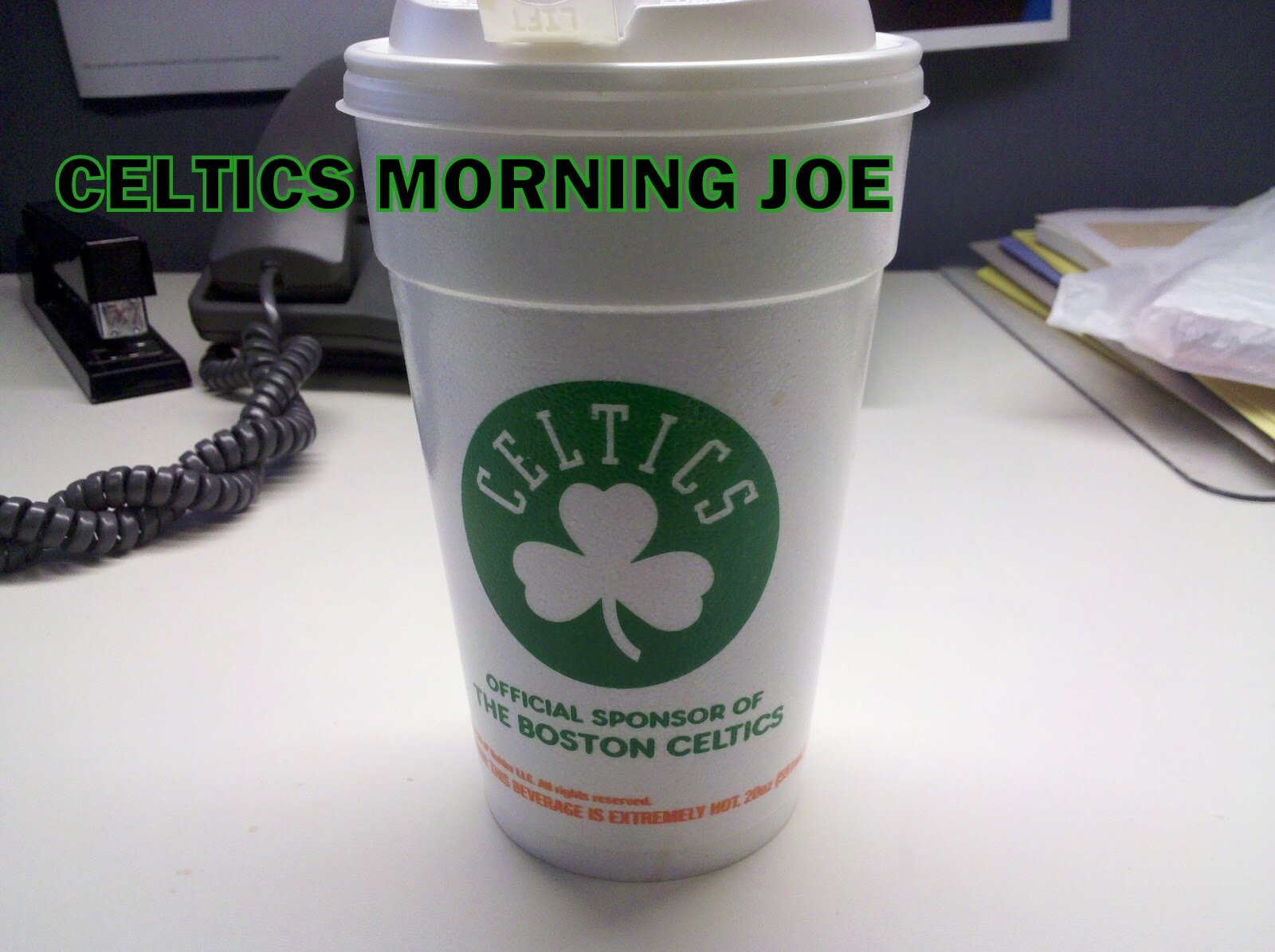 It followed no logic. But it made perfect sense. The Celtics worked their asses off, but the Heat reamined a basket ahead in the final minutes of the 4th quarter. With 3.6 seconds to go the Celtics were down 110-106. Wallace would get an easy basket with 3.6 seconds to go. Then what happened to Wade in the final .6 seconds on the foul line?
If he made both of the foul shots, the Heat would have walked off the floor with a win in their pocket. If he nailed either one, barring a defensive meltdown, they could not have lost in regulation. If he missed the first, then the second regularly, the Celtics might have needed to throw a full-court heave for their final chance at an impossible win. But Wade missed the first, then tried to intentionally miss the second. He missed the rim, and it resulted in a violation.
Wade thanks for the opportunity, and the Celtics made you pay. With .6 seconds to go, you know the rest. Jeff Green capped off his wonderful game against the Hear with a game winning three at the buzzer. He ended with 5 bombs from beyond three-point land, and he finished with 24 points. Jeff Green has become a Heat killer. Known of us forget the 43 point performance from Green last year, but Green has proven once again that he's more than able to play as one of the best in the game.
Green is the biggest tease, and I think Green needs to try to bottle this game up in a bottle.
With such a long time before the end of the season, anything could change. But for now the Celtics – a few days ago slotted No. 1 in ESPN's "Tank Rank" – have held leads in all seven fourth quarters. They have been difficult to extinguish. They have stood proud. They know they need to scrap and seem to have committed themselves to a difficult journey.

"We're a hard-working team that doesn't have one star, that works together and depends on each other. And not only that, we trust each other," said Bradley. "That's the only way we're going to win. We have to bring it every night."

Added Crawford, "I think now, we're starting to expect to win games. We're not going in there to compete with them, just to play a good game and lose. We're going in there to win."



Can you feel it? The tanking vs non-tanking fans will be fighting to the death after the Celtics current win streak. You can blame Brad Stevens for all of it. The cocah has proven already that he's legit. It's early on I know, but this team has played hard through all 7 games. Stevens has the Celtics playing as one of the best defensive teams in the game, and with the Heat win. The NBA world should be talking about the Celtics.
The Celtics have held leads in every 4th quarter. I've been saying it all year. This team is balanced, and Rondo will have a field day with this roster when he returns. Look at the Nets. Sorry Paul an Kevin. Rough start for the guys in Brooklyn. Green followed up his 10 point game in Orlando with one to remember.

Categories: Celtics Morning Joe