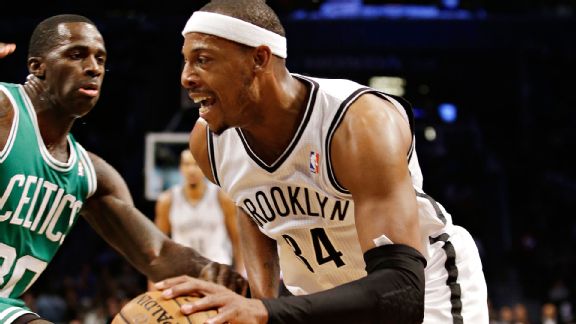 This game felt like a regular season game in some ways. The intensity level was there. Paul Pierce looked like Paul, he had 10 rebounds, and 5 assists that were crafty as ever. Pierce only had 4 points on the night, but he took some good shots. Oh wait, I'm talking a bit too much about Paul, he does play for the other team. Jeff Green made strides toward breaking his offensive woes, he had 12 points on 5-of-11 shooting.

Another player who has struggled. Lee finished with a team-high 14 points on 4-of-11 shooting with four rebounds and three steals. Lee also played some clutch ball with a pair of three's to tie the game late. Kelly Olynyk fouled out in 20 minutes of floor time, and he looked lost in space out there.  Kris Humphries had a decent night against his former team with 12 points (on 4-of-6 shooting) to go along with eight rebounds, and I think he should start over Bass at this point.

Brooklyn Nets defeated the Boston Celtics 82-80, and the C's looked like the lineups, and rotations are starting to come together. Stay tuned for Morena's post, and more on the game tonight and tomorrow.
Categories: Recaps 2013-14