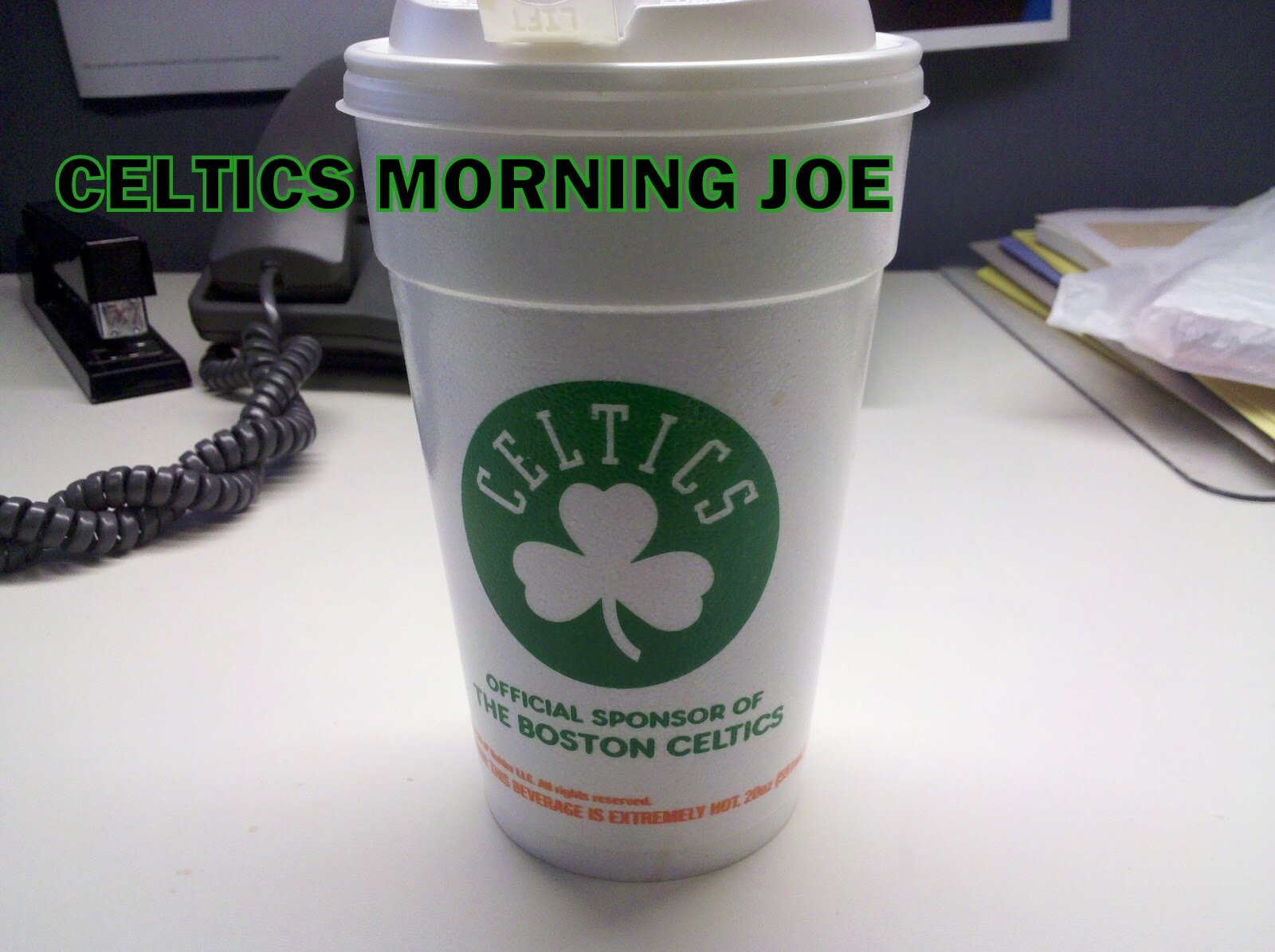 Bass was a nice surprise in the Knicks series, when he helped out on Carmelo Anthony. At times he locked him down, and contained for stretches. It made Bass more valuable in my eyes. He's already an undersized power forward. He's got the bulk, but the length is always an issue. His rebounding has always been average, or below average, but that could be a Doc Rivers thing.
Brandon Bass on difference between Brad Stevens & Doc Rivers: "More attention to detail. That's probably the main thing."






Nice jab at Doc! Bass has been pretty low key this summer, and on media day. I expect him to start along with Kris Humphries on opening night. I think Sully, and Olynyk will lose out to the veterans, but maybe I'll change my mind once we see a few preseason games.After a couple of days camp. Bass has emerged as someone that Stevens may count on when it comes to defense.
"[Bass is] a great defender, believe it or not," said Bradley, a member of the NBA's all-defensive second team last season. "He picked up a lot of stuff from KG and he helps everybody out. He's like the vet for the bigs and he's been talking them through everything [early in camp]."




Bass finds himself in a new-look frontcourt that got awfully crowded this offseason with the additions of Kris Humphries and Kelly Olynyk. And Jared Sullinger, who took Bass' starting job for a brief stretch last season, is in the final stages of rehab after back surgery in February.

On media day, Bass was peppered with questions about whether he believed his play the last two seasons should cement his role on this team. Bass flashed his trademark smile and offered, "As a guy who's been here a few years I've earned," then after a dramatic pause, delivered an emphatic, "Nothing. I have to earn everything."

It's that sort of mindset that has endeared Bass in Boston (you'll remember a certain Big Baby barking about wanting a more defined role and clamoring to be a starter before Boston swapped him for the more lunch-pail style Bass coming out of the lockout). But Bass does have something to prove this season. He saw a downturn in playing time and offensive production last season, but stressed it didn't affect his defensive game.

"Last year we had a bunch of different options on offense," Bass said. "I just wanted to fill a role to the best of my ability, and last year was more defense."

Bass has two years and $13.5 million remaining on a three-year deal he signed with Boston last summer. If his future is in green, he must show his worth alongside younger players like Sullinger and Olynyk, who project to be potential building blocks for the franchise.

Bass must show just how valuable -- and vocal -- he can be while trying to replace the irreplaceable Garnett.





I think Bass has some traits that fit in with Rondo's offensive mind set. Bass can play the pick-and-roll very well, because of his ability to shoot the mid range jumper.This is Brandon's chance to escape his reputation that he's inconsistent, and he can't rebound, and he can't play solid for 48 minutes. He's a good role player,but this season he'll be asked to be so much more. 

Categories: Celtics Morning Joe