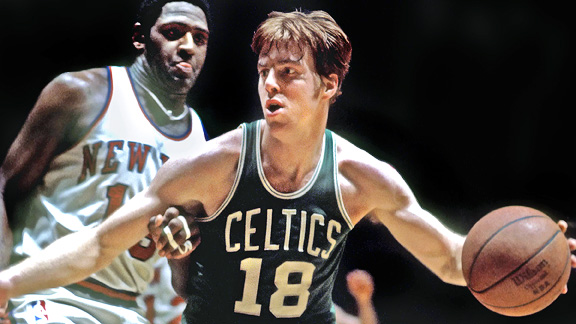 I'm thrilled that Donny Marshall is out, and more thrilled that Maxwell and Cowens will do away games. The bigger surprise is that Ainge will be in the mix. This seasons broadcasts will be entertaining.

CSNNE has shaken up its broadcast team for Boston Celtics games, the Boston Globe's Chad Finn reported Monday evening.

Among the changes, according to Finn:

Donny Marshall, Gary Tanguay and Greg Dickerson will no longer contribute to game broadcasts, while Celtics president of basketball operations Danny Ainge and former guard Chris Herren "are slated to fill in as color analysts on a couple of occasions."

Kyle Draper is expected to replace Tanguay as the pregame and postgame studio host; and Abby Chinn will take Dickerson's role as sideline reporter. The beloved Dickerson, who has missed extended time in recent seasons due to health issues, will still contribute to CSNNE and NECN.

Marshall's contract reportedly was not renewed, while Tanguay will stay on as host of "Sports Tonight."

Mike Gorman and Tommy Heinsohn will remain the play-by-play and color men for the 33rd straight season, but Heinsohn won't travel on the road. CSNNE will use a host of former players to fill in, including Dave Cowens, Cedric Maxwell, Ainge and Herren.
Categories: None