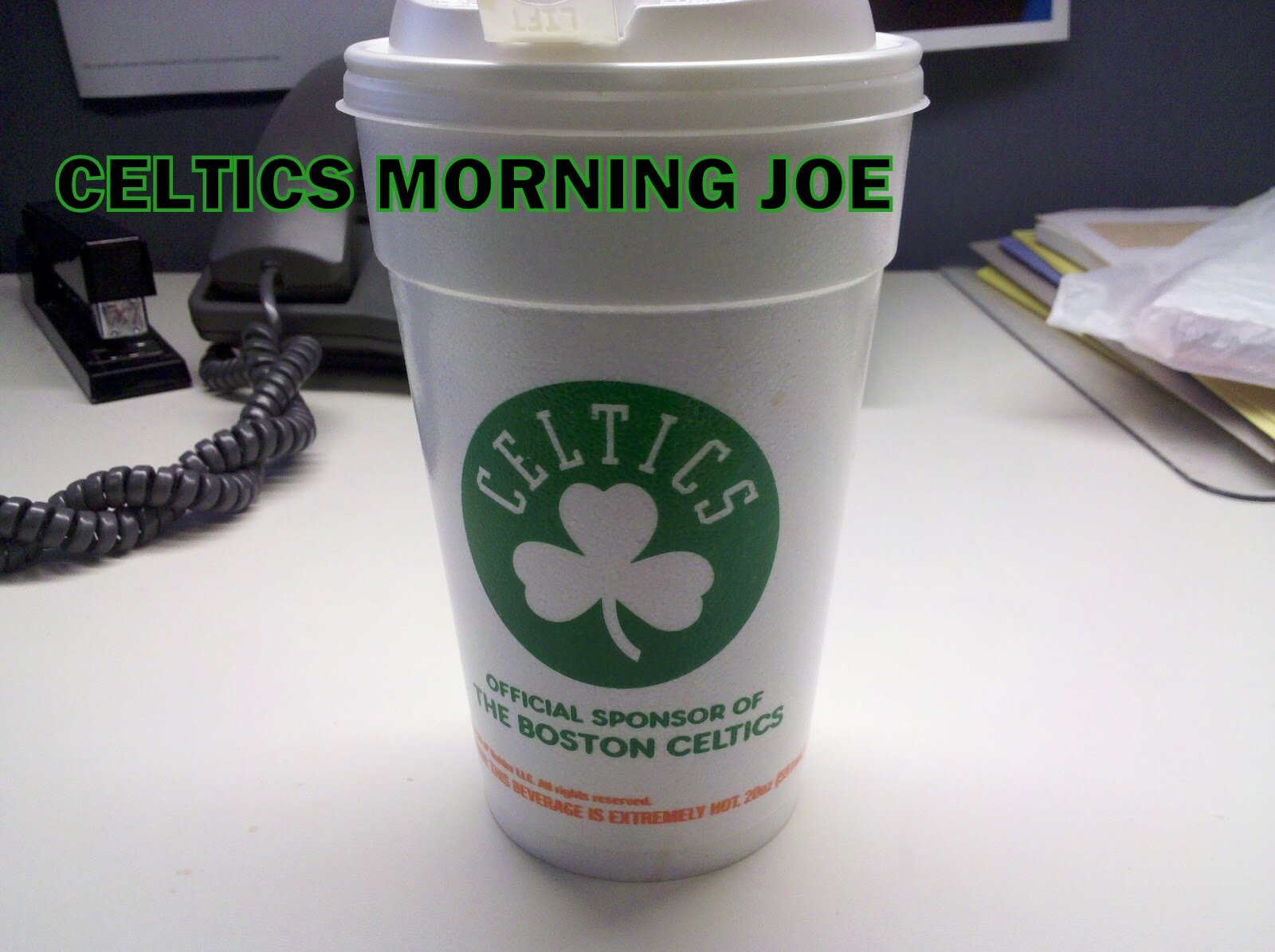 For months Danny Ainge has stated on the record more than once that he believes Rondo will be back for opening night, or that he should start camp on time. I know most of the readers here support Rondo as a Celtic. I've grown to like Rondo for more than his game. I think for myself, it's become more of a crusade. Rondo isn't perfect, he bleeds like you and me, but I think he's picked on, underrated, and it's just a laundry list of things. To be honest, I also like the fact that he's not like everyone else. Rondo kind of fits the mold for some of the best that have suited up in Celtics green and white. Russell, Cowens, and Bird are some of the most shy and different guys that have suited up. Those three guys didn't fit in as the prototype star in their day, and the same goes for Rondo.  Russell was up against Chamberlain and his star power. Cowens had Kareem, and some others to go up against. Bird with Magic. Okay, enough about that.
The good news is that Rondo is still working on his return.









In July of 2011, Rick Pitino shared with ESPN's Dana O'Neil that Louisville native and NBA All Star point guard Rajon Rondo is the one that got away. Rondo grew up as a big Louisville fan and after transferring from Eastern High School to Oak Hill Academy, he became one of the top recruits in the country. However, Rick Pitino didn't show much interest because he'd already signed the top point guard in the country, Sebastian Telfair. Rondo wound up signing with the arch rival, while Telfair skipped college and entered the NBA draft and the rest is history.

Fortunately there doesn't appear to be any hard feelings between Pitino and Rondo. Over the past few years, when he returns to his hometown, Rondo has worked out at Louisville's Yum! basketball practice facility with current and former Louisville players.

Rondo was seen on Monday working out in the Louisville football weight room. He is reportedly rehabbing his knee injury at UofL. Due to his injury, I'm sure he's still unable to play basketball competitively, but he did meet with some of the current Louisville Cardinals on Wednesday. Chris Jones shared this picture on his Instagram account.






Outside of Boston, as all of you know. The Celtics are written off, and I think the players and fans have thrived off of that. I think Rondo gets off on the fact, and I think it makes for an amazing season that awaits us all.

Categories: Celtics Morning Joe