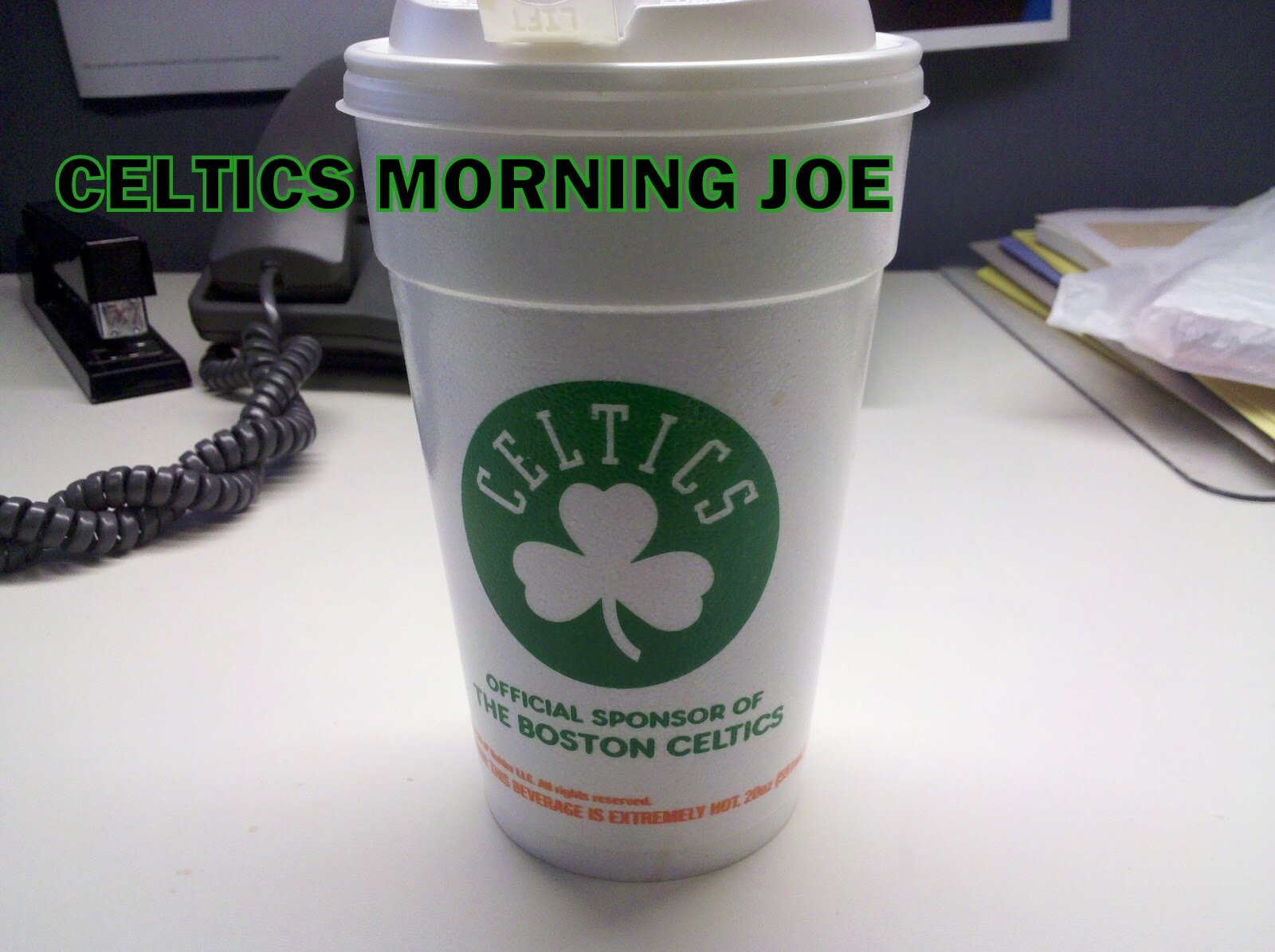 I think the Nets have a decent shot at beating Miami, but a lot of things need to go right. Of course health is first with the Nets new duo. If the Nets get the Pierce, and KG that we got last year. Then I think they'll be in the mix with the Heat and Pacers. KG's value has become more about his presence, compared to his skill at this point and time in his career. I think it's hard to forget KG's rebounding against New York in this years playoff series(he averaged 13.7). KG had perhaps his best rebounding stretch in a Celtics uniform in that series. I think KG's rebounding suffered with Doc's mindset on rebounding. KG was a rebounding king three years in a row before coming to Boston. His minutes dropped when he came here, but his rebounding numbers dropped off more then they should have.
I think the Nets, and Pacers are coming for the Heat, who have done nothing so far with their roster, besides amnesty Miller who was big for them in the playoffs and Finals. With Wade becoming more human, and with Bosh becoming a glorified three-point/jump shooter now. The Heat do have the best player in the NBA. But many factors come up outside of Wade, and Bosh declining. The age of their role players, and lack of bench help. Ray Allen is nearing the end, and so is Battier. The Heat nearly lost in two game sevens, and winning three titles in a row is very hard. At this point, who knows how the NBA season will play out. Did anyone think that the Warriors would put some fear in San Antonio?

I get very emotional whenever I talk about Kevin and Paul. To see them somewhere else, our business sometimes it's tough. I leave (Boston) and people get upset at me and I don't think there's a lot of difference in their case but it was obvious the Celtics decided to move on.

"So Paul and Kevin had to go and that's a tough part of the business. But that will be strange for me, I want them to do well. For a lot of reasons I want them to do well, they could knock off Miami. But it will be interesting. It will be a while different feeling.

Rivers said both unquestionably have something left.

"I think obviously Paul's younger and in tune to play more minutes than Kevin," Rivers said. "But I think they're still at the top of their games. I think Paul is still one of those guys who can go off for big nights and still have big scoring nights. Kevin is a culture change. He won't play but 20 to 25 minutes a night and there'll probably be nights when he doesn't play but his presence there alone will absolutely change the culture of Brooklyn. There's no doubt about it. I think for some of the young guys, even some of the veteran stars, Joe Johnson and Deron Williams, will learn and understand what a winner is and looks like and professionalism and being prepared.

"That's what I was most impressed with Kevin, how every game he prepared himself for games. That's what I told our young guys that I just wanted them to watch him prepare for games. It was why he was so consistent. I thought it was that important."
Categories: Celtics Morning Joe