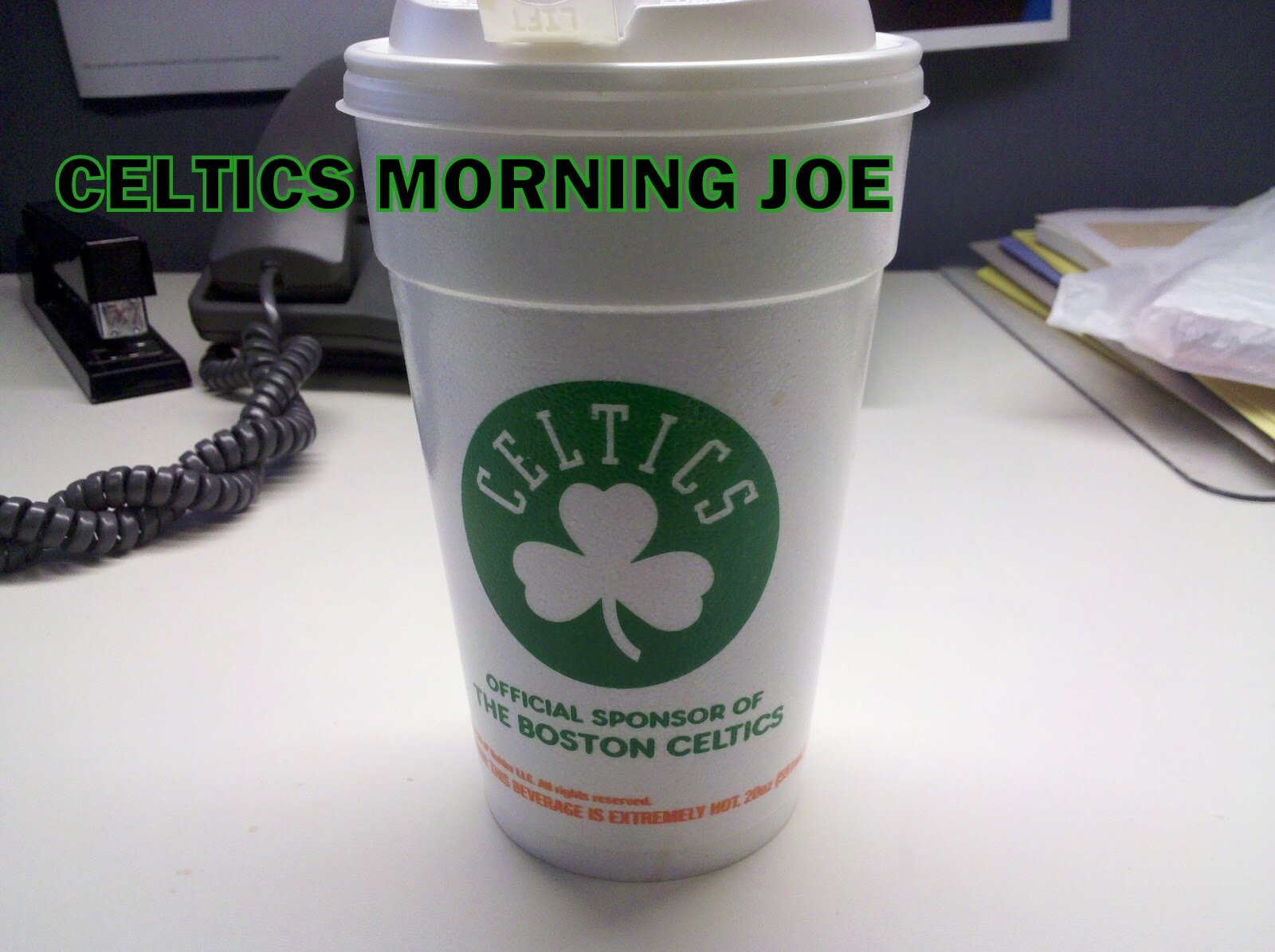 Can it happen twice, is it possible that Danny is setting up a master plan yet again to bring in all-time talent around Rondo like he did for Paul in 2007. We can only hope. Nobody wants a long drawn out rebuild. I think in reality it can last about two years if the Celtics intend on keeping Rondo around long term. If they don't this could very well be a 3-5 year plan.
 It seemed very easy the first time when Danny traded the draft rights of Jeff Green along with West, and Wally Z. for Seattle's Ray Allen and Glen Davis. That move alone put the Celtics in the playoff mix in the East. Along with our already All-Star Paul Piece, and the young core the Celtics already had. That would have been interesting to watch. At the time it felt like two veterans could put together a nice run, especially Paul and Ray as a combo. That move ensured Paul Pierce that Danny was trying to contend now, and that he had no intentions of trading him. It's been six years since Paul Pierce and the Celtics could have parted ways.



ESPN BOSTON


"The Boston Celtics acquired guard Ray Allen from the Seattle Supersonics on Thursday night for Delonte West, Wally Szczerbiak and the rights to the 2007 NBA Draft's No. 5 overall pick -- Georgetown forward Jeff Green. Boston also gets the rights to the Sonics' 35th pick -- LSU's Glen Davis.

The blockbuster trade was first reported by ESPN.com's Andy Katz.

"You're always listening when you come into a situation like this. You don't wake up one day and look to move a player like a Ray Allen," said new Sonics' general manager Sam Presti. "Someone has to come get them and Boston did that here."

Allen will take his offensive prowess, pure shot and seven All-Star appearances to Boston and join with Paul Pierce. The move should quiet Pierce's comments, voiced several times, about being dissatisfied with the youth movement that could keep Boston from contending during his career."
Back then we didn't have the twitterverse to feed our minds with rumors like we see today. If we did, Paul Pierce would have been today's Rajon Rondo. The big blockbuster took place on July 31st, 2007. When the Celtics traded Al Jefferson with half the team going to the Wolves for KG, Danny had picks and loads of young talent to pitch Mchale. So how did Danny bring in two perennial All-Stars to Boston , and one of them being a former MVP in KG.It seemed way to easy for Danny and the C's.

"The Minnesota Timberwolves and Boston Celtics, who nearly completed a blockbuster Kevin Garnett trade before the June draft, resurrected those talks in recent days and have agreed to a megadeal that is likely to be announced later Tuesday, according to NBA front-office sources.

Sources close to the situation told ESPN.com on Tuesday afternoon that the required trade call has been completed by the league office, which should soon lead to a news conference in Boston that formally brings a blockbuster end to Garnett's 12-year association with the Wolves.

The Boston Herald reported on its Web site Tuesday that Garnett has agreed to a three-year extension with the Celtics, in addition to the two years left on contract, which would keep him in Boston through the 2011-12 season. The Herald also reported that Garnett is expected to arrive in Boston later Tuesday for a physical.

The package going back to Minnesota, sources say, is built around two assets Wolves vice president Kevin McHale has long coveted: Al Jefferson and Theo Ratliff's expiring contract.

It is believed the deal also calls for the Celtics to ship youngsters Gerald Green, Sebastian Telfair and Ryan Gomes to Minnesota, along with a future first-round draft pick and the return of a first-rounder the Wolves surrendered in the Wally Szczerbiak-Ricky Davis trade in January 2006.

The clincher, though, was Garnett's willingness to back off his well-chronicled refusal to play in Boston. Garnett's unwillingness to make a long-term commitment to the Celtics abruptly took this deal off the table in June, but McHale and his Boston counterpart, ex-teammate Danny Ainge, managed to resuscitate the trade and quickly move it to the brink of completion."
It was the right players at the right time. Seattle was rebuilding around Durant. So they parted ways with the 32 year old Ray Allen who was highly paid at the time for the Sonics rebuilding plans. The Sonics had missed the playoffs in Ray's final two seasons there as well, it was time to rebuild. As for Kevin, it was the same thing. The T'Wolves had some bad contracts, and they were not spending the money to build around Kevin. So basically Danny was able to reach out to two teams heading into the rebuilding phase. Having Paul Pierce here was a big help. Without him those deals are not even a thought.
 I honestly believe those moves are once in a lifetime type of moves, or at least two moves like that within in a month of each other. Danny somewhat eluded to it when he talked about building an inventory of picks, and young guys. I don't know if Danny plans on working on the same type of moves that landed Boston banner 17. Ainge found Pierce two players in the nick of time. Paul Pierce was 30, and the way things are going. Rondo will be around the same age when his deal is up. This won't be any easy task for Danny if this is the way he will go about it again in the rebuilding process. A lot of luck went into it in 2007. Danny will have to cruise teams that have stars that want more, or a chance to win. I don't think he'll find a player at KG's level from a trade like that again. But who knows. It seems as if Danny has tried already when he tested the waters with Howard, and the rumor of potential sign and trade for Smith has been put out there also. So it seems like Danny has already made some efforts in the 2007 approach.
Categories: Celtics Morning Joe