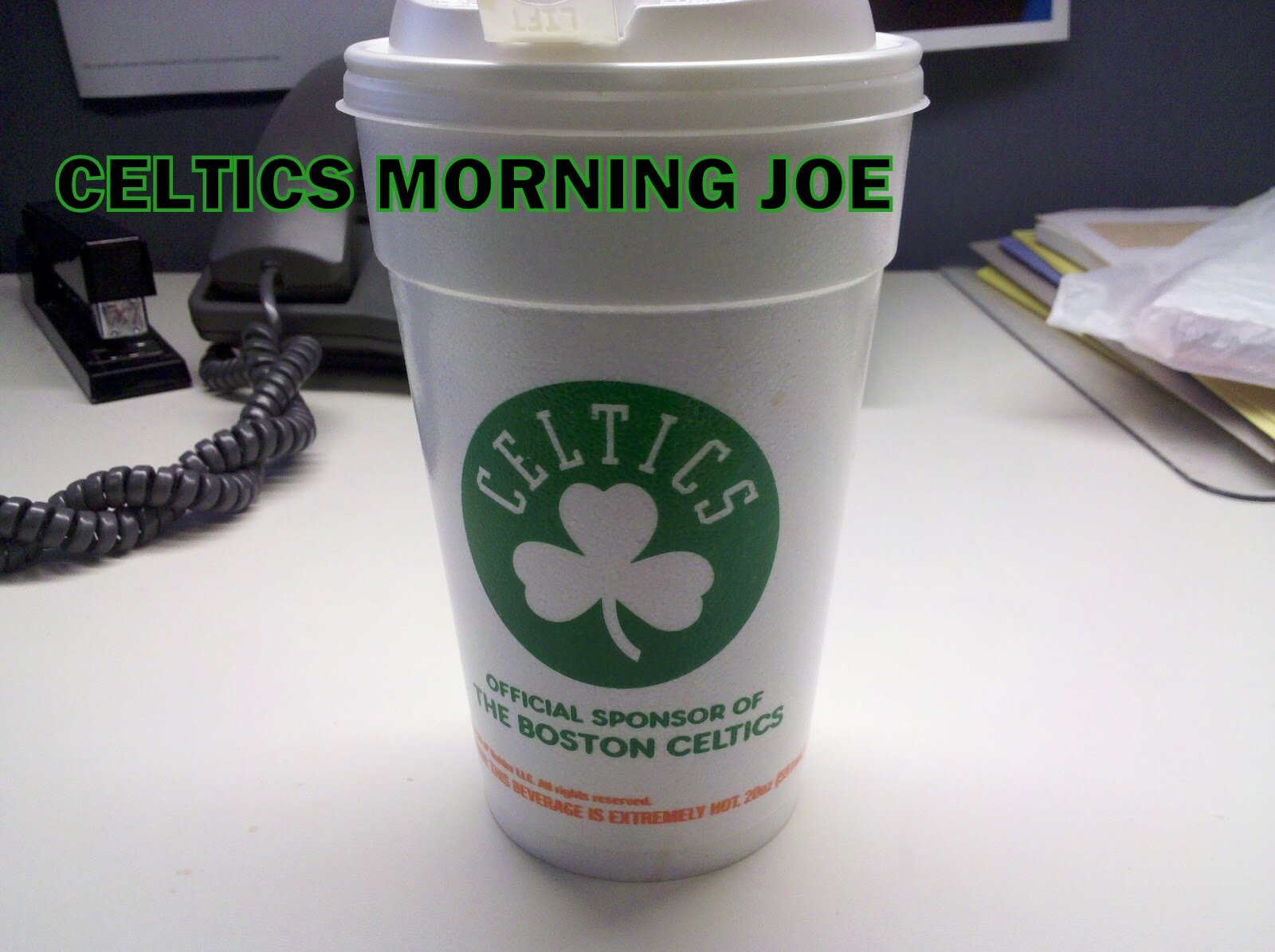 I thought I would set up another round of this Doc mess this morning. Especially after ESPN actually asked if he burned his bridges in Boston. I also thought I would address the loyalty issue in another way. So has Doc burned his bridges? I think I covered it pretty much Sunday morning. But I believe he has tainted his image with the Celtics. Unless this was some elaborate scheme from Doc to convince Danny to keep KG and Pierce in Celtics green. I highly doubt that was Doc's intention as much as I want to believe that. I don't believe a damn word from Stephen A. Smith usually, but maybe he's right. Is there a rift somewhere between Doc and Danny? As for Doc's demand or asking to be traded to the Clippers. What kind of message is he sending to the team? He's not sending the greatest message, and then you have Doc bringing KG and Pierce into it. So that leads into this. Is Doc more loyal to the hall of fame duo or the Celtics? If I was Doc I would be more loyal to the Celtics and Danny. I'm not saying that because I'm a Celtics fan. I say that because Danny has been loyal to Doc. In an age of coaches being fired at alarming rates every season. Doc would have been toast for any other franchise.
I wanted to share these comments from first time poster NeCsFan.



1. Loyalty is dead in the NBA and i naively thought the Cs were impervious to this. 2. I'm not really hating on KG or PP for whatever their part may our may not be (however i do think the captain wasn't as willing as he said he was to hand the reins over to Rondo. 3. This entire scenario supports my personal theory that the whole Rondo's our leader bs was just that. I actually think he tried and aside from DA and maybe KG, Doc and the other vets never had any intention of letting Rondo lead a sing along let alone the team. 4. I feel Rondo and the number this whole shit show must be doing on him (and to a lesser degree AB and JG). I also see a Bob Ryan led 'this is all somehow Rondo's fault' campaign in the near future. 5. Doc and Danny got some splainin to do. 6. I've heard less gossip working on fashion photoshoots...and that's saying a LOT



Where have you been? You echo a lot of what we say around here. Loyalty is dead? I believe it is. But Doc was that glimpse of hope. The only ounce of loyalty in the game is with the Spurs. That franchise has out done the Celtics in that category,and that shouldn't be the case. I want you to look at this view for a moment. What if all of the drama has been because of Doc? Not the recent drama, but the drama between players through the years. Rondo gets the blame in all of this, but where is Doc's hand in all of this? Look how hard it was for him to bench Ray Allen, and that didn't work so well. I think Ray left more because of Danny then Doc, because Doc still loves on Ray when he can. Besides that. Doc is the coach, and the way he has carried himself through this entire circus sounds off horns in my mind. What if Doc loves this crap. I don't believe he does, but perhaps Doc is the poison within the team. The lack of change and handover to Rondo has been a bust. Rondo has won games for the Celtics on a fly it seems like, more so on team execution. 
I love Pierce and this part is out of his hands, but the team captain business is a message to me that Rondo is not the so called leader, and I suppose this is another topic in itself. So back to Doc. ESPN''s Chris Forsberg wrote this up about Doc's pending departure.

Can the Celtics really welcome Rivers back with open arms? How can Rivers relay a message of team and loyalty when this process has suggested that he'd rather jump ship in order to chase a title in a sunny climate?

Rivers, such a powerful speaker, can save face publicly. A fan base that's been left squeamish by the idea of rebuilding with a new coach would eventually forgive and forget.

But the players? Courtney Lee and Jason Terry came to Boston in large part because of Rivers' recruitment last summer; Jeff Green cited his bond with Rivers as a big reason he inked a long-term deal with the Celtics after heart surgery. Rivers would have to regain their trust.

And how do Rajon Rondo and Paul Pierce feel about all this?



I give credit to Chris for raising some of these questions, because more times than not they don't report like this. I disagree with him about fans forgiving so easily. I wouldn't. Listen guys. I wasn't one of those fans asking for Doc's head during the seasons when the Celtics missed the playoffs and they lost 58 games. But I am asking for a coaching change now. Because  I care about the players on this team like Rondo and Green who are the future. Doc crossed a line with them. I think Paul Pierce would have been bought out if Doc and KG were traded and he would have followed. The thing I don't get is why Doc brought KG into all of this, and the thing I don't get is why didn't anyone report that KG wouldn't waive his no trade clause? From all reports that surfaced. It sounded as if KG wasn't dissatisfied with the move. But at the same time this isn't KG's fight or his issue. For me this is all Doc Rivers.
This story is in the middle as I write this. The end is up in the air. I believe Doc will be back, and I don't know how I feel about that yet. Doc was a great coach for this team during the Big Three era. But he hasn't changed post big three. He runs this squad as if KG and Paul are 32 and 33. Doc is the ultimate speaker, and play caller. When it comes to other things. I just don't know. I feel like Doc has destroyed this era if this story continues. You know for a fact that if Doc signs on KG comes back and Danny hangs onto Pierce for one more year. Danny has that much respect for Doc. Danny was even willing to bring back Ray for three seasons last offseason, so why would he part with Paul in his last year of his deal? Doc may have forced Danny to do something because Danny has no choice. I don't know if KG and Pierce want to play for another coach, and that's maybe a sign of loyalty? But it doesn't do us a bit of good does it? Unless Doc kept his head out of this Clipper B.S that's out there.
This has to be the biggest drama in a very long time. We thought Ray's departure was dramatic. Doc's staying or going has been impact full in many ways. The loss of his team, and the loss of fans. This has shed a negative light on the franchise, and at this point everything is speculation, so it's hard to say more than what I have already,and most of what I have said it technically all speculation. But what I have said is somewhat fact, and most of it has been because of past and present actions. Hopefully this ends soon for all of us.

Categories: Celtics Morning Joe