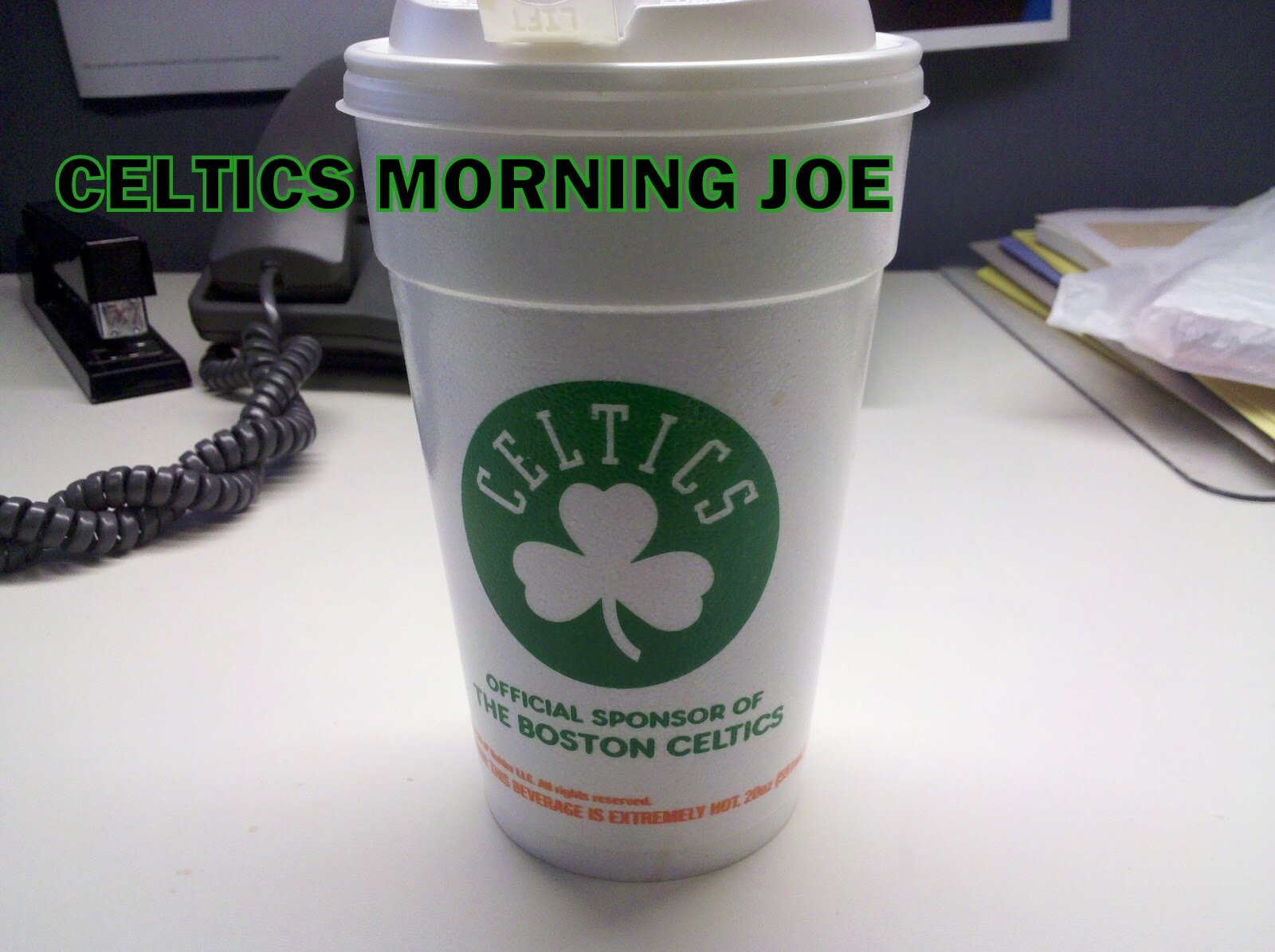 How did we get here? What's the end game? I know it's boring right now on the Celtics front, but did any of us want front row seats to the circus that has become the Celtics. Sadly, there are sides to be taken, opinions to be had. Many of us will disagree, and many of us will agree with some folks. We snailed along the never ending road,with only our footsteps to keep us company. Nothing has made sense. Doc you say a few words,  here and there, many of them I don't get.
I'm drowning in my thoughts right now, and it shouldn't be this way.

  This was ESPN's front page as I write this.

When it comes to rumors I hardly jump on them. They usually fall apart and they die quickly. This rumor has meat. When a rumor hits the front page of ESPN's NBA page. There is some truth to it, if not the entire truth. I've stayed away from this topic for a couple of days now. But now I can't hold back.
Becoming extinct in life is loyalty.Crumpling to the ground with lost dignity like a piece of paper that loses meaning. Loosing the shimmer of its novelty is loyalty in this day and age. Dying slowly in hands of reality is past loyalty that showed us all what we could look forward to. Look at today's biggest star in Lebron James. He spat in the face of loyalty.  Loyalty is where the heart is? In eternal lengths and depths.Bound in love, and sealed in courage? The heart could be selfish? Loyalty could be someone who would die for you, lie for you, or stand by your side.
Take a shot to the chest and still try to fight for you. Nobody's asking Doc to take a bullet, but why not more with basketball. 
Doc could have been fired after his 24-58 season in 2007. Many teams, owners, or GM's would have moved on. Doc was fortunate to have a GM like Ainge giving him a chance to coach a once and a lifetime team with the new 'Big Three' and Rondo. Danny believed and Doc, and he continued to do so. Of course we don't know the ins and outs of their relationship. But it seems like Doc is unhappy. If he was happy we wouldn't be at this point. Loyalty aside with Doc. I could care less about him if this is true. How can he come back, and why should we allow him back so easily as fans. Of course we don't have the say in who coaches, but we can decide to speak our minds. Loyalty is a joke these days, everyone has their own opinions on the matter. I wish I could articulate how I feel a bit more on the loyalty spectrum side of this.
All I can say is this. Why should we welcome Doc back with open arms, and why wouldn't Danny say enough? I feel like the Celtics are held hostage right now because of Doc. It seems to be like that more than it should. I feel like the biggest concern I have is the repercussions of Doc's actions. Is Rondo okay with all of this. Does Rondo take this personal? On the other side of the country is Chris Paul on the Clippers. Rondo's rival.
Deep reflections now assess the actions of Doc. Blunders from those decisions that need to be addressed. Costly wars and human losses are not literal but mental in sports. 'Regime change' through devastation?  Who answers now for those lives or careers shaken up? How can this team move on? Were not talking about a player asking for a trade. Were talking about the coach. That's a totally different ball game. That's Doc telling Rondo, Green, and Bradley to shove it. Even if it's not Doc's intention. His actions show that. I think their is no going back. As much as I love Doc. He's made a vital mistake. How can he control the damage control on this? I won't harp on my feelings about Doc's lost season in 2013. Rondo has been a victim in this. Can you tell me that Doc has made an effort in giving this team to Rondo? Please tell me if he has, because I don't see it. It has been exposed. Why can't we face it?  Those disenfranchised, did not create or cause your current dilemma. But perhaps Doc did himself.

I will finish with this. From the bottom of my heart I love Doc as Celtics coach. But I have felt for a long time now that he's a bit over it, and that he's not 100% into it. I don't want Doc if he's not engaged with this team. If he's burnt out, why would he look for anther coaching job elsewhere? He's not burnt out, but he's over Boston perhaps.

Categories: Celtics Morning Joe