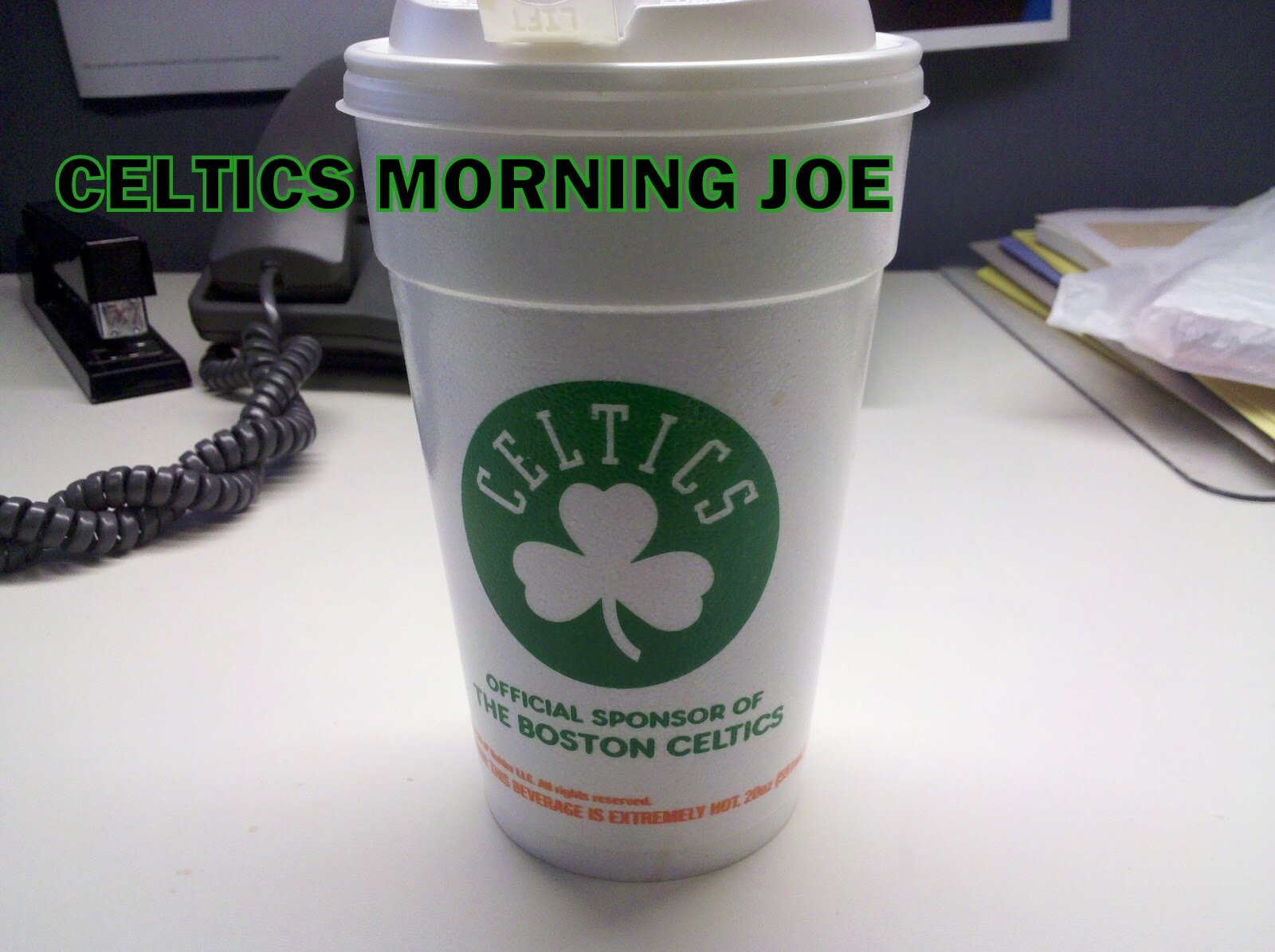 Every off season has a certain amount of uncertainty. This year seems to have the most. If it's not about Doc coming back to the bench. It's all about two future hall of fame players. That's not even the last of it. We still have two players coming back from season ending injuries with the biggest being Rondo of course. All of us here are worried about Rondo. Everything sounds good about Rondo's rehab,but until he starts playing again. I will have concerns. So what's the latest from Wyc and Steve.
As such, Celtics ownership has banded behind a familiar slogan — In Danny We Trust. Celtics managing partners Wyc Grousbeck and Steve Pagliuca held true to that philosophy during a recent interview.

Q: With all of the changes that could take place by the end of the month, is a new Celtics era about to begin?

GROUSBECK: I think there's a core in this team with a number of players under 30 who can play good basketball. So, I wouldn't say we're going into an entirely new era. Maybe there will be some changes in the roster, but those will have to wait until the end of June or early July.

PAGLIUCA: (Rajon) Rondo, (Jared) Sullinger, Jeff Green, Avery Bradley, that's who we're talking about.

Q: Pierce and Garnett are foremost in a lot of people's minds. What are the chances they come back? It sounds like, especially with Pierce, that the ball is in your court; you make the decision.

PAGLIUCA: Danny is evaluating that right now. Pierce is still a very good player. But Danny is looking at where the whole roster is, and that process in mid-June.

GROUSBECK: He's never made a habit of talking about roster moves while they are in question or before they happen. We'll figure it out when it happens.

Q: Are you privy to Kevin's thinking?

GROUSBECK: I will say that we would love to have Kevin back. It's his decision either way. I think he'll miss it once he leaves the game, as we all will. We'd just love to see him back.

Q: What do you think of Doc's situation?

GROUSBECK: We respect Doc too much to speak for him. We won a championship with him, and he's one of the primary reasons that banner is hanging. He's one of the best coaches in the world. There's nothing else you can say about that.

Q: Has Doc actually told anyone he's coming back? Danny has said that when (Rivers) says he's not coming back that he'll pay attention.

GROUSBECK: We'll let Doc and Danny keep to their private conversations, which are frequent. We're not here to speak for Doc. Danny has said (Doc is) coming back, and we're going to leave it at that.

Q: Are you at all worried this team is going to fall deep into a rebuilding phase?

GROUSBECK: Wow, that sounds appealing (laughs).

PAGLIUCA: We've rebuilt before, and we have a lot of good players on this roster. It's too early to make that call. Danny is looking at all of the options, and I'm confident he's going to pull it off again.

Q: How important a piece do you think you have in Rondo? It's been said this is becoming a point guard's league. If you're going to succeed, you need a quick playmaker.

PAGLIUCA: Rondo is obviously a special player. He's working very hard at his rehab and is coming along very well. You could see in the playoffs how important point guards are. Teams with good point guards cut down on their turnovers, and when the game slows down that position becomes very important.

GROUSBECK: Anybody who is a starting point guard on a Celtics championship team has proved his value. We expect him to be here for a long time, and I hope he will.

Q: Considering Danny has often looked into trading him, do you feel you eventually have to make a commitment to the guy?

GROUSBECK: I don't have any comment on that. We're not going to make any commitments in this discussion.

Q: When you reach the point of rebuilding the team, how well do you feel you can retool in Rondo's image? It might be a different style of play than people have seen from this team.

PAGLIUCA: We have a very good roster of players. We were crippled by injuries this year. We went into the playoffs with three of our top players out, including our star point guard. (Sullinger and Leandro Barbosa) were also very talented. With these guys out, it's tough.






They really don't answer the questions. Do you think they do? I don't, and I don't like it. I understand why they don't, but this is an ownership group that pushed Danny into a Perk deal in 2011. It was a good move in the long run, but a dumb one in the short term. They didn't answer the question about Rondo, or did they by not addressing him in detail. Pagliuca just talked about the injuries of 2013. Right now until the of  the month. All we will get is vague answers.

Categories: Celtics Morning Joe