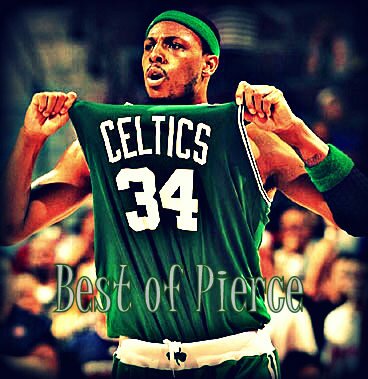 Pierce scored 46 points -- the fifth-best playoff performance in the storied franchise's history -- as the Celtics beat the defending Eastern Conference champions 120-87 in the decisive fifth game of their first-round series to advance to a second-round matchup with the Pistons. This was Paul's first epic playoff game. This made him into a  marque player in view. He won basically game seven behind 46 points He carried the Celtics.
"To feel what some of the old guys were talking about, that we've heard about. To finally be a part of it and to build our own era," Walker explained. "That's what I was celebrating."



This was not only the first playoff series win in the Paul Pierce era in Boston. It was the first series win in over ten years since Bird dawned the jersey. What I remember most from Paul's performance, was the 8 for 10 three-point shooting. Just amazing. I couldn't find any clips on Youtube. Thankfully this game is all up stairs.

Categories: Best of Pierce