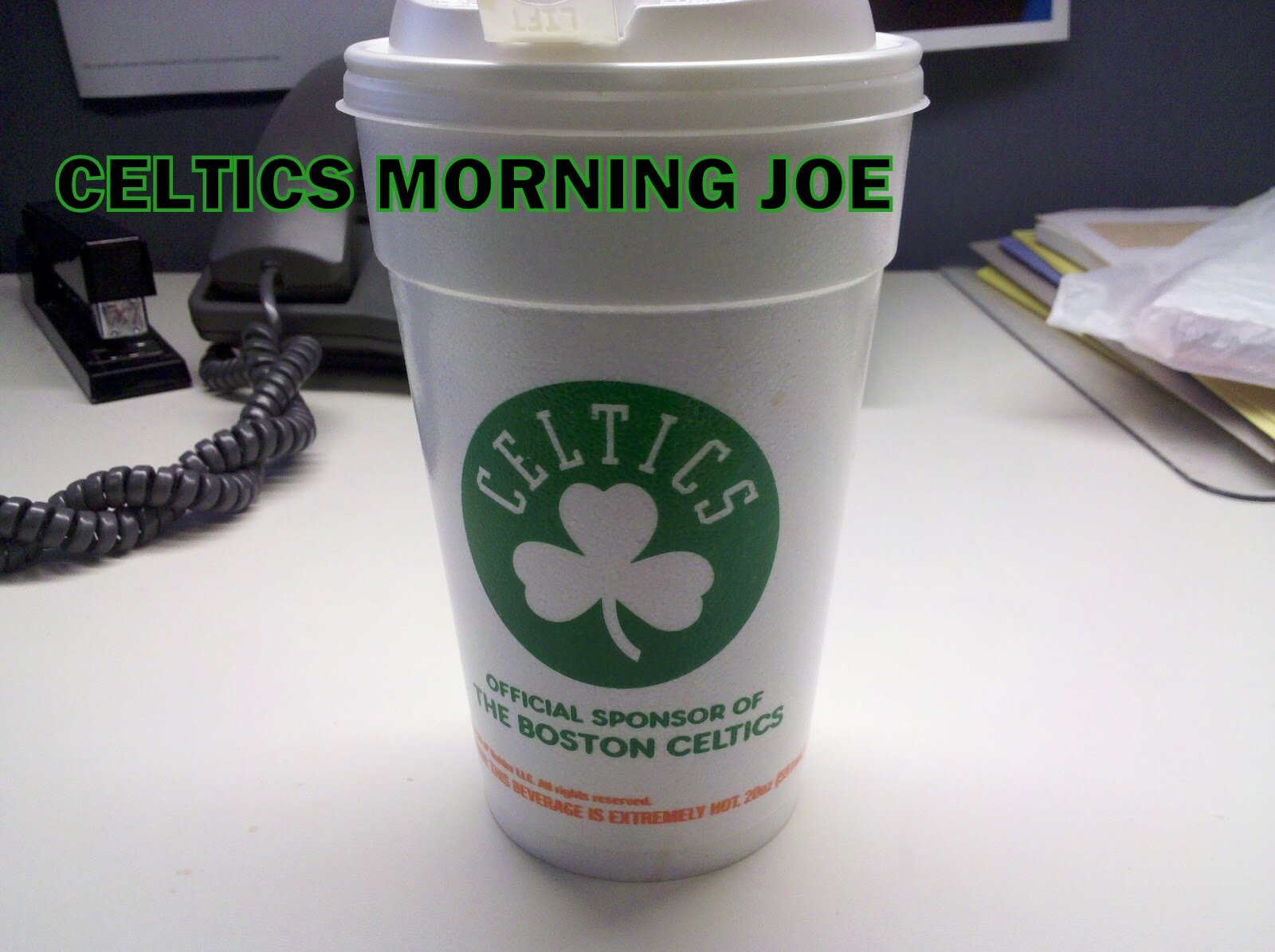 After the Celtics beat the second best team in the East on their home court it has shaken  up the Rondo talk again. Paul covered it yesterday, and I spoke about it as well. Here's Danny's comments about Rondo yesterday day on his weekly radio appearance.

On how the team has played differently without Rajon Rondo: "...Sometimes it's the fact that the players defer to the other great players. Sometimes they don't practice it because it's just so easy to get the ball to Rondo to bring up all the time instead of Avery grabbing the defensive rebound and pushing the ball up the court himself, and Rondo running on the other wing and the ball being swung to Rondo and now he's coming off the pick-and-roll. And so, I think that we're all learning from this. We're all learning that the respect of the other players is growing and they get the respect that they now deserve, as opposed to being the guys that aren't living up to their potential.
"It's just amazing that two months ago it was Jeff Green and Courtney Lee and Jason Terry that weren't playing well enough. And now all of a sudden we're 13-4 and those guys are playing great. And I think that Rondo was, like, voted a starter on the All-Star team and now it's like we're better without him. I mean, this stuff is crazy, how the trends go. I think there's a tiny bit of truth in all of it, like Rondo can adjust his game to allow other players to play a little better, move better without the ball, play more, cut harder, and shoot more, shoot his mid-range jump shot more. I think all those things, and turn the ball over less. But I think that we have a much better chance of beating Miami in a playoff series with Rajon Rondo."
At first I was thinking that Danny was going to turn on Rondo. Ainge had valid points. But his case rested when he said. "But I think that we have a much better chance of beating Miami in a playoff series with Rajon Rondo."
On what Rondo has learned from watching the team since his injury: "Well, so let me clarify something else, too, that we're missing out on. And that is, last year we were stinking up the place in the first half of the year, and with Rondo -- who was a big part of it -- we went on a great stretch for the second half of the year. And the year before the same thing happened. We were playing terrible basketball, 27-27. We get to the playoffs and we play the best basketball of the KG, Paul Pierce, Ray Allen era, and Rondo was a huge part of that. So, you can't just, statistically, say, 'Hey, we're better now because we don't have Rondo.' This has happened every year. I think KG's playing better, I think Paul's playing better as his health is coming around, I think Jeff is getting back from the injury and getting more comfortable and feeling more a part of the team.
"I told (Celtics radio analyst Cedric Maxwell earlier in the season), 'This is not our team. We will be better.' And I said that because we were 21st in defense at the time. I was not worried about defense and I never am. I'm more worried offense, because that's been our Achilles heel for five years. And so, I think that our defense now is fifth in the NBA, going up from 21st at that time. And we're doing it in different ways. We don't have great individual defenders except for KG and Avery, but we have a lot of guys who are smart and clever and we've implemented a zone and a switching man-to-man, and it's helped us through this stretch."
I think we covered most of this with comments by rcraig617, and Paul's post. This comment is from rcraig617 yesterday.

"I keep on saying this but i believe with or without rondo this team wasn't going to peak until the second half of the season. Earlier in the year green and wilcox still where getting their legs under them. Paul was struggling and bradley just came back from his injury so he wasn't as good as he is now a month ago. Also bass was and still is in a season long slump if we had rondo i still believe green and bradley would be doing what they're doing now."
My conclusion to the recent Rondo talk. The Celtics would have found their groove with Rondo. Bradley was coming back. Green was still finding his legs. Paul was hurting. I also believe the team thought Rondo would save the day alone, and the Miami game with Rondo have given the C's confidence, and without him against Miami it gave this team something to build off. What I also get from this is that Rondo needs to change his game a bit, or more than a bit. He can still be who he is, but he's got a young core now, and he needs to build off of them. I also think the defense has played apart of it all. Believe it or not the Celtics were coming around on defense with Rondo still active. Now it's setting them apart from others in the East.
I believe the Celtics would have beaten the Heat with Rondo. Without him, the Celtics have an odd chance to beat them. It will take some great performances. The way the Heat are playing right now with a 16 game winning streak. It looks like nobody can beat them. I think I'll leave the rest up to you guys to debate.
Categories: None