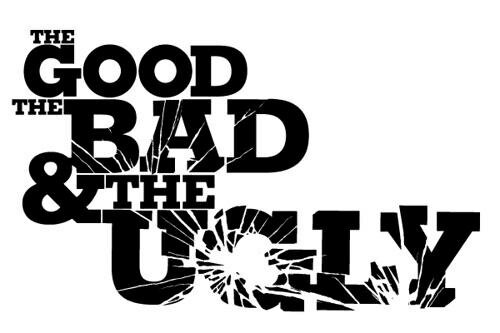 The Good
Boston's passing setting standards
Passing the ball has been an art form in Boston for the past five seasons. That role was filled by Rondo, but now the Celtics are full of mini Rondo's. The Celtics had 34 dimes in Philly Tuesday night.  Pierce had a team high 7 assists, Terry had 6, and Green plus Bradley had 5 apiece. The Celtics have adopted ball movement without a real point guard. If this continues the Celtics may continue their push without Rondo with flawless offensive execution.
Green continues to lead bench
Green had another solid game in 28 minutes of work. He finished with 16 points, 5 assists, and 4 rebounds. I think those numbers have been automatic for Green, and I still want Green around 34-35 minutes a night. Also Jordan Crawford broke out of his early game slump of 1-of-4. He ended with 12 points, and his dazzling plays showed us how unique his shot making abilities are. The Celtics bench finished with 41 points with Wilcox adding 4 points, and Terry with 9 points.
Rested vets get grease on the wheels
KG, and Pierce added 18 points apiece. Pierce played 30 minutes, and KG 28 minutes. Perfection Doc. Pierce, and KG combined for 15-of-27 shooting. They combined for 17 rebound, and 8 assists. This team is finally playing like the Spurs with a blend of veterans, and youth. Can they sustain this roll. That's the 1 million dollar question.
The Bad
Where is Bass?
Bass has been a lucky player in Boston. He became a starting player on this roster by default twice. Last season it was because Jermaine O'neal was sidelined for the rest of the season. This year Sully went down, and Bass stepped into the starting role once again. Bass had 5 points, and 4 rebounds in 25 minutes. Because of his poor play this season the Celtics were unable to unload him for a big guy who could rebound, and play better defense. Green has stepped into his role of power forward late in games, and that works because Pierce is beast on the glass. If we are stuck with Bass this season. Hopefully he can increase his offense, and rebounding in some capacity.
The Ugly
Points in the paint, and offensive rebounding
Wow the Celtics allowed 64 points in the paint without Bynum in uniform. Young, and Hawes had a combined total of 11 offensive rebounds. The 76ers had 19 offensive rebounds, and that's the one stat I continue to worry about it. It ties into Bass being small, and not very athletic. He doesn't have a long wing span, and that means a lot. The Heat will win a seven game series every time without protecting the offensive glass. With the offensive rebounds the 76ers had an unacceptable 64 points in the paint.
Turning the ball over kills
The Celtics had 22 turnovers, and they were lazy passes. The 76ers stayed in the game because of those turnovers. The old guys had 11 of Boston's 22 turnovers. Wake up vets.

Categories: The Good, the Bad, and the Ugly