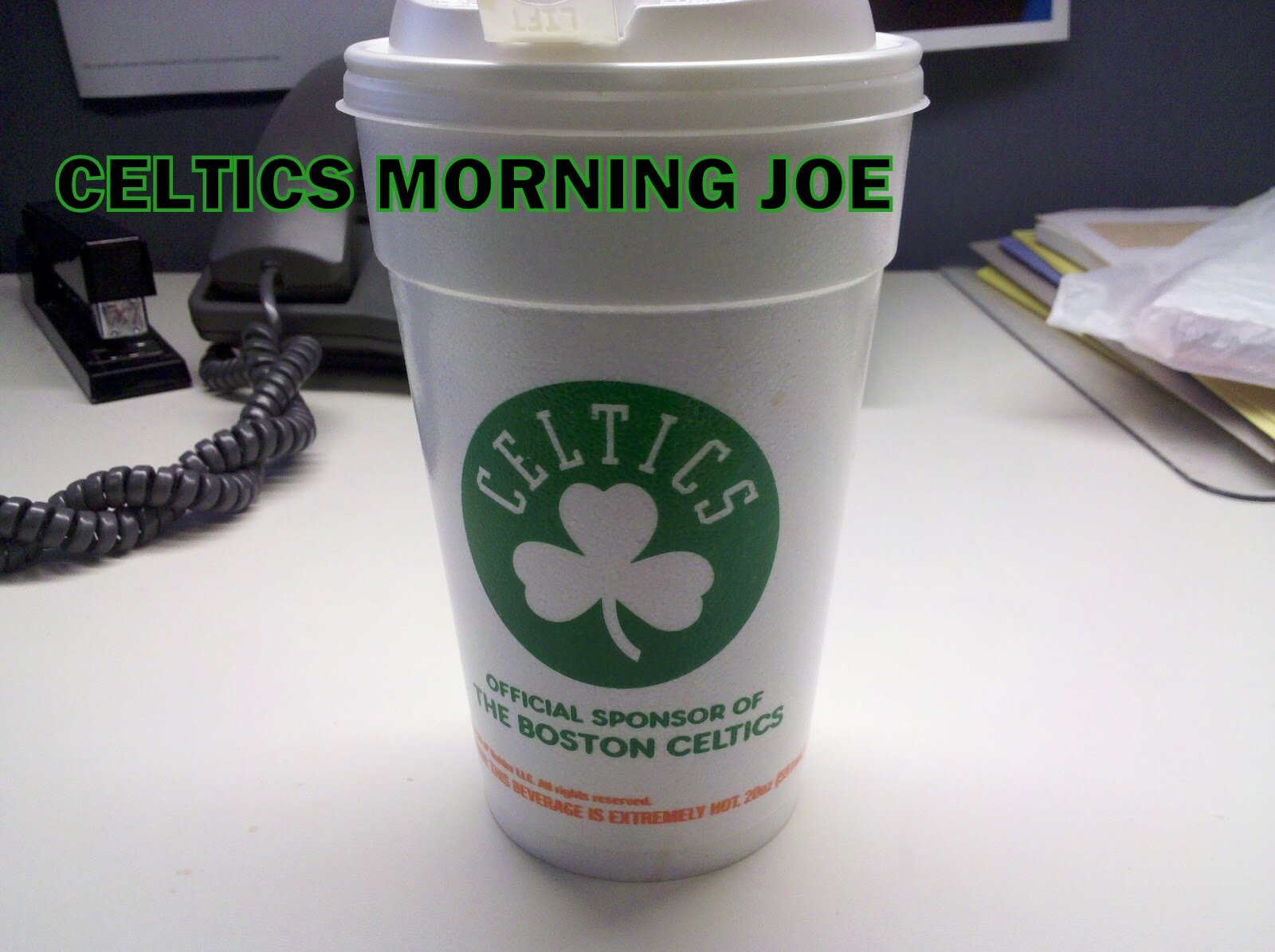 The Celtics 1-2 punch has been KG, and Pierce. Especially with Rondo out for the season. Last night was the first night that I could recall that Green, and Pierce worked well off each other. Paul scored 18 at the half(26 points for the game), and Green scored most of his 18 points in the second. The Celtics got a solid balance from both, and it's something that needs to happen in the playoffs.
"I wanted to come out and be aggressive, go to the basket," Pierce said. "It was very disappointing watching the last game against Golden State, how we played. Coach [Doc Rivers] said they were the aggressor the whole night, they pushed us, we didn't push back. So I wanted to come out and try to set the tone offensively, be really aggressive in going to the basket, taking the shots that were there, and try to bring a physical presence to the game, and that's what I tried to do."
When Pierce makes an effort to take the ball to the basket it's usually a good night for him, and the Celtics. He only made one three last night, and he scored 7 of his 26 points from the line. Paul was 7-of-11 from the foul line. It was apparent that Pierce looked fresh after the three days off. Paul after the game said it's nice to have games like this when battling with his neck.
"He's not hurt, he's fooling ya'll," Courtney Lee joked.
I've said it before, and I'll say it again. Jeff Green needs to fill in for Rondo. Green has risen from the early part of the season when he was inconsistent. At this point we seem to get 16-20 points every night, and we also get defense from Green. His defense game has improved from when he came to Boston, or maybe it was there the entire time, but it finally kicked in the Celtics system. In the third Green took a hard fall, and it was dead silent in the Garden. It was a moment that made us all put our heads down.

"I didn't hurt myself, I was tired, so I wanted to lay there a little bit, catch my breath," Green deadpanned after Friday's 94-86 triumph over the Golden State Warriors.
"It did, it kind of woke me up a bit," said Green. "It kind of got my shot to start falling. I'm happy I fell."
Green had a mini run after his fall, and was a wake up call that fired  up the Celtics.
"I thought Jeff struggled [early] and it was almost after he went down that he came back in and played really well," said Rivers. "I thought he kind of got it going. In his defense, offensively, I thought our spacing was poor in the first half. Every time, there were no driving lanes for him, and we were small. And when you're small, you should have a lot of driving lanes."
When those lanes opened in the second half, Green took advantage. Even if it resulted in one hard spill that he'll likely feel when he rolls out of bed Saturday morning, he played coy on what actually happened.
"My whole body hit," said Green. "Whatever hurts in the morning, I guess, that's what I fell on."
After carrying the offense in the first half, Paul Pierce liked what Green did late in the game.
"He was awesome tonight; he really carried us that fourth quarter, took it upon himself to be aggressive," said Pierce. "He's coming into his own, after a slow start, which you can expect. It's tough when you take a year off from basketball and try to get back in the game, but I think, since January, he's just been phenomenal, very consistent doing what we ask on both ends of the court, and he's getting better and better as time goes on."
Doc's best coaching decision besides the zone defense was allowing Green to play the 4th, and sitting Bass. Both guys played 27 minutes, but I feel like Green should get 35 minutes a night or close to that number. The Celtics need the scoring punch of Green, and Pierce to endure a long run. Especially if KG has bad scoring nights like he did last night. Kevin was 2-of-10 for 7 points. So the Celtics need some kind of scoring punch every night. The offense dried up in the third, and Green took over with timely Paul Pierce scoring.

Categories: None