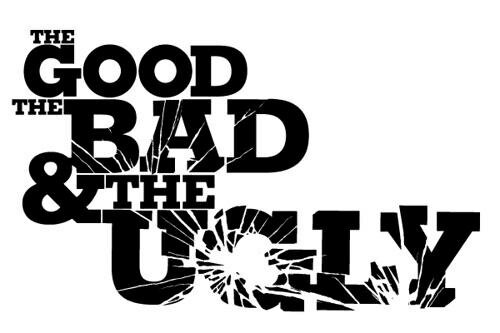 The Good
The preseason MVP was Jeff Green. Fans were on the defense about Green's hefty contract. But it looks like he may just earn that contract. He's becoming the x-factor that the Celtics need, and he's aggressive now. He was very timid, and his performance was lackluster during his first 20-30 games in Boston. It was a number of things that threw Jeff off his game. He was surrounded by three future Hall of Fame players, and he was in a new system. 
Green as you know went through a life changing event. And now he seems fearless.Another fearless guy on the Celtics has been 6th man specialist Jason Terry. He's been hot from three-point shooting 70% off of 18-of-26 that's insane. Ray Allen who? Terry has been on a role, and I hope it lasts.
Rondo's jumper, and foul shooting has improved, and some of the numbers show it. His free throw shooting percentage is 77% for the preseason. Rondo's leadership showed in peaks, and valleys this preseason. I'm no thrilled with 3.8 turnovers per game in only 30 minutes played a night. That's not the Rondo I know, and I don't want to know. A lot of those turnovers came from learning what his new teammates like.
The Celtics have been one of the worst rebounding teams in the NBA for the past few seasons. In the preseason they showed signs of improvement. They averaged 42 rebounds a game, and they held their opponents to 39 rebounds. Last season they averaged 38 rebounds, and they gave up 43 a game. So the signs are there.
Sullinger averaged 10.9 points and 7.0 rebounds in 26.1 minutes over the eight-game exhibition schedule, bouncing in and out of the starting lineup because of Doc testing which starting unit he liked best. He shot  56.1 percent from the field, and proved to be a reliable free throw shooter, knocking down 84.6%.
And though the stats are a bit fluffed.  The best thing was his comfort level on the court, and his ability to pick up the Celtics' system. He played alongside the likes of Kevin Garnett and Paul Pierce, rarely missing a beat as they worked together, executing looks on offense, and securing stops on defense.Rondo, and Sully also showed some great things out there.

 The team has shown their a work in progress. Nothing is wrong with that. When you bring Jason Terry in, and Jeff Green has returned. Those two guys alone will mix up the chemistry. But the two guys have mixed in quite well. Maybe what this team needs is just a real game.
The Bad
The injury bug has limited Wilcox (hasn't played a game), and Darko who started off strong in the preseason. Every team faces health issues, and so far the Celtics lose two bigs, and thankfully the Celtics have a ton of insurance when it comes to back up big men. Sullinger has provided so much, that wasn't really expected, but he's been big time for the Celtics. 
The Ugly
The turnovers are making the Celtics look bad on the offensive end. They averaged 14.8 last season, and so far in the preseason they've averaged 19.1 a game. That number won't last, but it's still something to keep an eye on.
The Celtics defense hasn't been great, but to be fair KG only played around 17 minutes a game in the preseason. Plus Doc played the third string in the 4th quarter. So the stats on the defensive end may not be accurate to scope what the Celtics do. Even if the stats are not accurate, or even not to par. You can see with your naked eye that the Celtics are missing defensive assignments. This teams makeup is defense, and I expect them to turn it around.

Categories: The Good, the Bad, and the Ugly