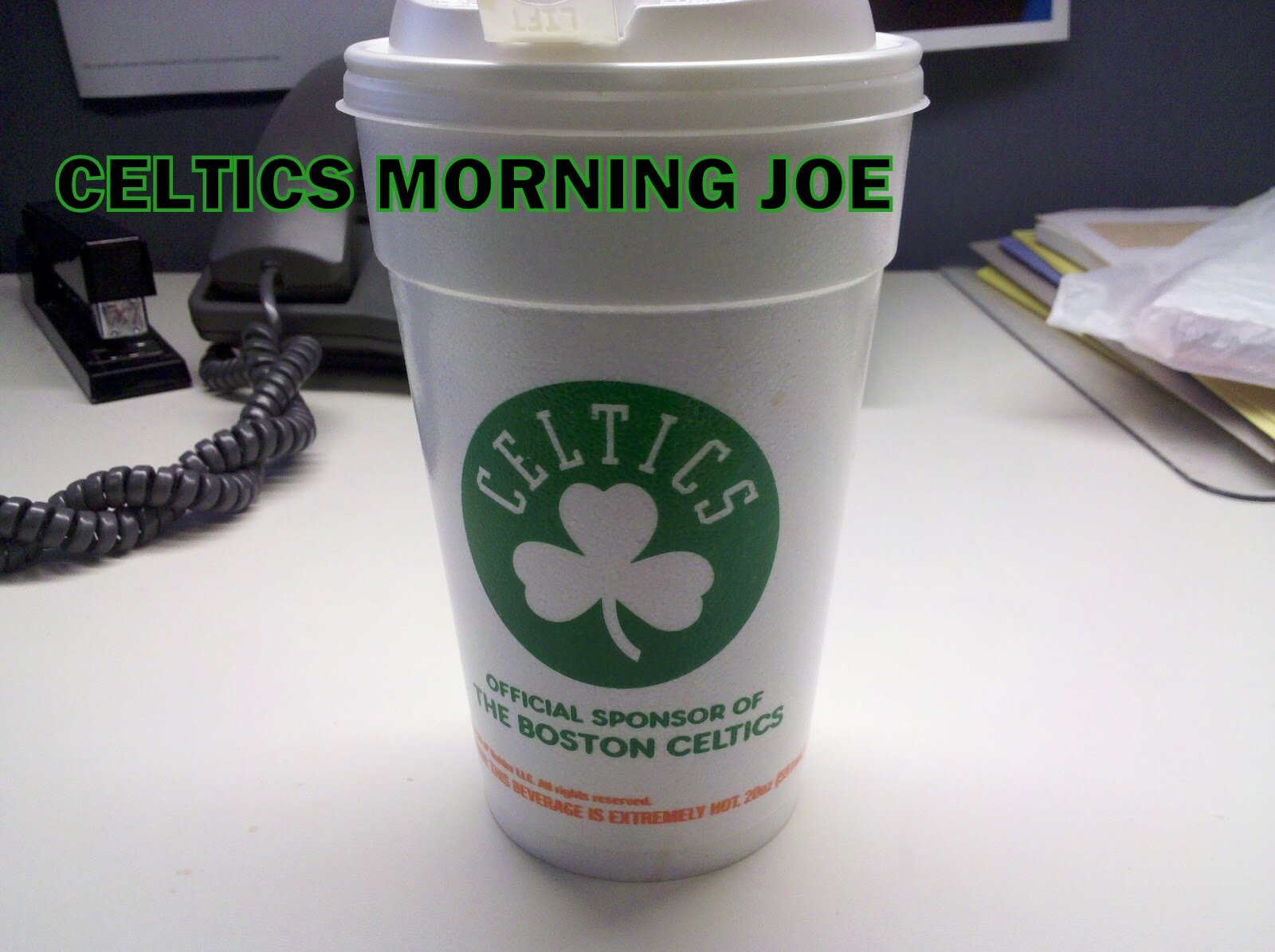 You could see it before, if you looked closely. Terry has a certain energy that channels KG. If you consider Jason Terry Ray's replacement than personality wise their opposites. It would make for a good 70's sitcom maybe, but instead it will make for good TV when the two teams play during the season.
"With me, I guess you'll call it just a little turned up, a little bit more," Terry said Thursday at the headquarters of one of his sponsors, Reebok. "Ray's personality, his demeanor, he's real calm, he's always laidback. Me, I'm like KG. I'm going to play to the crowd, and I'm going to bring that enthusiasm, that passion, and you're going to be able to see it every night."
I personally liked Ray's demeanor, but I don't mind Terry's at all. Maybe will have a team doing pushups after being dropped to the ground. Terry has the perfect energy for a guy coming off the bench. Having KG starting,and than Terry coming off the bench. The energy will go through both units.
"I have been watching film and watching Ray Allen, the way he maneuvers and works off screens," Terry said, noting that one of his goals this offseason has been to become a better jump shooter while curling off of said screens.
"I believe in [Celtics head coach] Doc [Rivers]' system. He'll have me do some of those things, so curling the three, that's a tough shot, it's off balance. And that's just one that I will add."
"That's my time of the game. Obviously your team is counting on you, your fans are counting on you to bring home that victory, whether it's an assist to win it, whether it's a shot to seal the game, or a free throw to win the game, it's what I do," Terry explained. "That's my time. And the reason why I'm confident in those situations is because of the work I put in. It's like repetition for me. It's second nature."
I love the fact that Terry is already watching film. That tattoo won't be in vain. He's taking this quest serious. Terry seems to get it. I strongly feel the Celtics upgraded with Terry. Sometimes teams move in different directions. Terry fits in better with Rondo I believe. Terry can be clutch like Allen as well. Good times are ahead in the Terry era.

Categories: Celtics Morning Joe