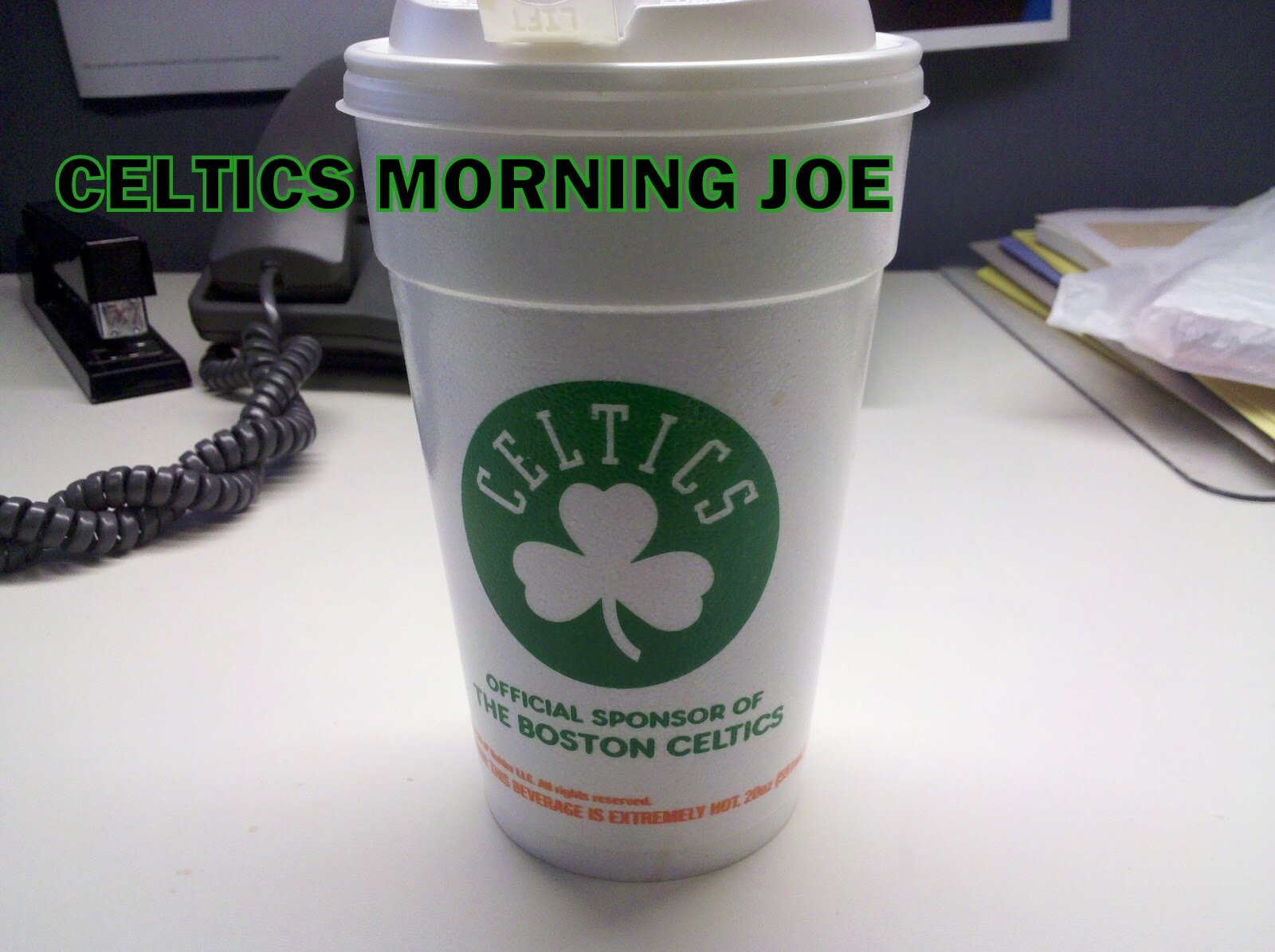 If the basketball gods go by records the Celtics are not sending anyone to the all-star game. If they go by pure stats, the Celtics won't send anyone to Orlando. Is that a bad thing this year? Does all-star voting even make sense? Should the Knicks have anyone in the starting unit? Something is wrong with the system when injured players make the team, or when players have bad seasons. We know the voting is all wrong. But I still love watching the game. With the rough start this season do the Celtics send anyone to the big game? I really do see no Celtic making it this season. For the past four seasons the Celtics have sent at least three Celtics to the game. If you had one Celtic to send who would you send? I really can't make my mind up. If Rondo wasn't hurt I would say he was the likely choice. Now I think it would be Pierce. Maybe the Celtics missing the game isn't a bad thing at all. It's good for rest, and for  payback.
Have a second cup of Joe:
Things have changed since the Celtics, and Knicks locked up on Christmas. The Celtics are rising, and the Knicks are fading. People, fans,media, all said the Knicks would own the Celtics this season. In the first meeting maybe, but overall no way.
"They beat us in a tight one at the start of the business," said the Celtics center. "We're in a different place right now mentally. They're having a bit of a struggle right now with the way they're playing. There's going to be a surge of excitement as we each try to will ourselves to a win. We feel that if we play the right way again we can beat anybody. We can beat a tough team like New York."
But New York, too, may be a different team, over and above the fact the Knicks are 2-8 in their last 10 games.
"Atlantic Division rival, a team that's getting 'Melo back," Paul Pierce [stats] said of Carmelo Anthony's return from ankle trouble. "Maybe Baron (Davis) will play. You can't take anyone for granted. We just want to keep building on this home stand, and try to build up as many wins as we can before we head out on the road."
The story is different going into this game. Pierce is playing, but is Rondo? I can't wait to see how the Knicks react to Bardley, and the newly in shape KG.

Categories: None