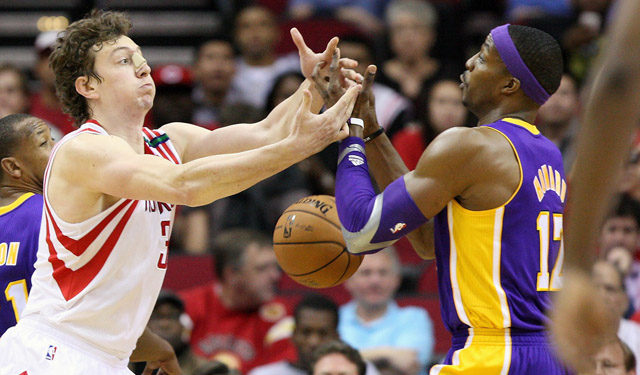 I was not on board for the Asik deal, although towards the end I was trying to warm up to the idea. So, I was thrilled when the story broke that the deal was dead. Honestly this deal isn't dead by any means. The trade deadline is February 20th. The Rockets will deal Asik, they just want the best offer, and that may come later from a different team, or maybe the Celtics will cave, if they really want the center.
Let's take a look at Asik's career. Listen, I'm not a guy who looks at stats, and then determines how good a player is, but Asik statistically had one good year, and that was last season when he averaged a double-double.

Is this a player worth 10 million a season for the next two years? He's 27, and maybe he'll improve. But I don't think we trade a draft pick, and two players who add depth to the Celtics. I know the Celtics are desperate for a center, but I don't see Asik as the savior, or the future. Asik got a lot of love out there from other bloggers. I just haven't sipped the Kool-Aid, even if he's known to be a good rim protector.
The Celtics are overachievers, or at least in the eyes of everyone else. I agree that they have overachieved, but I'm not mad at all that they have.

Categories: None