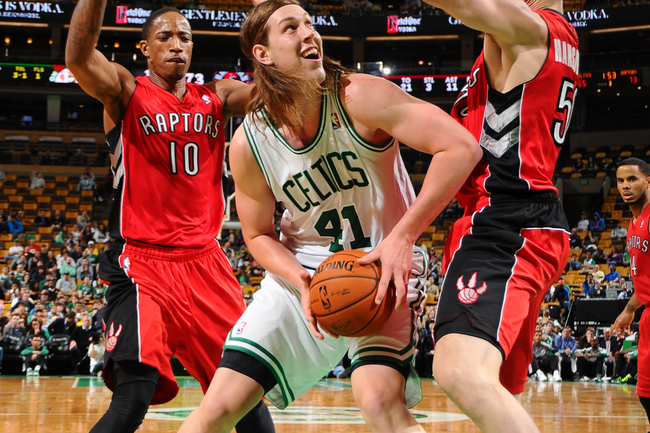 The good news is that this doesn't sound serious. Usually when you pass on a MRI all is good. After Stevens made the move of starting Kelly and Sully it's his a snag with the Kelly injury.
Olynyk suffered a sprained right ankle in the first half when he got tangled with a Pacers player while chasing a rebound. Olynyk initially tried to walk off the pain, but soon retreated to the locker room with trainer Ed Lacerte and team physician Dr. Brian McKeon. He did not return.

Olynyk met with reporters after the game, and when asked about the injury, he offered, "Sprained it, I guess. I don't know if I stepped on his foot or something, but I just sprained it."

Will he play on Saturday in Atlanta?

"We'll see," said Olynyk. "Only time will tell, really."

Olynyk said he didn't think an MRI would be necessary. "Hopefully it doesn't go there," he said.

Pressed on whether it's a low- or high-ankle sprain, he laughed and noted, "I don't know enough about injuries to tell you that. I think it's a mid-sprain, to be safe."

One thing Dr. Olynyk does know is what it is like to battle through a sprain.

"Everyone has sprained their ankle that has played the game of basketball," said Olynyk. "Some of them are lighter, some are more intense. I wouldn't say it's an intense intense one, where you're going to be out a month or so with no damage done."
Categories: None