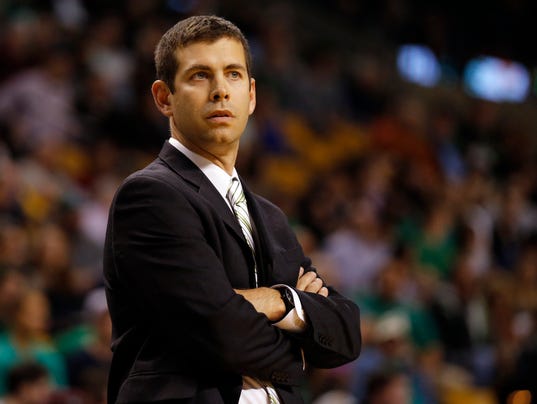 Here is part of my post over at Celtics Life on Brad Stevens.

Although acknowledging that failure at times is inevitable and necessary for personal growth. It's never easy , but it's apart of who some of the all-time greats are in the NBA. Success can feel like the sum of small efforts repeated day in and day out with the attempt for perfection.

When it's all said and done you're not judged by the number of times you fail but by the number of times you succeed. Isn't that the case with this Brad Stevens story, and so many other stories? Does anyone care about Jordan losing to the Pistons? Does anyone care about Lebron choking year after year? Once you win, or maximize your talents all is forgotten when you fail.

Jackie MacMullan ESPN Boston
"Everyone says, 'Oh, Brad was destined for coaching,'" Burch said. "Honestly, it's not one of the top 10 things I thought he'd do. It's easy, in hindsight, to glamorize everything he went through.

"But it wasn't fun what happened to us at DePauw."

It certainly wasn't storybook.

The coach of the Boston Celtics wasn't a star, or "a coach on the floor," or a numbers savant. He was a reserve who averaged 5.4 points a game in his final college season, who struggled (and ultimately succeeded) in coming to grips with a reduced role.

"People want me to say Brad came to us with a basketball in one hand and a calculator in the other," said DePauw coach Bill Fenlon. "Honestly, he was just a kid trying to find his way."
Categories: None