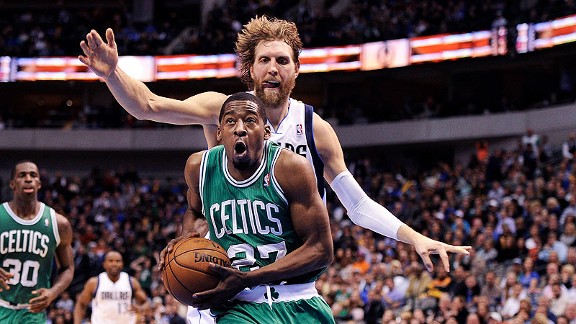 If you asked me before the season started if Jordan Crawford would play a key role in the Celtics success. I would have laughed until I cried, or I would have just cried knowing that Crawford would play a key role with the Celtics. The Celtics are winners of 4 in a row, and Crawford plays a big role in all of that. The Celtics are 4-0 since Crawford was inserted into the starting lineup, and Stevens has pulled the right strings this year. 
This team has found something, and it seems like they've found confidence. 



He spoke with CSNNE's Abby Chin after the win about how he was finding success on the court.

"Just trying to attack, and when my teammates are open, just find them," Crawford said. "Make the defense keep guessing."

So what's the secret to recent success?

"I think everybody is playing with confidence right now," Crawford said. "Coach is doing a good job of getting us in our spots. Coming out with a defensive mindset and just playing good basketball."



Jordan isn't a real point guard, but he's show a new side to his game. He dished out 10 assists Monday against the Magic, with some sick dishes, like this one.





Crawford's role will likely change once Rondo comes back, but at least we know he's able to play point guard. Jordan has shown other teams that he has value with one-year to go on his deal. Worth a little over 2 million. Crawford has surprised me, and I don't know if it will continue, but for now. The numbers are below.

Categories: None