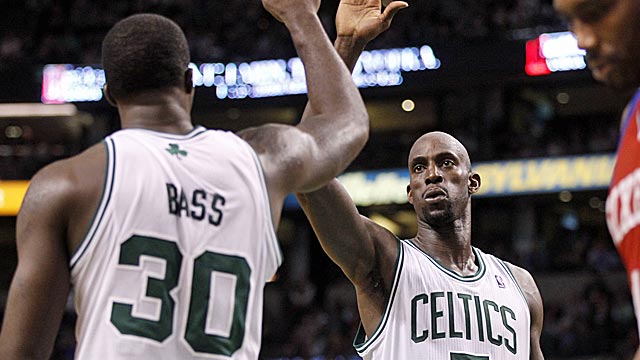 Brandon Bass scored 9 4th quarter points, and the Celtics survived the Jazz's come from behind attempt. Bass finished with 20 points, but another factor from Wednesday's game is that Bass could be the Celtics closer.

This is still Rajon Rondo's team, but Rondo's influence will continue to be limited somewhat until he returns from his torn right ACL injury suffered in January.

Gerald Wallace seemed ready to fall into that role as a primary leader, but with him coming off the bench now - something he has rarely done since his early days in Sacramento - leadership with the first group is somewhat uncertain.

That is, until Bass asserts himself in that role which he appears ready and willing to do now.

"That's what I want to be able to bring to the table every night," Bass said. "Whatever we need; if it's defense and stopping a player, if it's trying to get all the rebounds, if it's scoring, that's what I want to bring to the table every night."

And now he's getting an opportunity to do that in the closing moments of games, something that didn't always happen under former coach Doc Rivers.

"I live for that," Bass said of playing big minutes in the fourth quarter. "That's what it's about, being in a game during crunch time and able to get your team a win."

But as much as Bass wants to be "that" guy, it can only work if he has the confidence of his teammates.

Yup, he's got that covered too.

"He's one of our leaders, one of our vets," said rookie guard Phil Pressey. "Guys look to him when we need a bucket as well as a stop. He's always talking, both in the huddle and he's been there, done that. We expect that from him. It's not a surprise to us; we expect him to do that every night."
This is Rondo's team, but Bass is playing some of his best basketball. Bass is the second leading scorer on the Celtics with a little over 13 a night. Rondo will need a Bass like player, so why not Bass, and if all else fails. Bass has increased his trade value by his outstanding play. Bass to me has the most steady game on the roster, but I just don't know if he's a long term solution.
Categories: None