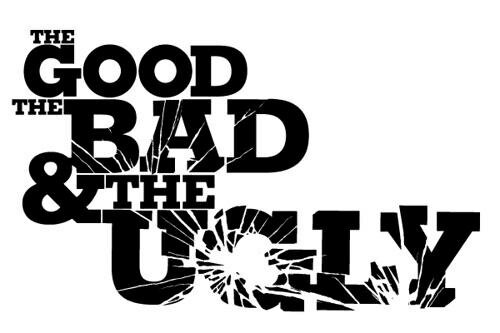 The Good
Jeff Green emerged out of the ashes of the preseason. He was lost, and looked like a player that was just coming to play for the hell of it. During the Toronto game you could see a switch go off, and I don't know if that switch will stay on, but he showed us that he's a legit scorer again. I was worried, and his ability to drive to the basket was the star of the show. Behind his aggressive mindset, he went to the free throw line 9 times. Jeff finished with 25 points, and 8-of-16 from the field. I hope the switch is up in Boston Friday.
Brandon Bass was steady, and efficient on the offensive end. The only negative thing I have to call out is the two rebounds. Otherwise Bass tied Humphries with a team best +12 on the night. Bass made 6-of-7 for 17 points. Bass started out of the gates kind of slow, but he remained focus, and it showed Wednesday. Just like Green, will the switch remain up Friday?
Vitor Faverani had a good first half, but sadly he couldn't play the same way in the second half. He had 13 points in the first half, and after that he was unable to put up anymore points. Vitor was -17 on the night, and I think his second half may hurt his chances when Sully comes back. 
The Bad
Courtney Lee is who he is. I didn't expect something amazing out of him, but his -16 was the only number I needed when I looked at the tale of the tape. Jordan Crawford out played Lee with 7 points and a solid -2 compared to Lee's -16 while on the floor.
Kelly Olynyk looked like a rookie, and maybe the stage was to hard for him. He was playing in front of his parents, and his home country of Canada. Kelly had a team low -19 while on the court, and his points came unnoticed. All I can say is buck up kid, and just go at it Friday night.
Okay, my first complaint on the coach. I was a little concerned with some of the sub patterns. The one decisoion that I didn't get. Was why did Bass and Green sit so long in the 4th quarter? They were playing so well together, and I get they need rest, but putting them back in with under five minutes to go isn't a good choice. The Celtics struggled to score at that point and time.

The Ugly
My biggest issue from Wednesday night? The 22 turnovers cost the C'sthe game, and if they can't take care of the ball with Rondo out. Well, it makes sense.Like I said this was a morale victory, and those don't count unfortunately. I will also bring up again the boards, losing 48-33 is down right ugly.

Categories: The Good, the Bad, and the Ugly