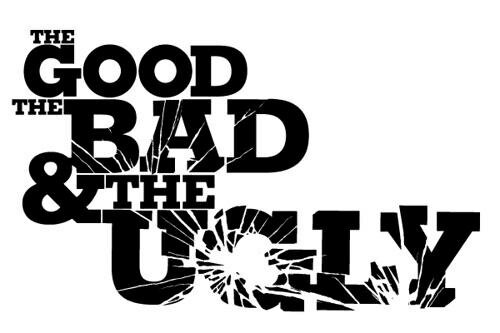 The Good
Gerald Wallace has been vocal, and outstanding on the court so far. He's called out teammates, and he's become the Celtics leader in Rondo's absence. I think the contract that we all feared has been something in the back of our minds. The three year deal, that gives Wallace 10 million per season could be a non issue if Ainge is able to build through the upcoming draft, or by figuring out how to add another star next summer, by either using the 10.3 million trade exception that came with the Nets deal. Ainge has until July 12th to use the trade exception. Danny could also use the 17million in cap space to either sign a big free agent, which is unlikely, but maybe Ainge could work on a trade, so perhaps he can take on a big contract star.Ainge would get the space because of Kris Humphries (12 Million) contract expiring, and by waiving Keith Bogans (5 Million).


Wallace has posted some good numbers, leading the Celtics in scoring in a few games. Including a team-high against the Raptors. He posted 16 points off of 6-of-10 shooting. Wallace posted 10.8 points per game in 6 games,and that's on limited minutes. Gerald Wallace is not a star, but he has a guy that brings intangibles. Wallace has out played Jeff Green so far, and if Green had the same passion, and mentality as Wallace. I would be talking about him right now. Wallace may not finish out his contract,but his impact has set the tone for the here and now. It's in Wallace's best interest to play at his best. He will either help the Celtics through a rebuild, and by winning a few more games then they should.Another reason why he should play at his best is to gain interest from  a contending team may want to take a chance on him.
Avery Bradley has shown improvement with his jumper, not drastically, but enough to notice a change. Bradley has controlled the ball better than expected. He's turned the ball over 16 times in games, giving him an average of 2 turnovers a game, which is higher than his season average of 1.4 last season. Bradley also didn't have the pressure of running the offense like he does now, or until Rondo returns. Bradley has been the All-NBA defensive player, as expected. It hasn't resulted in KG-like culture change, but Bradley knows when to pick his poison. In the past Bradley was over aggressive, and it caused Bradley to get in foul trouble. Avery is playing for a new contract this season, and it may be an odd year for Bradley. For the first month or so, he'll be taking Rondo's job. Once Rondo returns Bradley will assume the role as shooting guard.
I know Bradley is a defensive gem, but what if he can't progress as a player who can score the basketball. Will he be the next Tony Allen, with a better jumper, and just a flat out better scorer? He could be Danny's second chance to keep a defensive minded shooting guard. Avery is 22, and he has room to improve, and I don't this contract is Bradley's big contract. He's worth 5 million a season, and I don't think Danny will over pay Bradley. I think Bradley has shown some maturity this year, but will we see results.
The rookies have shown promise. Olynyk has put up solid numbers, but with that being said, he's not ready for the starting unit,but he should earn playing time every game. As for Pressey, he's been a good little point guard, and for the first time Rondo has someone who can back him up, and someone he can groom. I see both players earning minutes. Kelly's best game in my opion was his 15 point performance in a 111-81 win over New York. Kelly has also shown that he's a good passing forward. Pressey has shown that he can run the point well, and his best game was against the Knicks also when he put up 13 points and 7 assists. I feel good with the two rookies, and maybe they'll stay, or maybe they'll be used as assets.

The Bad
The Celtics don't have a guy that can go out there and give you 20 points a night every night. Please don't kid yourself, Jeff Green hasn't even posted 20 so far in 8 preseason games. Don't tell me it's the preseason, and thats why he hasn't put up more. If Chris Paul can post 40 points, and Durant, Rose, and other stars can put up a few 20 plus point games in the preseason. Then Green should have been able to do so. Those are superstar players, and Green is not, but Jeff is the star until Rondo returns. Brad Stevens offense didn't scream college ball to me, and I actually don't know what his offense is. I know he's a fan of the three ball. I'm a bit worried about the offensive scheme. For the sake of it all, it's hard to fully say anything that bad when it's the preseason.
The Ugly
This team only won 2 preseason games, but they also played with a lot of heart, and they had a fighting spirit in most games. We know this team isn't contending, and we know the only star player is sidelined until winter. This team is tanking, but not on purpose, they will try to win, and this year is about finding an identity of some kind. It will be ugly, and it's going to hit us at some point, if it already hasn't happened for you. This team is going to play awful. It will be an ugly year.
If I have to pick on a player it's Jeff Green. He's shown that he's not a guy that can make players better, and that worries me, especially if Danny decides to stick with him. This is Green's time, and I think he's been giving us all lip service, and I hate it. Maybe it's us expecting too much from him. Another issue is that Jeff Green is a great tease. He's been the best player on the court at times. The Heat game from last season, and other games as well, and some clutch play from Green last year. Jeff Green has been the ugliest thing so far.

Categories: The Good, the Bad, and the Ugly