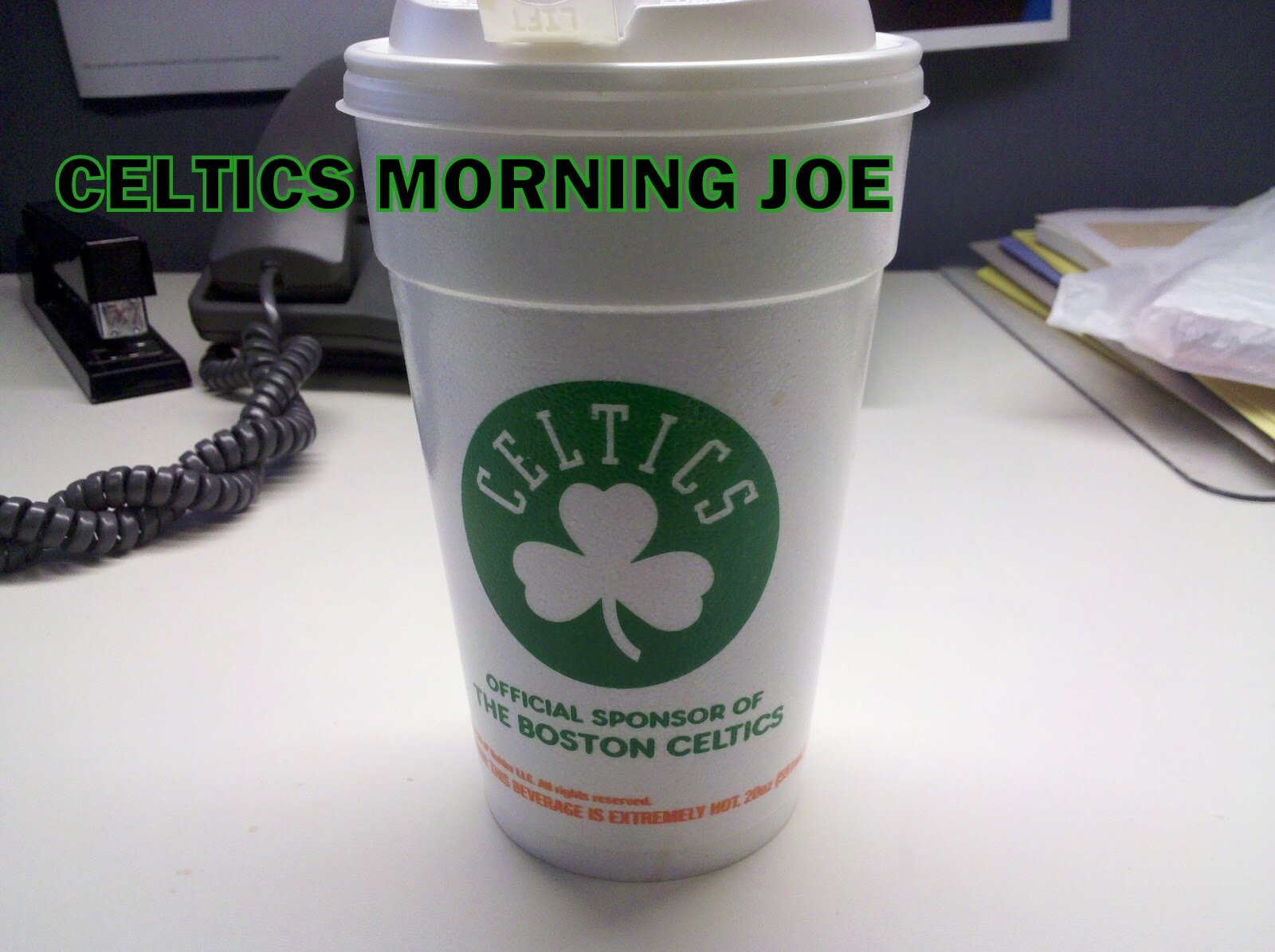 Both Jeff Green, and Gerald Wallace play small forward, with both being flexible. Green can play some power forward, and maybe Wallace can play shooting guard. Jeff Green has done a nice job pointing the finger, instead of taking the blame, in his spot Wallace has been the voice, and the hardest working Celtic. Is it a better move to start both? I think so, Jeff Green will start this year, no matter of his performance in the preseason.
For much of the preseason we've been intrigued by the possible lineup combination of Jeff Green and Gerald Wallace, but haven't seen it much. The two are both natural small forwards and, this time of year, are more likely to back each other up than play together. But coach Brad Stevens gave the pairing its longest run of the exhibition season Sunday night against the Minnesota Timberwolves in Montreal to encouraging results.




Is the Green/Wallace lineup sustainable? Given that Green is supposed to be Boston's go-to guy and Wallace has been among the league leaders in minutes during his career, the two should naturally overlap on the floor despite playing the same position. We need to see more of the pair together, and with different players around them, to know if and how it can truly thrive.

But it sounds like we'll most definitely see more of the combo.

"I'd have to look at the overall numbers on it, but I thought we were pretty good in that stretch -- both in the first half and [to open] the second half," Stevens told reporters in Montreal. "We played them together some in the first half where we played big on the wings, and we played them some together at the start of the second half. It's probably a 10- or 12-minute clip of that. And, based on how it went tonight, I would say that you'll probably see that again."



I think these two will play a lot on the floor at the same time. I think Green needs to listen to Wallace, and he needs to follow his lead. Green will have to hit the ground running once the season stars, or the preseason was actually a sign of things to come, or will have to hear Green say this crap. 



"I think it's too late to blame the whole working-out-kinks statement that we've been making for these past couple of games," said Jeff Green, who got to the rim well and even got some time defending point guard Ricky Rubio. "I think at this point we know what to do. We've just got to go out there and play.

"They just wanted it more than us, plain and simple. We can't allow teams to play harder than us. . . . I think today we took some steps back in our progress. We can't come into this thinking just because it's preseason we can half-(expletive) it. We've got to be ready to play."
Categories: Celtics Morning Joe