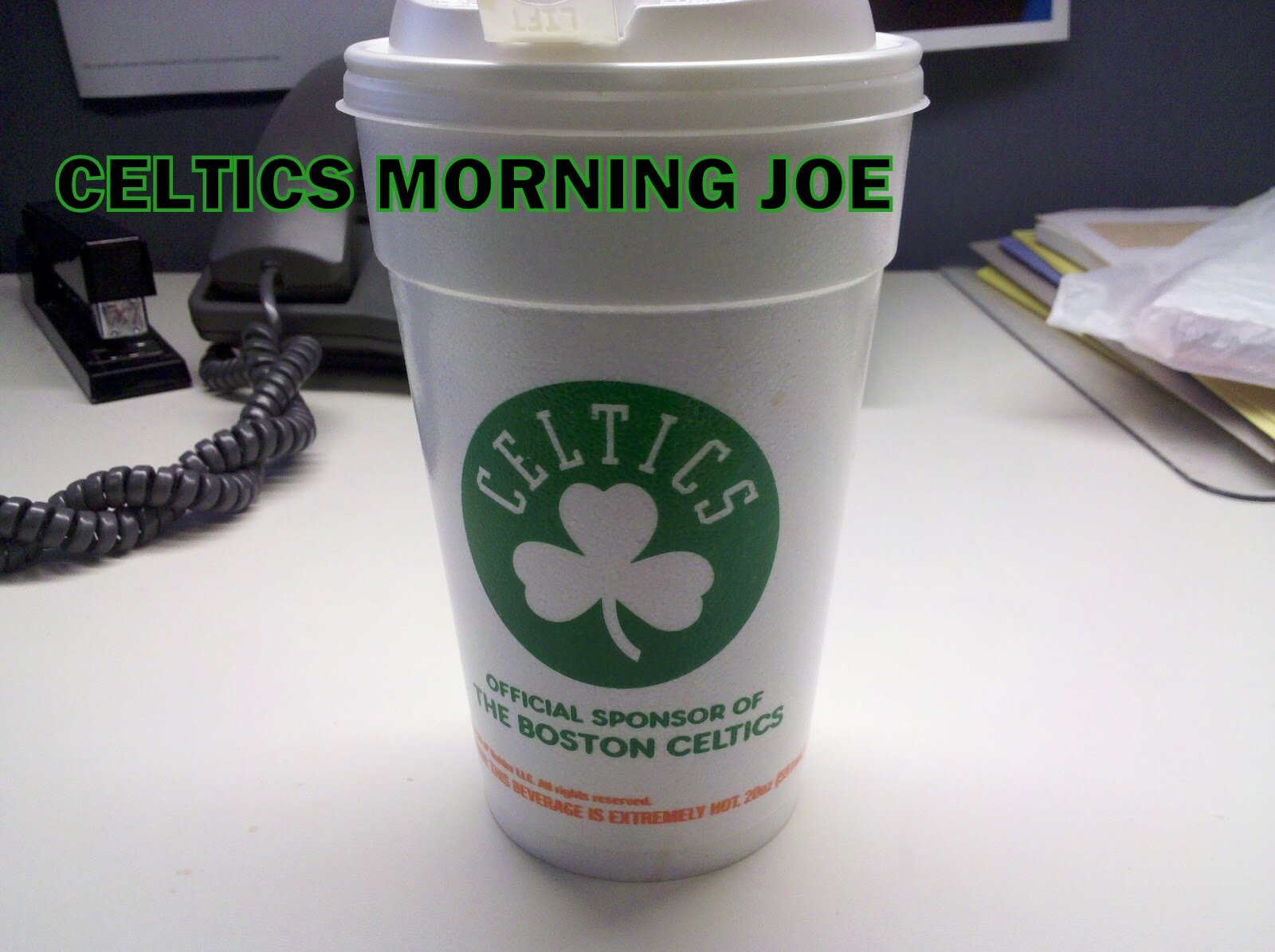 No matter how I rearrange each factor, there is nothing strange. Just a painfully plain outcome. Sometimes I feel like I'm trying to be controlled like a mindless slave, and they try to keep my thoughts locked inside of a cave.


It is human nature to fight, to defend what you believe is right. The only way to discontinue this, is to  pretend that nothing matters. What matters to me is that everyone play's their part. We need to stop the dancing around, and we need to ask ourselves some hard questions about this team. Some of these questions are for a later time.


But one question that I continue to have is this. When will we become realistic about Jeff Green? I have slowly become a bit hard on Jeff at times, just because he demands more of a leadership role with the Celtics, and he wants to become that player that teammates look up to.

He needs to earn it, and he needs to work with Rondo. I can't stress that enough. I think Jeff has struggled so far in preseason because he doesn't have Rondo, or Pierce feeding him the ball. Jeff has been settling for three's, and we haven't seen the aggressive mindset that's been promised.

How much longer can we all wait? Should we accept Green as a leader because by default he's one of the best players on a Celtics team rebuilding, and with Rondo out for now. I still hold out hope, and I keep telling myself, and I keep saying it's just the preseason, but when does it turn into something else?

Green, who started Monday's loss to Toronto and finished with a quiet six points on 2-for-7 shooting, came off the bench last night. Stevens stressed that nothing should made of the move and that he simply was looking at different combinations, and last night that meant Avery Bradley, Courtney Lee, Gerald Wallace, Jared Sullinger and Brandon Bass.

"Jeff's fine," Stevens said. "We're not going to start Jeff tonight, but that has nothing to do with Jeff. It has everything to do with what we want to tinker with. We're asking him to do a lot. We probably have to simplify it and keep it at one of two spots instead of three spots. I don't think it's been determined which ones yet."

Green claims not to be bothered by what some will read into the sight of him coming off the bench. Last night he responded by scoring 10 points in 21 minutes on 4-for-10 shooting, including 2-for-6 from 3-point range. He played most of the game at shooting guard.

"There's no need to even worry (about the starting lineup)," he said. "I know people are going to make an assumption, but the coach is the coach. He made sure that the media and everyone else knew that we were going to play different lineups before (the start of exhibition games).

"You can listen to him or you can't, but people are still going to assume that something's wrong."

Green's response is fairly simple. He wants the challenge and responsibility. He wants the chance to play three different positions, even if two constitutes a full plate for most NBA players. But the slow start aside, he's ready for the chance.

"It means I'm always going to be on the floor, no matter what," Green said of his versatility. "It means there is always going to be a mismatch. I'll be playing in any given position, so that's an added plus for me."

This, in turn, leads back to that slow start.

When he first joined the Celtics in the late winter of 2011, Green faced enough of a challenge attempting to swing between power forward and small forward. He made that adjustment with better fluidity last season.

So along comes Stevens, with a different system and a more ambitious role for Green. The learning curve is expected to climb at a sharper degree.

"Most definitely it's been more difficult," he said. "There's so many schemes that you have to know. We talked, and I told (Stevens) I still want to take on that challenge, because with my versatility, I can create mismatch problems and put the advantage on our side. It's all a work in progress. This is our second preseason game. It's not like we're 50 games into the season. We just have to keep working."

The rest is up to Stevens.

"It doesn't affect me. I just have to be ready," Green said. "That's why I go shoot before the game. He calls my name, and I'm ready to play."

Categories: Celtics Morning Joe