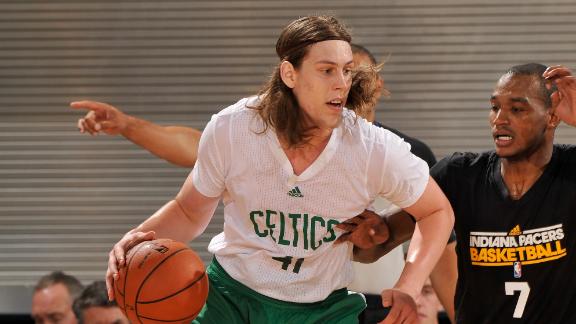 This is the kind of leadership needed. Bogans has been around long enough. He can speak with the young guys, and they should listen to his words of advice. You'll see what I think of some of the leaders in the Celtics locker room in two later posts this morning, but so far Bogans has impressed me. He's not trying to over step anyone, he's just adding to what the Celtics need.




Veteran Keith Bogans has encouraged the rookies and younger players to approach Monday's game as if it were a regular season matchup. Kelly Olynyk has bought in and is preparing to be mentally ready for his first NBA preseason game.

"You don't want to be too uptight," Olynyk said. "You don't want to be too nervous. It's basketball, it's meant to be fun. It's the game you love. Obviously it's a job and it's something you've got to go out there and work hard for, but you still want to be relaxed and play cool because that's when you're going to play at your best."

Avery Bradley believes the Celtics best will be better than what critics are speculating.

"We want to keep improving as a team," he said. "We feel like the sky's the limit for us. A lot of people might count us out but we've just got to continue to work hard and keep improving. The better teams out there, we've got to work just as hard as them."
Categories: None