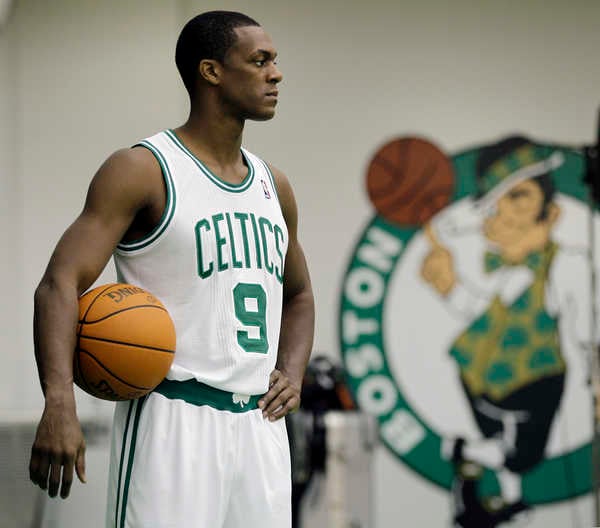 If you haven't seen the video at CSNNE. I say check it out. It seems that Rondo is hell bent on starting the season, or sooner then the December timeline that's been given. I love his determination, but take it easy, missing the first month won't be the end of the world.
He won't start the season in the lineup, but Rajon Rondo is still drawing plenty of attention at Celtics training camp at Salve Regina in Newport, R.I.

Rondo, recovering from the torn ACL he sustained back in January, was the last guy off the floor at the morning session of Day 2 of practice, although he can't participate in drills that may lead to contact.

To fill the void at Rondo's point guard position, new coach Brad stevens said he preparing "all of these [guards] to play major minutes at the point."






If you click the picture below it will show Rondo playing a game with teammates at day two of training camp. He looks good, that's all I have to say.










Categories: None