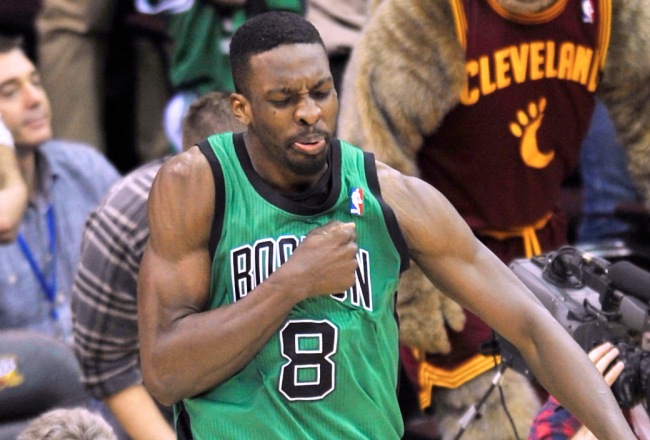 Jeff Green will finally become a permanent starter with the Boston Celtics.  Paul Pierce is wearing a different jersey for the first time in his career, and Green has gotten the job by default in someways. Jeff will be asked to assume the role as team leader until Rondo hits the court for the first time during the 2013-14 season.
This is Rondo's team, and lets make that clear, and I hope that's clear to Jeff as well. The Celtics need Jeff in a leadership role, but he needs to work through Rondo. It's possible that Rondo will be on the sidelines with new head coach Brad Stevens. I hope to see Rondo leading this team regardless of where he's at when the season starts.
Jeff Green was consistent in OKC with 16 points per game during his three seasons there. The Celtics are going to need more from him, especially since he's the go to guy right now. 

"Jeff's a really important player for our team," Stevens said. "He's a guy with obviously a high ceiling, as anybody can see. He's very good in the open floor. He can get even better in the open floor and in the half court. He's hungry to do well."
Mr. Potential is Jeff. Can he finally take his game somewhere else? Can Green get over a hump that has plagued his career? Green has given his lasting memories with his many dunks, and recent game winning baskets. Brad Stevens will look to him as a leader during camp, and will find out more about Jeff's character in the coming weeks.

Categories: None