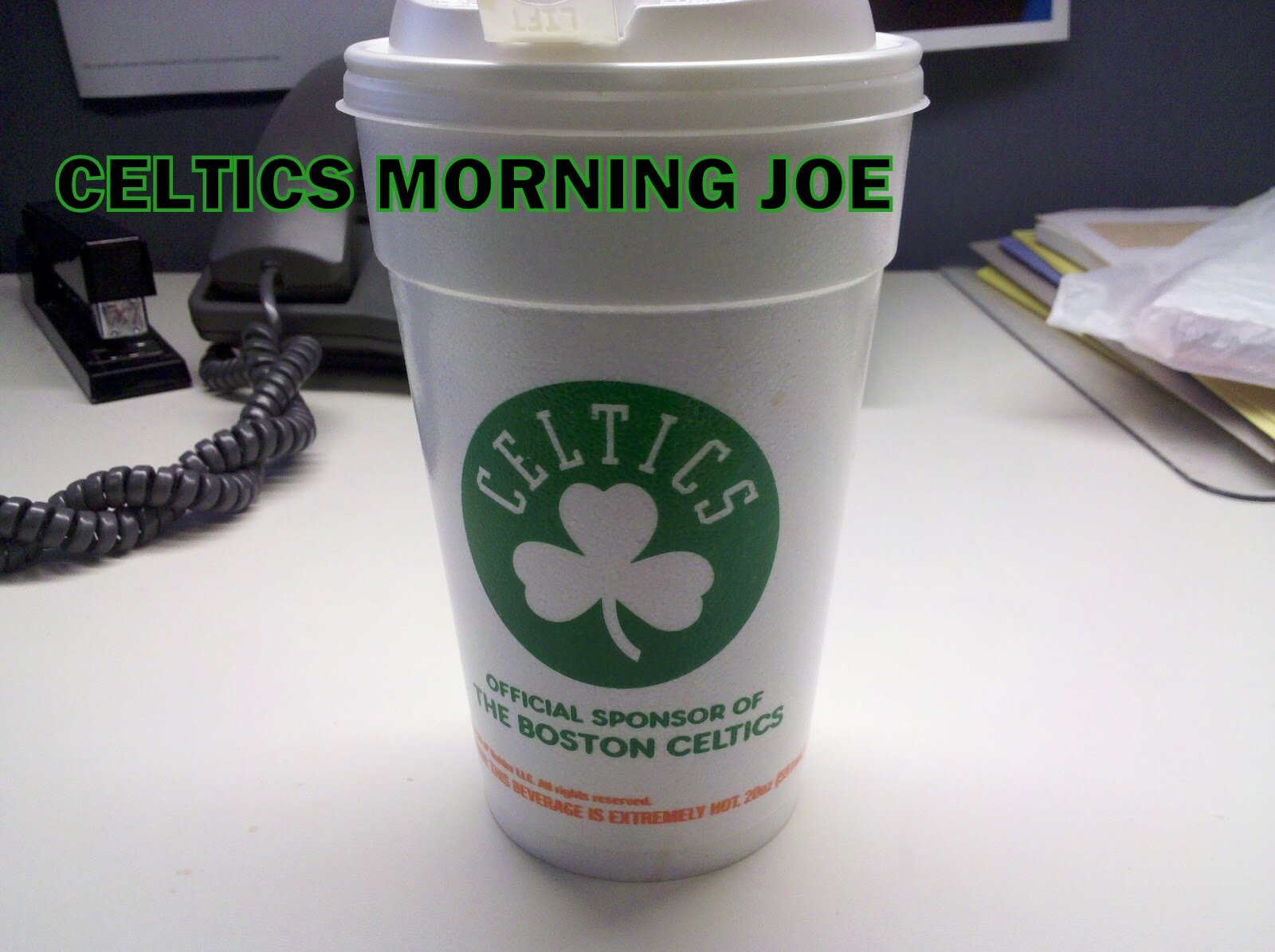 This moring I wanted to comb through some past "Morning Joes", and I wanted to pick out what some of you guys have said out there. This comment is from jlil89.



Rondo isn't marketable? HAH! I SAY! Isn't #9 one of the top ten selling jersey worldwide? Stupid ESPN lol

And I am in the camp that says hold Rondo back for November. That month is INSANE and I don't want Rajon to go through that. It's like what? 21 games in 30 days. Fuck that. He does not need to put his newly repaired ACL through that kind of shit.

December is when he should make his long awaited return. I think we play like 11 or 12 games with 8 being at home. That's perfect. It limits travel and the games are very spread out. The goal for this season should be allow our star player to get 100% healthy by ALL means. If Rondo is our guy, then we need to take our time with this and get him right. I don't mind in the slightest if we have severe growing pains to start the season. In fact, I expect it.




I care about finishing the season strong. We are all in this together. Let's grow and build something special.



You have a valid point about the November schedule. I think what I fear the most is Rondo's minutes. For the past three season he's averaged 37 minutes per game, and in some cases he's played well over 40 minutes, and throw in the playoffs he's logged a lot of minutes. I don't see the Celtics holding Rondo back if he's back for camp. If Rondo doesn't comeback at camp. The Celtics will hold off until December, or towards the end of November.
This next comment is from Paul.



I agree that this team, more than the KG teams, will have to get it done on both ends. Without a doubt, we need a rim protector, but if Rondo steps up on defense, we could have a tremendous defensive backcourt, and that could be good enough to turn the frontcourt guys into good defenders, if they play hard and smart. But Rondo's got to step up. No more matador, Rajon. No more matador.



I would love a rim protector, or a big man who can play defense. But who says that's what you need to win, or play good defense? Look at the Heat, they don't a rim protector, and they haven't during their back-to-back. Can Rondo take the helm as defensive guru like KG? Rondo has the chops, but does have the passion for it like KG.
This next comment is from rcraig617.
I will say it seemed like doc didn't hold the big 3 and some of our other guys like rasheed wallace accountable. We would just waltz through the regular season and lose games we weren't supposed to lose and it became habitual. Most of the time when doc said we're playing hero ball everyone know he was referring to paul pierce he's the one who would take most of the bad shots in situations he didn't have to, rondo took alot of bad shots when the clock was running down but those shots were required. Also doc never got on kg for his lack of rebounding this year vs the knicks kevin was clearing the boards the second half of that series and throughout his whole time in boston he never rebounded like that and rebounding was a problem for us. It seemed like he didn't really get on ray for his lack of defense also. I can go on and on but as scal says if stevens holds everyone responsible equally then there should be no problems.






I'm glad hero ball is over with,but I blame that on Doc first of all. The players are on the court yes, but Doc's offense was based off of Rondo running down the clock at times, and sometimes that led to Paul playing hero ball. No when the Celtics lost games, it's because they don't have enough talent. They will fight much harder, but that doesn't guarantee wins. Good points by all this summer.

Categories: None