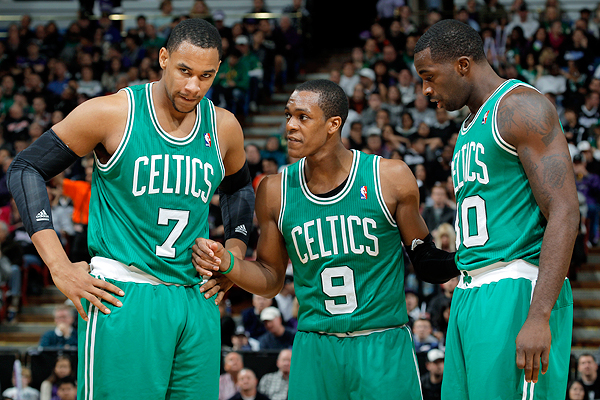 Right now everyone is lost in chaos. Everyone may also feel like their lost in the statements, and allegations that have been made, and feeling a loss of words right now is an okay feeling to have. If you feel sorrow because of basketball reasons, please don't. Feel sorrow for the alleged victim, or victims in all of this.To find the truth, one must plunge themselves into the fifth. One of the truths from this incident? Something did happen between Jared Sullinger and his girlfriend. The state even requested  a mental health evaluation, and stay away orders.That could be all standard stuff,but nobody knows what happened for sure, only Jared and his girlfriend.
I can't describe the pain the victim may feel, and I could care less how Sully feels right now. He should feel disgusted, ashamed, and any word in the dictionary that describes a toilet bowl at a state fair. With this article, I won't talk much about domestic violence, because I know nothing about that first hand. The only thing that I know about domestic violence is that it does hurt both men and women nationwide, and worldwide, and it hurts over a million at least who report it. There are probably even more who feel embarrassed, and ashamed about domestic violence who don't report incidents.

In this Nostradamus world we live in. Full of fortune tellers, and experts who know everything about everything. Nobody thought this would happen, and sometimes the image is just that. Anyone can portray an image.  Sully first of all is an adult, a young man at that, and immature to say the least. That's what I pick up after this alleged incident. I don't want to drag Rondo into this story, but he's the star of the Celtics, and he's the guy who seems to always get shafted in some way by somebody.
Speaking of image and immaturity. Sully has become well liked because he seems like one of the guys, a good man who seems charming and engaging with the media. Jared is a hard working player, with "leadership" qualities. This is the persona that he's been given. But underneath it all, Sullinger isn't ready for team captain duties, or team MVP honors. I'm not one of those fans out there, who wants Sullinger cut, traded, or whatever. He's still a member of the Celtics, and I think it's a lesson for us all. We need to realize these players are human.
This is where Rondo comes into the story. Rondo is picked on, because he's the nerdy guy who loves connect four, or the guy who loves to roller skate. Rondo isn't as forth coming to the media as a Sullinger perhaps is, and Rondo has made some questionable choices on the court when it comes to getting at refs, or other players, and hell we know he's an alleged cancer in the locker room. Rondo has shown time and time again, that he's a good teammate, and a genuine person, who won't be "slight of hand" with his image. I say all of this because some have called for Sullinger to be team captain, and some believe he's going to be this years MVP for the Celtics.
Rondo has been here through it all since 2007-08. He's learned from great teammates, and even a great coach, plus a former player who is now one of his biggest fans in Danny Ainge. Fans, and some writers were trying to push the role onto Sully for reasons unknown to me. I want to close this out by saying this. Sullinger is young, and I hope he gets help, and the thing is this. We don't know the facts, but based off what's been said. Sullinger is in trouble, just not with the legal system, but mentally. For those who grew up in a home with domestic violence, or are victim to this, please get help, and don't be ashamed. Nobody should stand for treatment like that.

Categories: None