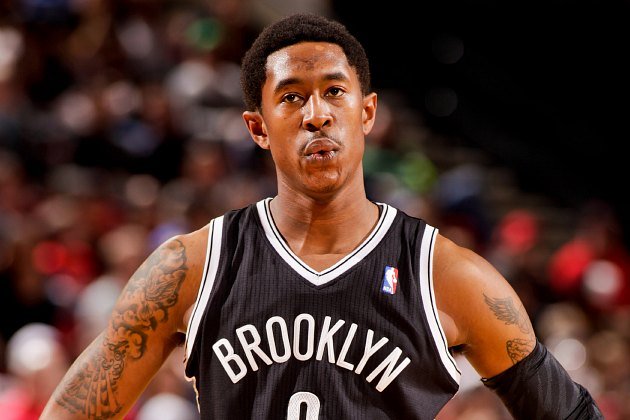 I'm glad he's out there right now putting in the time. He should, he will be up against Lee, Crawford, and perhaps Bradley for a starting role, or a first off the bench role that he may want. Let's hope Rondo get's these guys together, but I honestly feel that Rondo is focused on his rehab before anything.

"I'm just excited," said Brooks, suggesting he's still as giddy as his brief July cameo when the team introduced him alongside Kris Humphries and Keith Bogans. The Providence College product believes there's a great opportunity back in New England, trying to carve out a spot on the team that drafted him two summers ago. "I feel the same exact way [as at July's introductions], just excited for the opportunity to get out there and show my talents and compete for a position."

Brooks planned to return to New York this weekend to pack up his belongings, but said he'd be back here early next week and essentially begin preparations for the 2013-14 season by engaging in informal workouts at Boston's facility in advance of training camp in late September.

"I'm one of the younger guys on the team, I just want to be around," said Brooks. "Just to have a relationship with the players that are here and to know exactly what coach Brad Stevens wants."

Brooks said Stevens has kept in touch with him throughout the offseason and monitored his workouts from afar. Boston's strength and conditioning staff welcomed the 24-year-old swingman with a workout that he described as "intense" on Thursday.

With a crowded field at the 2-guard spot -- Avery Bradley, Courtney Lee, Jordan Crawford, Keith Bogans, and Brooks currently share the position -- Brooks knows minutes are not guaranteed, but after falling out of favor in Brooklyn last season, he relishes the opportunity to prove himself on a young team.

"It was difficult last year, just not knowing when you're going into the game, and things like that," said Brooks. "Play two games, not play the next two games; have a good game, not play after that -- it was difficult. But I think it made me stronger. I continued to work, I watched Joe Johnson real closely, and had the opportunity to practice against him, I think I'm ready to play."

Brooks said he hasn't talked with Celtics point guard Rajon Rondo yet, but said that he had been watching the guard hoping to learn some of his tricks of the trade when finishing around the basket.

"Just his creativity around the rim," said Brooks. "[He's] not the most athletic guy, not the biggest guy, but his angles, and how he finishes."

Categories: None