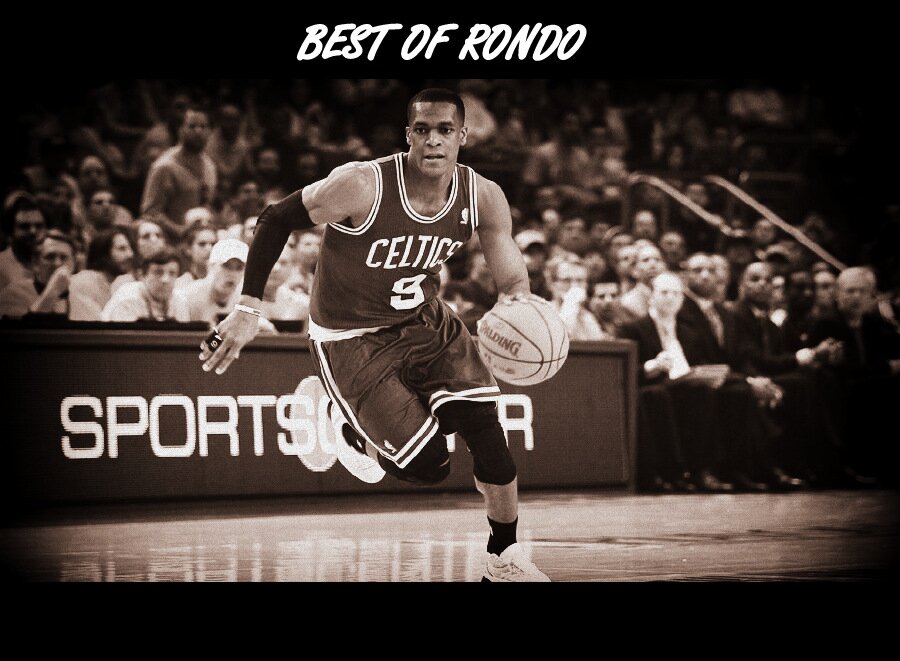 Rondo after the game:




"I knew right away something was wrong when I went down, but thank God for Kevin [Garnett], because I was having trouble breathing," Rondo said after Boston's 97-81 win that cut Miami's series lead to 2-1. "I was worried about my elbow, but I was having trouble breathing. I just kept hearing him tell me to breathe. Everything else took care of itself."



When I think of this moment it enrages me more than any moment from the past 6 years. This was one of those moments that you can add to the what if stack. The Celtics could have potentially went up 3-2 in this series. Rondo was unable to provide adequate Rondoness to his team. They let go of game 4 in overtime, with Rondo missing much of the extra quarter because he was literally playing with one arm in the last two games.
There's a place in my dreams, a place that I set aside for this moment. It's a story that lives on. It's a folk story that you tell your kids. Most players would have sat out. Rondo probably shouldn't have been playing at all in the final two games, and in the final quarters in game 3. His heart is so big that it could crush this town.
When things slip away. They might be gone to stay. Rondo is a tough player, and a rare breed that we don't see everyday. This game was a prime example of who he is as a player, and maybe as a man. I respected Wade a bit before his dirty play on Rondo. This isn't considered a dirty play by many, but Wade has created an art on how to hurt guys. He's finally slipping up, and this play sparked some conversation on Wade's dirty antics. Rondo added another tale to his book. Rondo's determination is hard to teach, because you can't.




"I've seen [Rondo] play through some [injuries]," Garnett said after the game. "I'm not going to go through the list of injuries that you all are unaware of. I'm not going to put him out there like that, but I've seen him play through some horrific injuries. All of us sort of looked at each other like, 'What is he doing out here? Is he being smart right now?'

"When he came in, it was just typical Rondo. Shorty is a really tough, young individual and I don't know what he's going to be like when he's 35, but right now he's playing through a lot. He's showing a lot of heart, a lot of grit. We see it. That doesn't go unspoken or unseen. We see he's out there giving his full effort. We're following that lead."






Categories: Best of Rondo